Tennis Australia has partnered with decentralized platform Decentraland to co-host the Australian Open (AO) in the metaverse, launching on Monday to coincide with the beginning of the tournament.
The annual event is the first tennis Grand Slam and one of the first major global sporting spectacles to simultaneously run in the metaverse, in another sign of growing mainstream adoption for blockchain and decentralized technologies.
"It was a natural progression to move further into the metaverse and NFTs and progress our development in Web 3.0 space," said Ridley Plummer, Tennis Australia Metaverse and NFT project manager, in an interview with Forkast. The team, he explained, wanted a presence in the metaverse to help make the event more accessible, given the ongoing travel restrictions caused by Covid-19.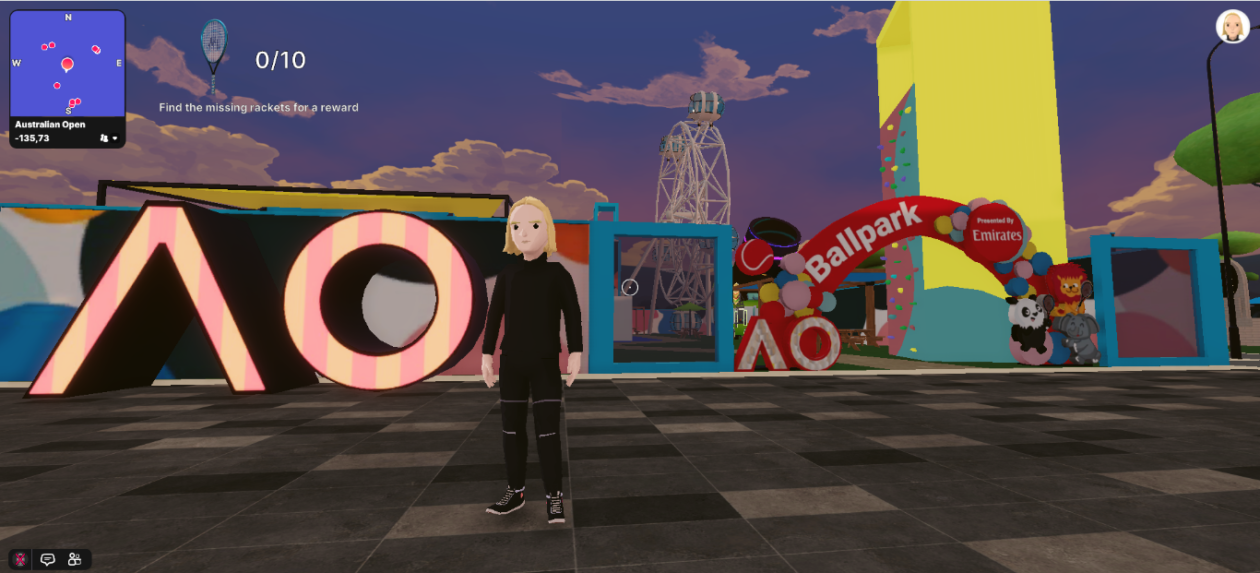 Set around key areas in Melbourne Park, where the tournament is held — including the main stadium Rod Laver Arena — the AO metaverse features games, viewing screens and stores for purchasing NFTs of digital wearables to decorate visitors' avatars.
Inside the digital Rod Laver Arena, visitors can play a game where they try to hit tennis balls over a net at targets for a chance to win prizes.
Screens placed around the grounds show footage from cameras placed in the physical grounds, including at the players' entrance to give visitors a chance to spot their favorite players as they arrive at the tournament.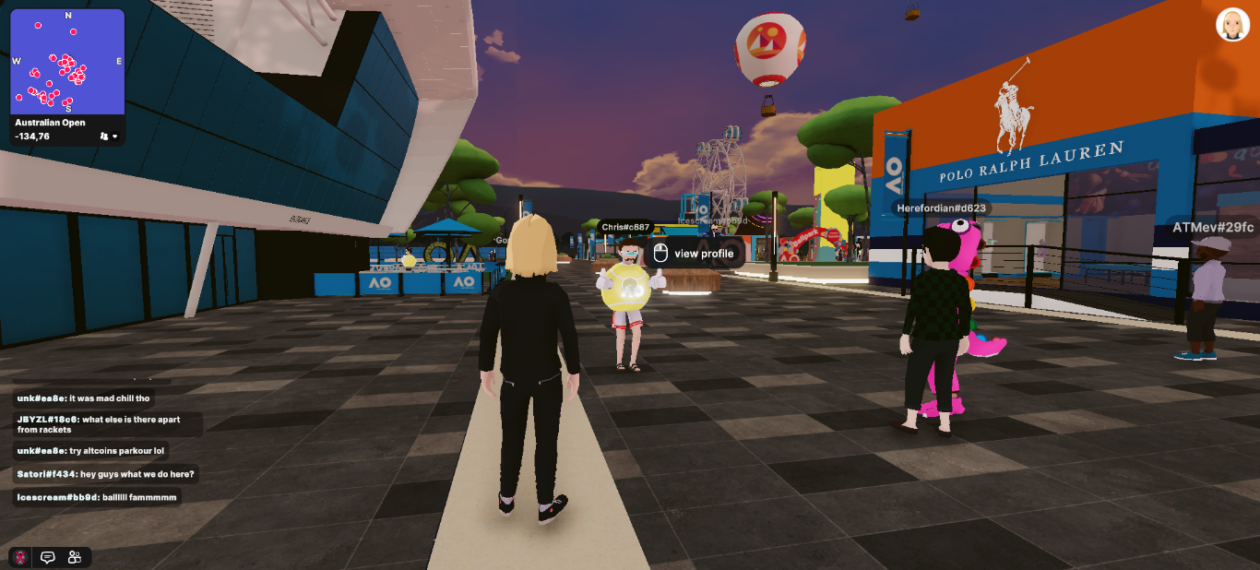 The AO also issued 6,776 Art Ball NFT digital tennis balls as part of the decentralized experience. Each ball tracks match metadata and is linked to a 19cm x 19cm section on a tennis court. The owner of the NFT linked to the plot on the court that a match-winning shot lands in will win further prizes.
After selling out in minutes in the sale last week, many of the Art Balls are already re-listed on NFT marketplace OpenSea.