After bottoming out at a two-month low of around US$25,400, Bitcoin recovered some losses on Friday morning in Asia to trade around US$26,800. Ether also fell dramatically to a low of around US$1,550 before rebounding to just under the US$1,700 line. All other top 10 non-stablecoin cryptos logged losses as macroeconomic factors — including the depreciation of the Chinese yuan and the bankruptcy of Chinese property giant Evergrande — hit investor sentiment. Overall, investors liquidated US$1 billion in cryptocurrencies, driving the total market capitalization to the edge of the psychologically important US$1 trillion threshold. 
XRP led the losers, after a U.S. judge granted the U.S. Securities and Exchange Commission (SEC) approval to file a motion to appeal the recent favorable ruling for Ripple Labs regarding retail sales of token XRP. Meanwhile, the Forkast 500 NFT index dropped but a rise in transactions continued. U.S. stock futures steadied after Wall Street closed lower on Thursday. The release of minutes from the Federal Reserve's July meeting continues to fuel concerns of more monetary tightening ahead
Bitcoin, Ether slide after giving up key support levels
Bitcoin slid 7.02% in the last 24 hours to US$26,819.27 as of 07:20 a.m. in Hong Kong, logging a weekly loss of 8.88%, according to CoinMarketCap data. The world's leading cryptocurrency hit a two-month low of US$25,409.11 on early Friday morning.
"During late US / early Asia trading volumes, Bitcoin prices broke the critical support level at US$28,000. We knew a crash (or sharp decline) could be coming," Markus Thielen, head of crypto research at digital asset service platform Matrixport, wrote in an emailed note.
"Realized volatility had hit 18%; the last time volatility was this low, in November 2018, Bitcoin's 30-day realized volatility spiked to over 100% as prices crashed by 46%. In Bitcoin, sharp price declines have often followed low volatility periods. We are not predicting such a significant decline but expected, at least, a -13% decline (so far, prices are down -10%)."
There is also the looming shadow of macro risks to consider, added Thielen.
"The biggest is a potential devaluation of the Chinese Yuan, trading at the weakest level since 2007. In August 2015, when China devalued the Yuan for the last time, Bitcoin prices declined by -23% during the two weeks following the devaluation," he said.
Adding to the bearish sentiment in Bitcoin, a Friday report by The Wall Street Journal showed Elon Musk-founded rocket company SpaceX wrote down the value of its Bitcoin holdings by a total of US$373 million in the past two years.
"This is really a past event (but) it is still news and investors understandably saw this as a bearish catalysis on top of macro moves," said Justin d'Anethan, head of APAC business development at Belgium-based crypto market maker Keyrock.
Along with Bitcoin, Ether dropped 5.64% to US$1,706.22 and lost 7.80% for the past seven days, after reaching a five-month low of US$1,551.71 on early Friday morning.
Other top 10 non-stablecoin cryptocurrencies all traded lower.
Cryptocurrencies saw a total liquidation of US$1 billion over the past 12 hours, with US$812.67 million of long positions — positions where investors bet the cryptocurrency price will rise — wiped out, according to data from crypto information platform CoinGlass.
Ripple's XRP token led the losers, plunging 12.52% to US$0.5136 for a weekly loss of 18.85%.
In the on-going legal battle between Ripple Labs and the SEC, Judge Analisa Torres on Thursday granted the SEC's request to appeal an earlier summary judgement in favor of Ripple.
In June, Torres ruled that Ripple's programmatic sales of XRP did not violate securities laws, while its sales to institutional investors did. The ruling was seen as a partial victory notched by Ripple. The SEC first sued the company in December 2020 for offering unregistered digital asset securities — an allegation Ripple denies.
"The request for appeal (even if granted) doesn't change the fact that XRP is not a security. That's not up for debate / trial," said Ripple Chief Executive Officer Brad Garlinghouse in a tweet on Wednesday.
According to Thursday's court filing, the SEC will file a motion for appeal on Friday, and Ripple has until September 1 to file its opposition papers.
The total crypto market capitalization dropped 5.69% in the past 24 hours to US$1.07 trillion — close to the psychologically important US$1 trillion threshold — while trading volume surged 78.91% to US$60.58 billion.
A bad day for NFTs despite all time transactions high
The main Forkast 500 NFT index dropped 0.37% in the past 24 hours to 2,445.03 as of 10:00 a.m. in Hong Kong, and fell 2.28% for the week. Forkast's Ethereum and Solana NFT indexes logged gains, while the indexes for Polygon and Cardano dropped.
Wreck League, an NFT video game backed by Hong Kong-based gaming company Animoca Brands, launched its NFT mint on early Friday in Asia. But the collection has unperformed, struggling to sell more than a third of its offerings so far.
"It's not a good day for NFTs," said Yehudah Petscher, NFT strategist at Forkast Labs. "If anyone is wondering if traders are out of liquidity or conviction in the space, this just might be the answer."
The collection's struggles will impact on the wider market, Petscher added, as traders will look at Wreck League and lose confidence in other collections' ability to sell.
Despite Wreck League's struggles, total NFT trading volume rose 30.97% in the past 24 hours to over US$18.69 million, according to data from CryptoSlam. Volumes on the Ethereum and BNB Chain rose, while Solana, Polygon, and Cardano blockchains posted declines.
Daily NFT transactions on Thursday surpassed Wednesday's record to hit another all-time-high of over 649,000. Those totals eclipsed the previous high of 595,000 logged on Feb. 25, 2022.
Meanwhile, the average NFT sales price stood at US$26.26, about one tenth of the average price for NFTs on Feb. 25, 2022. That crop signals "a major change in the NFT ecosystem," according to Petscher.
"The NFT space is in the midst of having a shift in its identity, moving to high volume, low dollar sales, and this is exactly what will eventually lead NFTs to mass adoption," said Petscher.
"Will this be enough to start attracting mainstream attention though? I think not quite yet, but we're getting much closer to that with realistic prices and recognizable brands," he added.
Despite the rise in transactions, NFT sellers lost over US$1.91 million in Thursday trading, the biggest loss since July 20.
As NFTs attract more institutional interest, McDonald's Corporation's Singapore branch has teamed up with local entertainment company Bandwagon Labs for an NFT project based on the fast food chain's Grimace character.
The mint of 2,000 Grimace-themed NFTs will go live on August 21. The NFTs are free to claim using the McDonald's mobile app in Singapore, but cannot then be transferred to other wallets.
Among NFT collections, Ethereum-based Bored Ape Yacht Club saw the largest 24-hour sales volume. The collection surged 367.71% to over US$2.22 million as its floor price dropped 11% in the past seven days.
Ethereum-based DeGods and Mythos Chain-based DMarket took the second and third places in terms of daily sales volumes.
US rate hike murmurs as China strife deepens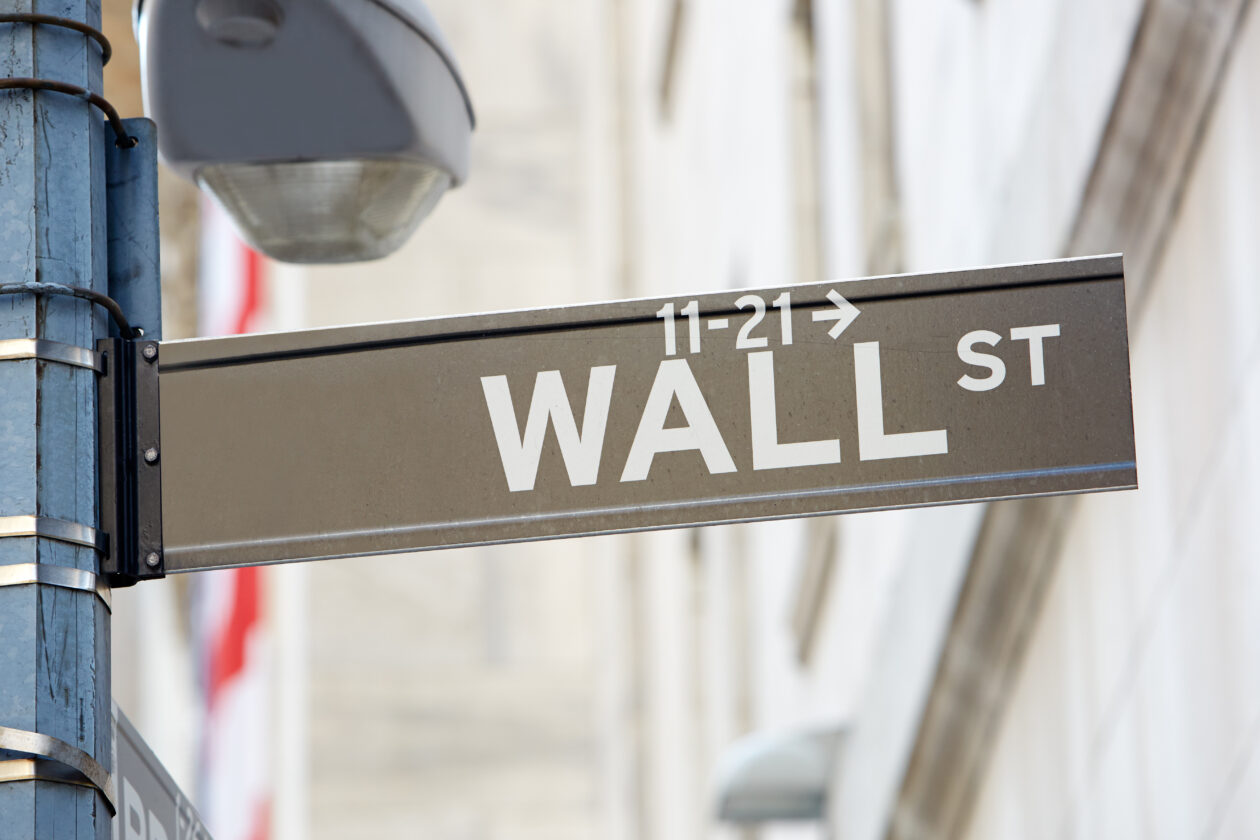 U.S. stock futures traded mixed as of 2:00 p.m. in Hong Kong with the Dow up and the S&P 500 and Nasdaq logging gains. All three major U.S. indexes closed lower at close of trading on Thursday.
In Asia, the main stock indexes moved down on Friday morning. China's Shanghai Composite, Hong Kong's Hang Seng, South Korea's Kospi and Japan's Nikkei all logged losses.
In the U.S., jobless claims fell 4.4% to 239,000 for the week ending August 12. The weekly figure is lower than economist expectations, pointing to a consistently tight labor market. That could open the door to further interest rate hikes.
"The labor markets are not imploding," Christopher Rupkey, chief economist at financial market research firm FWDBONDS, told Reuters. "The economy may be heating up instead of cooling down as the monetary medicine of higher 5.5% interest rates is not slowing aggregate demand like the economics textbooks say it should."
The hot labor market data arrived after the U.S. Federal Reserve released its July meeting minutes on Wednesday.
The minutes show that "most participants continued to see significant upside risks to inflation, which could require further tightening of monetary policy." Two participants indicated they "favored leaving the target range for the federal funds rate unchanged or that they could have supported such a proposal."
The Fed meets on Sep. 19 to make its next move on interest rates, which are now between 5.25% to 5.50%, the highest level in the past 22 years. Analysts at the CME FedWatch Tool predict a 88.5% chance there will be no interest rate hike in September, and a 11.5% chance for another 25-basis-point increase.
Meanwhile, China Evergrande Group filed for Chapter 15 bankruptcy in a U.S. bankruptcy court on Thursday. The Chinese real estate developer first defaulted on U.S. dollar bond repayments in December 2021 amid China's property debt crisis.
Beyond the ailing property industry, Chinese authorities reportedly told state-owned banks to ramp up currency market intervention this week. That followed a slide in the value of offshore Chinese yuan to below 7.30 per U.S. dollar on Wednesday — the lowest level since November 2022.
"We have a lot of uncertainty about the Chinese economy," Hebe Chen, analyst at London-based online trading provider IG Markets, told Bloomberg. "The market is now standing at a crossroads about whether or not we can continue to talk about the Chinese recovery story or should we shift the narrative to China slowing down or even entering a recession."
(Updates with equities section.)