Bitcoin prices fell on Wednesday morning in Asia but remained above the US$27,000 line. Ether gained but still posted a weekly drop. XRP led gainers among other top 10 non-stablecoin cryptocurrencies on the back of a favorable ruling for Ripple Labs in its lawsuit with the Securities and Exchange Commission (SEC). U.S. equity futures gained as U.S. President Joe Biden and Congress reportedly made progress on raising the debt ceiling.
See related article: EU's MiCA gets unanimous nod from European Council
Ripple gains after positive ruling
Bitcoin fell 0.87% to US$27,036.75 in the 24 hours to 7:35 a.m. in Hong Kong, but lost 2.05% over the last seven days according to CoinMarketCap data.
Ether edged up 0.28% to US$1,825.91, while posting a 1.10% weekly loss.
Other top 10 non-stablecoin cryptocurrencies traded mixed on Wednesday morning. XRP led the gains, adding 2.68% to US$0.4399. 
The gain follows positive news for Ripple Labs, a payments firm that depends on XRP technology, as Judge Analisa Torres for the U.S. District Court for the Southern District of New York denied the SEC's motion to seal the controversial Hinman Speech documents from the public.
The document refers to a speech given by former SEC official William Hinman on June 14, 2018. In the speech, Hinman stated that the agency did not view Bitcoin or Ethereum as securities. This statement is a major point of focus in the long-running legal battle between Ripple and the SEC. The regulator accuses Ripple of providing unregistered securities.
Meanwhile, Polygon's Matic led losses among the top 10 non-stablecoins. It registered a loss of 2.21% to US$0.8442, with a 3.56% drop over the past seven days. 
The total crypto market capitalization fell 0.93% in the past 24 hours to US$1.13 trillion. The total trading volume also lost 7% to US$28.74 billion.
Bitcoin to challenge Ethereum's NFT supremacy?
In the non-fungible token market, the Forkast 500 NFT index recorded a loss of 0.13% to 3,378.53 points in the 24 hours to 7:30 a.m. in Hong Kong, down 2.32% during the week.
This, said CryptoSlam NFT analyst Yehudah Petscher, can again be attributed to "low volume and high transacting fees from crypto trading."
24-hour NFT sales on Ethereum, the leading blockchain for NFTs, rose 2.16% to US$18.6 million. Sales on the Bitcoin blockchain took second place on Cryptoslam's blockchain ranking by gaining 32.11% to US$4.6 million.
"Bitcoin NFTs are just getting started and in the long run, I expect Bitcoin to compete head-to-head with Ethereum's all-time sales. It may actually exceed them too," Yehudah said.
The Bored Ape Yacht Club NFT collection recorded the highest sales volume in the last 24 hours. It rose 8% to US$2.48 million. All 24 highest individual NFT sales in the past day were Bored Ape Yacht Club NFTs according to Cryptoslam. BAYC #466 sold for 98 ETH (US$178,751).
Milady Maker was second in terms of NFT collection rankings by sales volume on Cryptoslam. It recorded a surge of 207.61% over the past 24 hours to US$1.3 million. The collection took the market by storm last week after Twitter and Tesla chief Elon Musk tweeted an image containing the Milady NFT.
Traders can expect a slow week ahead in the NFT market as many in the NFT community attend the VeeCon Web3 conference in Indianapolis on May 18-20.
"Those who believe NFTs can function as access passes, art, and collectibles all in one are in for a treat," said Cryptoslam's Yehudah. "I'm expecting markets to be slow while many are off networking, but we also know that degens are going to degen."
U.S. stock futures gain after positive debt ceiling talks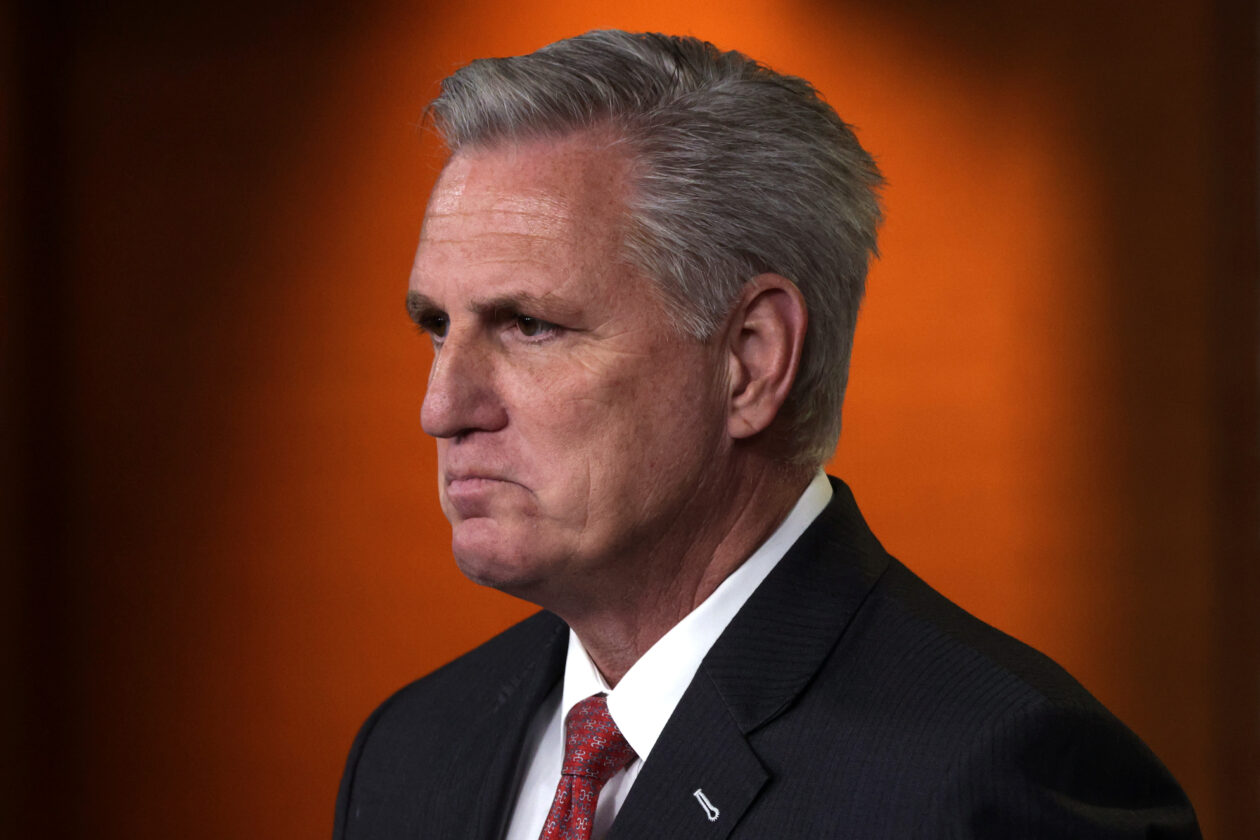 U.S. stock futures traded higher as of 9:30 a.m. in Hong Kong, while the Dow Jones Industrial Average futures rose 0.15%. The S&P 500 futures added 0.19%. The Nasdaq Composite futures also gained 0.24% as investors anticipate a solution to the U.S. debt crisis.
U.S. President Joe Biden met with leaders of Congress Tuesday to hash out an agreement that would allow a rise in the debt ceiling..
On May 1, U.S. Treasury Secretary Janet Yellen warned Congress that the country will start to fail to meet debt payment obligations as early as June 1. That would result in a debt default and wider economic repercussions in the U.S. and globally.
After the one-hour talk at the White House Tuesday, Biden told reporters that the discussion was productive. House Representative Kevin McCarthy appeared to agree. He said it is possible to reach an agreement on raising the debt ceiling by the end of this week.
Yellen warned again Tuesday that a debt default would result in an income shock that could lead to a recession. This would destroy jobs and businesses in the country, she said. The Treasury leader called for faster action on raising the debt ceiling. She added that the country is already seeing a heavier debt burden as the stalemate drives borrowing costs higher.
The Dow Jones, S&P 500 and Nasdaq Composite each posted losses during regular trading on Tuesday following earnings report releases earlier in the day. Major retailer Home Depot's revenue dropped 4.2% year on year in the first quarter. Company executives warned investors it may see its first annual sales decline since 2009.
Investors now await more earnings reports from Tencent Holdings, Cisco Inc., Siemens AG, Target Corp. and more on Wednesday.
Federal Reserve Chair Jerome Powell is expected to share his views on interest hikes Friday ahead of the Fed's next interest rate decision on June 14. The rate of between 5 and 5.25% is the highest since 2006. The CME FedWatch Tool predicts a 77.5% chance the Fed will keep rates unchanged in June. However, it also predicts a 22.5% chance for another 25 basis-point rate hike.