In this issue
How Twitter hackers commandeered VIP accounts for bitcoin scam
BitMEX parent HDR Global Trading restructures into 100x Group
SEC and CFTC crack down on Abra
In China: InterContinental uses blockchain to verify hotel cleanliness. Beijing announces blockchain plans for city services.
Venture capital in Israel and India
From the Editor's Desk

Dear Reader,

The divergence continues.

As Beijing publishes its 145-page blueprint on blockchain technology adoption across its city and government services, the SEC and CFTC in the U.S. are clamping down on DeFi. Is there a policy divide? You bet there is. I can hear fiddles playing in the background, as the technology lead built by Silicon Valley is being squandered. It is obvious to many of us observing this increasing divide between East and West, that technology adoption and innovation is being defined and nurtured from the top down here in Asia, while the latter appears mired in turf wars, fragmented policy guidance and incohesive vision.

It does not have to be this way. Nor is it safe passage for the rest of us if this comes to fruition. Accountability is the tool of balance. That in and of itself is the pillar of security and peace. Without the ability to challenge, balance is toppled. As a journalist, balance is integrity. And increasingly, in our highly connected world, technology is integral to balance.

The old technologies are showing vulnerabilities, and what happened at Twitter is a perfect metaphor for what's at stake. The U.S.-based social media giant continues to clean up after a bad hack. The damage has been done. It exposes how vulnerable these social media platforms truly are, and how dangerous it now truly is. What originally started as a platform of light and entertaining shares of mundane daily observations, 140 characters at a time by your favorite celebrity, has now turned into a stage for policy guidance and diplomatic brawls. The hack revealed more than just a security breach. It also speaks to the responsibility that social media companies bear. As Brad Garlinghouse, CEO of Ripple and Silicon Valley veteran told me, these platforms have become essential services. He is right. Companies like Twitter should have kept up and invested in security, not be complacent. Hackers will always be one step ahead. In this age of technology innovation, corporates must think even further ahead of that, and make serious investments into securing these platforms to ensure this can't happen again.

Twitter should serve as a lesson, not only for corporations but for nations too.

Until the next time,

Angie Lau,
Founder and Editor-in-Chief
---
1. Hackers seize VIP Twitter accounts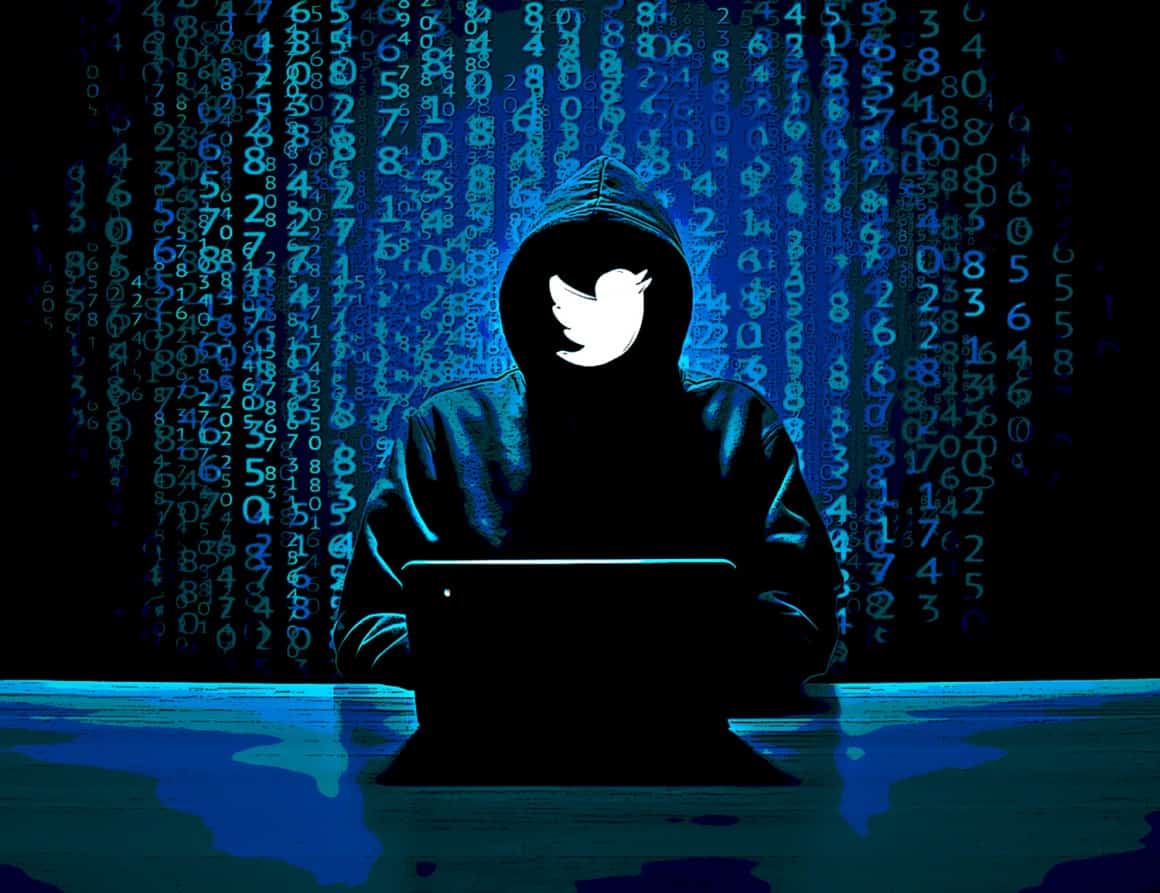 By the numbers: Twitter — 5,000% increase in Google search volume
Hackers use social engineering to exploit high-profile Twitter accounts to steal over US$ 120,000 worth of bitcoin. Prominent user accounts, including ones belonging to Barack Obama, Joe Biden, Elon Musk, Bill Gates and Apple are among those compromised. Blockchain analysis firm Chainalysis says hackers used various scam addresses to pay into a main address (bc1…0wlh). The address has received more than 12.8 bitcoins over 391 transactions since the hack.
Twitter CEO Jack Dorsey (@Jack): "Tough day for us at Twitter. We all feel terrible this happened. We're diagnosing and will share everything we can when we have a more complete understanding of exactly what happened."
@chainalysis: "As reported by @nytimes, there were several transactions earlier on 7/15 to 1Ai52, the hacker's primary receiving address, which later in the day received funds from the #twitterhack. We believe this transaction, visualized in Reactor, paid for the @y handle."
Forkast.Insights | What does it mean?

This episode will bring about a day of reckoning for social media companies.

As custodians of data, social media companies have a lot of responsibility. They help broadcast the speech and ideas of some of the most influential people on the planet, and at the same time, assist in keeping some information and conversations private.

If reports are correct, Twitter staff had access to a "god mode" tool that would allow total control over any account, allowing the tool's user to tweet, read DMs, or delete the account entirely. Worse, credentials for this access were posted on Twitter's internal Slack. Anyone with access to the Slack channel could grab the credentials. Then, when logged in, there were no further checks or authentication to ensure that only someone authorized would have access to this feature.

This isn't the first time that Twitter has had problems with ubiquitous internal access to its internal tools. Last year, a junior-level employee was able to delete Trump's Twitter account as a prank on his last day of work. Perhaps more concerningly, the open access to these administrative tools allowed one Twitter employee at the behest of Saudi Arabia to collect email, IP addresses and phone numbers of Saudi dissidents who were publishing under pseudonyms on the platform.

In the end, these hackers were only looking to cause havoc, and they picked a comically obvious bitcoin scam that has been around for years. It's almost a good thing for Twitter users that this happened, as it triggered a broader conversation and day of reckoning regarding Twitter's security, without much fallout for the masses. If the hackers were more malicious, they could have waged a clever disinformation campaign to manipulate stock prices, or waited a few months to manipulate the U.S. election.

In cases where there are questions over the authenticity of something, there's usually a solution from blockchain/digital ledger technology. Salah Zalatimo, CEO of Voice, a social media platform that uses blockchain tokens to reward content creators and members for engagement, thinks that the future of identity and message verification on social media involves authentication of the author via a blockchain token. In an interview with Forkast.News, Zalatimo expands on this more. While the practicality of embedding blockchain in social media might seem initially far fetched, if Twitter isn't able to fix things, exploring solutions like this might become necessary.
---
2. BitMEX parent transforms into 100x Group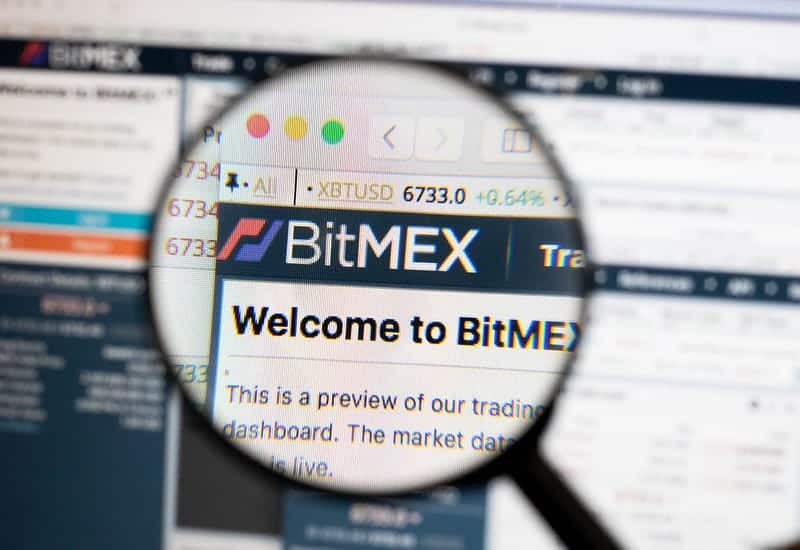 By the numbers: BitMEX — 5,000% increase in Google search volume.
BitMEX parent company HDR Global Trading announces it has adopted a new holding structure, now to be called 100x Group. While BitMEX's brand and legal structure remains as is, 100x Group hopes that the new structure will provide new opportunities and investments. Earlier this month, former deputy chief executive of the Bank of China (Hong Kong) Dr. David Wong was appointed non-executive chairman of HDR Global Trading.
100x Group co-founder and CEO Arthur Hayes: "Financial services play a crucial role in our everyday lives and in the global economy. Yet, in this digital age, financial services remain too slow and too complicated to transform."

100x Group non-executive chairman Dr. David Wong: "BitMEX remains central to the ongoing success of our business, and we will continue to invest in the platform to maintain and grow our leadership position."
Forkast.Insights | What does it mean?

BitMEX has become a household name in the crypto industry, but sometimes, perhaps for the wrong reasons. BitMEX CEO Arthur Hayes says the fund will "reshape the modern digital financial system into one which is more inclusive, and empowering."

What will this look like? Will it involve a DeFi play? 100x Group says its investments will focus on "fixed income solutions," "emerging market spot exchanges," and "algorithmic and automated trading." How exactly will these three categories become more inclusive and empowering through venture capital investment is a good guess. DeFi is still centralized around whales; all evidence suggests that DeFi has just created new opportunities to fatten the treasure chests of those that already have plenty of capital. It hasn't made for a more inclusive and empowering world.

So what exactly is it that the 100x Group will invest in to meet that thesis? Blockchain does have use cases in the developing world to squash corruption and preserve records, but that doesn't seem to be in the scope of what 100x Group is after. We'll just have to wait and see.
---
3. SEC and CFTC go after DeFi platform Abra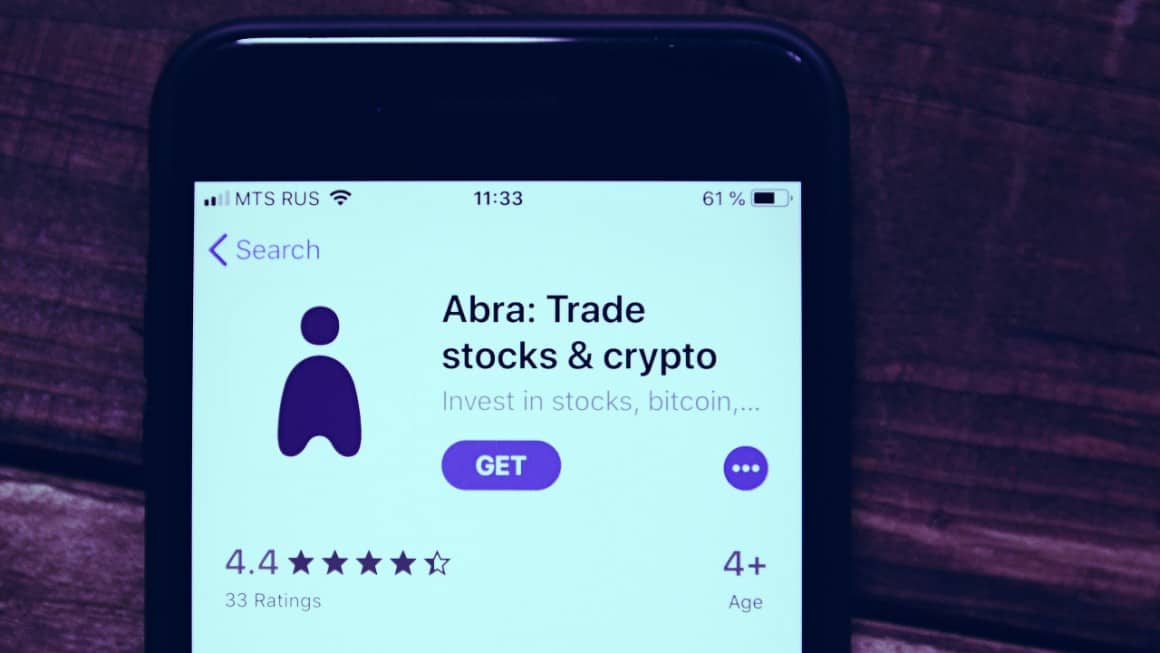 By the numbers: Abra — 450% increase in Google search volume.
Regulators make their move against DeFi, as the Securities Exchange Commission (SEC) and the Commodity Futures Trading Commission (CFTC) team up for a joint attack on Abra, the tokenized stock and currencies trading platform. Abra is accused of offering unregistered securities and must pay US$ 300,000 in fines. 
Maya Zehavi, CEO of Stealthy New Venture and a founding board member of the Israeli Blockchain Industry Forum (@mayazi): "Note that the legal construct Abra used in these swap contracts is essentially the same as those underlying most DeFi products. hence, they can potentially face the same exact charges."
Forkast.Insights | What does it mean?

For as much as investors seem to like DeFi, the industry's "move fast and break things" mantra isn't something that regulators are totally fond of.

During the ICO bubble of 2017, many seemed to want to just wish securities laws away. Despite repeated warnings from regulators that many ICO products would be considered a security, they kept on getting created and subsequently suffered sanctions by the SEC or other regulatory bodies.

To be fair, of late there has been some "soul searching" by SEC executives on whether the Howey Test, with all its rigidity, is the best solution. "I think it's really making it impossible for a project to get started without falling into that Howey definition," SEC commissioner Hester Peirce said in a recent Forkast.Newsinterview. She added that the Howey Test has "been a quite useful framework for us to think about whether an investment contract is, in fact, a security. But it does lead to some really interesting questions about whether things that none of us might have thought are securities actually are securities."

The DeFi industry now has an advantage: American regulators know that a new regulatory structure is needed, and Peirce has said before that she has an open door to consultations with industry. But at the same time, the DeFi sector needs to respect the fact that there are rules in place and it might not be wise to move fast and break things, but better to move slow and consult with regulatory stakeholders to innovate in a mutually agreed framework. There is an evolution from regulators coming, but the industry also needs to signal to them that they are willing to work together.
---
4. In China: InterContinental uses blockchain to verify hotel cleanliness. Beijing plans blockchain for city services.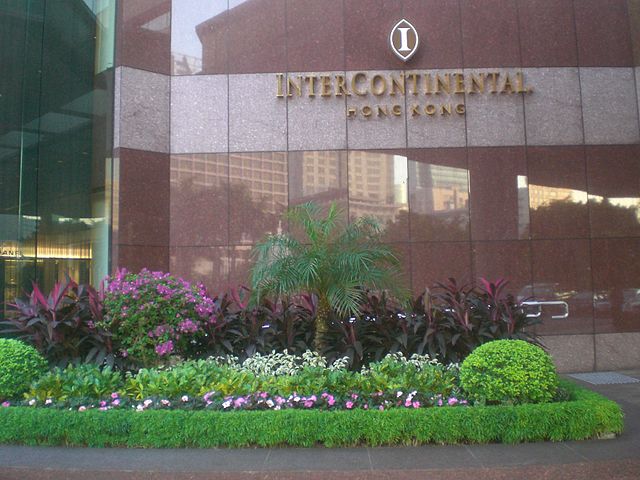 InterContinental Hotel Group (IHG) has started using blockchain technology to help protect customers from Covid-19.
IHG hotel, located in Shanghai's National Convention and Exhibition Centre (NECC), adopted a blockchain-based Covid-19 infection risk management system developed by VeChain and gained a public health compliance certificate issued by the third-party accreditation and certification firm DNV GL.
The system allows hotel guests to inspect the hotel's cleaning history down to the rag and chemicals used. Guests will be able to scan QR codes placed throughout the hotel to check when that area was cleaned last.
Forkast.Insights | What does it mean?

As the Covid-19 pandemic ravages the global economy, hospitality has been one of the worst-hit sectors. According to a recent report by the iResearch Consulting Group, focus groups say that guests need to be confident that hotels have an enhanced level of cleanliness in order for them to return. There's a lot of money riding on the willingness for guests to return; the hotel sector is a $525 billion industry made up of 18 million rooms worldwide. Guests are going to want to see that every surface they might touch has been cleaned, and blockchain is a way to build and preserve these records to ensure they are accessible to guests.
---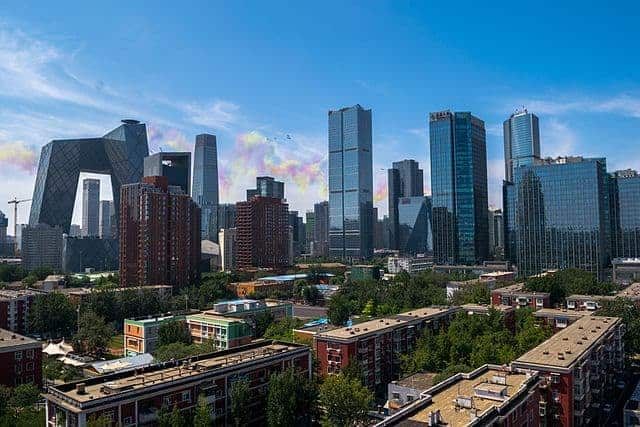 Beijing local government publishes a 145-page blueprint of blockchain-based innovations and applications in the Beijing governmental affairs section, which aims to help the government be more transparent about its plans as well as provide information for other municipal governments to emulate in the future, to provide more efficient services to the public.
The blueprint — which is available for the public to see but can also serve as a how-to handbook — details the Beijing municipal government's plans to utilize blockchain technology to increase efficiency and gain trust from the public about the governmental services .

As of July 15, there are now 140 blockchain applications — such as financial electronic invoicing for hospitals and foundations, and digital identification for immovable property registration — that have been put into use in Beijing municipal governmental services. It's the first and most comprehensive how-to guide for implementing blockchain technology into the governmental administration and operation in the capital of China.
Forkast.Insights | What does it mean?

For most people, municipal governments are the level of government they interact with the most. This interaction generates a lot of records, and it's some of the most important records people have: their property title, school records, medical records, tax payments, and proof of pension contributions.

Municipal governments will be the next frontier for blockchain technology, and early investments like what the Beijing government is doing will help set the stage for the next generation of blockchain development in this field. In the U.S., GovTech is a massive field for software vendors, but the interest in blockchain just isn't there: it hasn't gotten past the pilot or white paper process. There are certainly plenty of advocates for incorporating blockchain tech in government, but there's just not a push to move away from the theoretical and into the real world.
---
5. Investments in India and Israel
goDutch — India, seed, US$ 1.7 million
Indian fintech startup goDutch announced a $1.7 million funding round, bringing its cumulative funding to $1.9 million. Investors in the round included notable internationally-focused venture capital firms, such as Y Combinator and Global Founders Capital. Twitch co-founder Kevin Lin and Tinder co-founder Justin Mateen and also participated in the round. The payment platform is unique in that it specializes in bill-splitting and instant payment verification, compared to other popular Indian payment applications that lack such functions.
Valid Network — Israel, seed, US$ 8 million
Israeli cybersecurity firm Valid Network announced it had closed a $8 million funding round, the second in the company's history. While the company is headquartered in Israel, it also has an international base in San Francisco, hinting at a further presence in the States. Incorporated in late 2017 by Distribyte founders Gilad Eisenberger and Kfir Nissan, Valid Network raised the funding round from American VC firm TenEleven Ventures. The company maintains a worldwide distributed ledger to analyze potential cybersecurity risks in real time, furthering existing solutions to web and mobile security. Valid Network's solution is also uniquely integrated with online code management software, including GitHub and GitLab.
Forkast.Insights | What does it mean?

Israel has a thing for cybersecurity — something that might come as no surprise. With strong government support for cybersecurity and tight-knit relationships with U.S. defense companies, including Lockheed Martin and Northrop Grumman, it's clear that Israeli cybersecurity startups will be well-received by investors. The only trouble, however, is Israel's dependence upon cybersecurity to boost its tech sector, a $82 billion gargantuan in Eurasia. More diversification into infrastructural efficiencies, such as virtual payment methods, including those provided by goDutch, may be needed.