In this issue
Bitcoin's big buddy: Tesla riding high
Mastercard and Bakkt: Banking on crypto
NFTs in China: Not For Trading
---
1. Trillion-dollar baby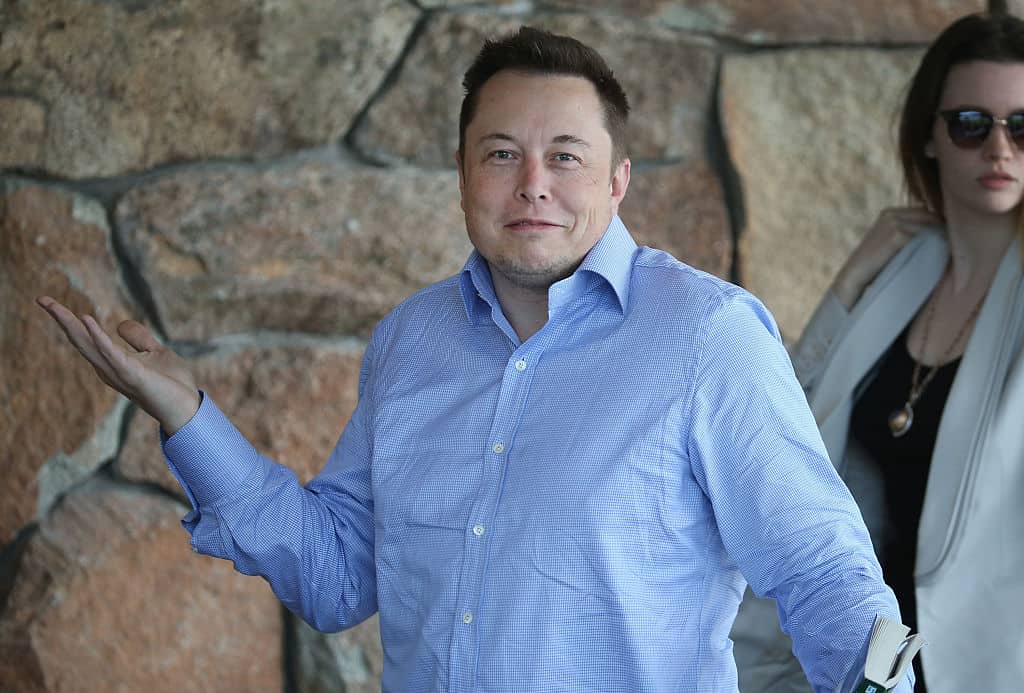 By the numbers: Tesla — over 5,000% increase in Google search volume.
A week after Bitcoin hit a new all-time high, one of its biggest champions and corporate patrons — electric carmaker Tesla — saw its stock price hit an all-time high, making founder Elon Musk's company the first automobile manufacturer to attain a market capitalization of more than US$1 trillion. Tesla's shares closed 12.6% higher on Oct. 25, at US$1,024, bringing the stock's year-to-date gains to over 40% and lifting the company's market cap to US$1.29 trillion. Tesla is now the sixth American company to hit a trillion-dollar valuation, following Apple, Microsoft, Google's parent Alphabet, Amazon and Facebook.
The carmaker's stock leapt following an announcement on Monday by car rental giant Hertz that it had ordered 100,000 Tesla vehicles to electrify its fleet. The order was a blockbuster for Tesla, which delivered 241,300 vehicles in the third quarter.
Musk revealed last Sunday on Twitter that he didn't hold the memecoin Shiba Inu, images of which he had posted to the social media network many times, but had invested in Bitcoin, Dogecoin and Ether. "As I've said before," he explained, "don't bet the farm on crypto! True value is building products & providing services to your fellow human beings, not money in any form."
Musk said in May that Tesla would stop accepting Bitcoin payments because mining the coins used too much fossil fuel-generated electricity. The following month, he said that Tesla would consider resuming its support for Bitcoin payments once at least half of the BTC network's hash rate was powered by renewable energy. In a quarterly filing with the U.S. Securities and Exchange Commision in September, Tesla said it "may in the future restart the practice of transacting in cryptocurrencies," suggesting that it was eying a reversal of its policy.
Tesla bought US$1.5 billion of Bitcoin in January when the cryptocurrency was valued at around US$35,000, before selling 10% of its BTC holdings later in the first quarter. Tesla currently holds US$1.26 billion of Bitcoin, according to its Q3 earnings presentation.
---
2. Crypto in the cards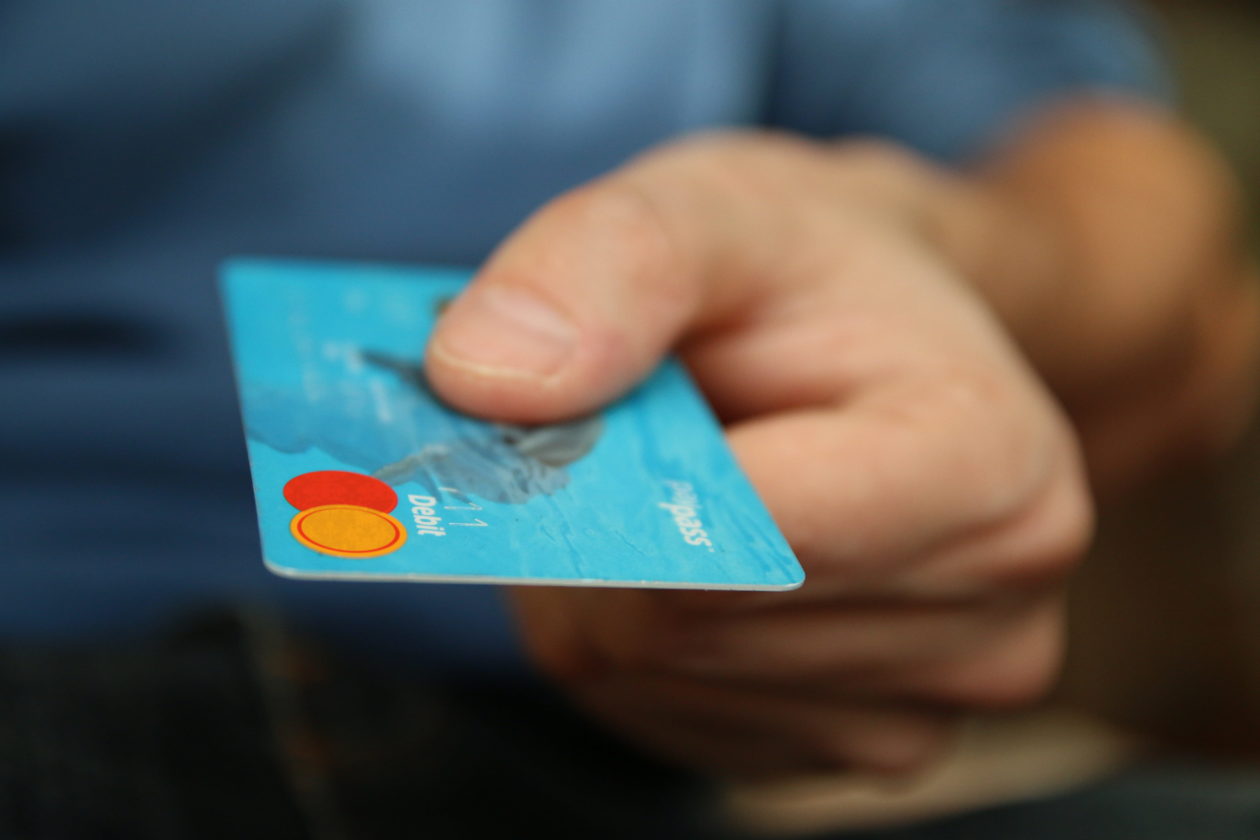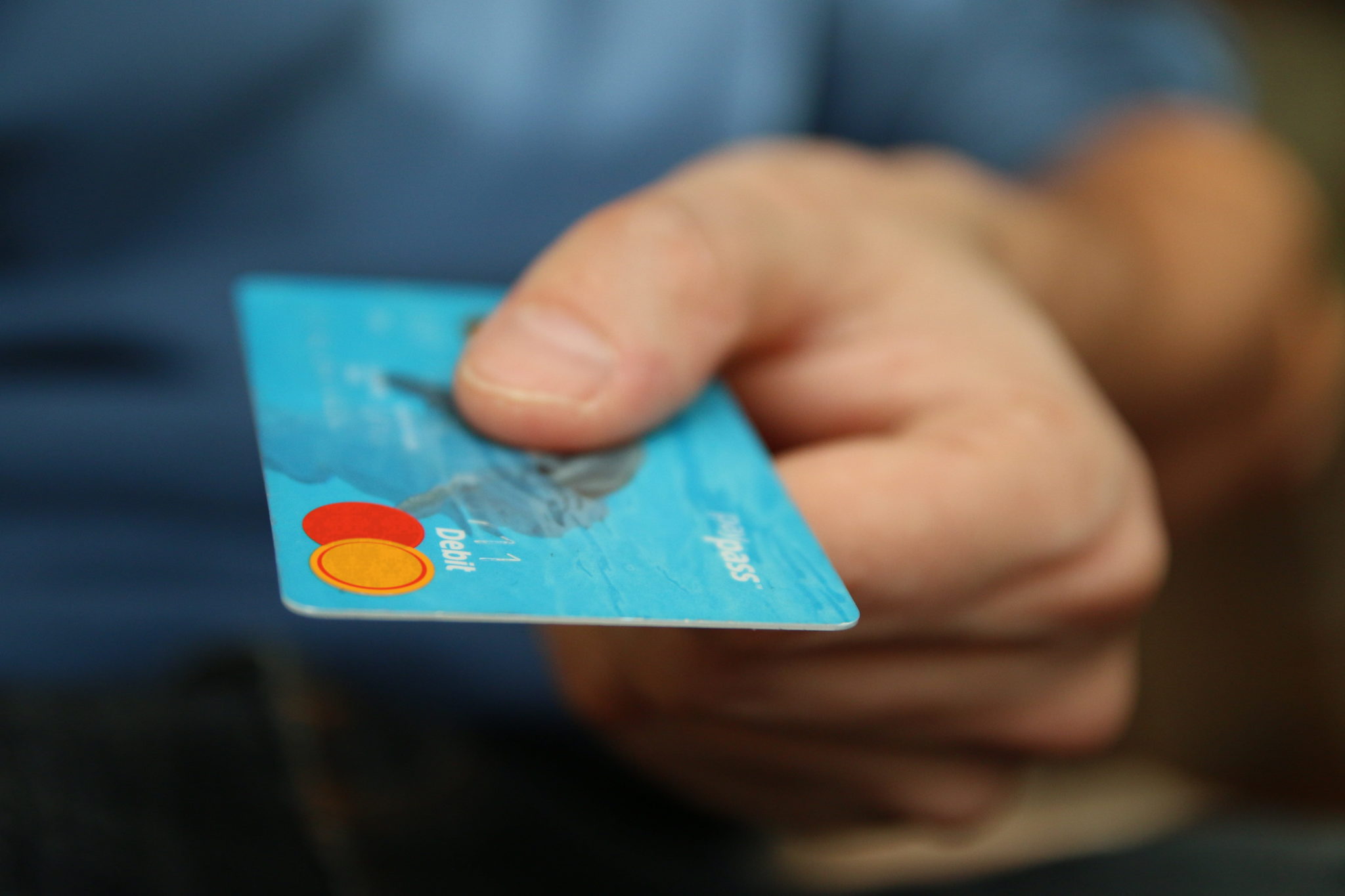 By the numbers: Bakkt — over 5,000% increase in Google search volume.
Global credit card giant Mastercard announced on Monday that it would be working with digital asset platform Bakkt to allow its customers based in the United States to buy, sell and hold digital assets through custodial wallets. The partnership will allow any of Mastercard's ecosystem of banks and merchants in the U.S. to issue branded crypto debit and credit cards, and enable consumers to buy, sell and hold digital assets through custodial wallets supported by Bakkt. Mastercard issuers will also be able to offer consumers the ability to earn and spend rewards points in cryptocurrencies in lieu of loyalty points, and convert their crypto to pay for purchases.
Bakkt Holdings, founded in 2018, went public in a special purpose acquisition company deal last week. Its shares soared more than 100% in the early afternoon on Monday following news of the Mastercard tie-up, prompting a trading halt amid exceptionally high turnover volume. The stock hit a high of US$35.78 on Tuesday before losing more than one-third of its value by the end of the session on Wall Street. Nonetheless, Bakkt remains far above the disappointing valuation of US$8.03 it attracted just a few days after its debut.
On the same day as the Mastercard deal was announced, global payment services firm Fiserv unveiled a strategic collaboration with Bakkt to offer merchant-facing digital asset services.
In December last year, Visa partnered with cryptocurrency exchange BlockFi to launch Bitcoin rewards credit cards, the first credit card allowing users to earn crypto by making purchases.
Mastercard is extending its reach into the digital asset space, on Sept. 9 announcing an agreement to acquire CipherTrace, a company that scans blockchains for illicit transactions.
---
3. When is an NFT not an NFT?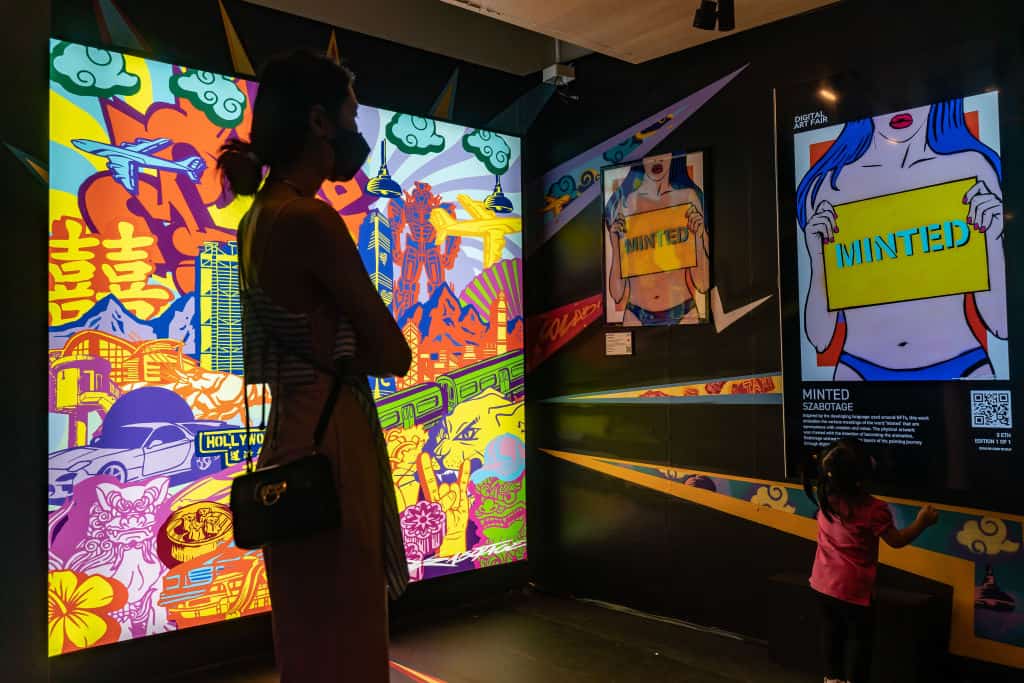 Chinese tech conglomerates Alibaba and Tencent have rechristened their non-fungible tokens "digital collectibles." The move by the two companies comes against a backdrop of Chinese state media outlets launching increasingly scathing attacks on NFTs and the "hype" surrounding them.
Alipay, the ubiquitous mobile payment app run by Alibaba fintech affiliate Ant Group, is among the Alibaba businesses with newly renamed NFT collections on its platform. Alipay has been actively rolling out NFT artworks built on its AntChain network, in June and August, selling NFT wallpapers for its payment interface and last month creating NFTs featuring a torch for the 2022 Asian Games.
Huanhe, an NFT app launched by Tencent in August, has also removed references to the phrase NFTs. A Tencent spokesperson told Forkast.News that Huanhe was a fully compliant platform that prohibits the transfer of digital products between users.
AntChain clarified in a statement this week that it conducts business involving "digital collectibles" in strict compliance with laws and regulations, and that it allows "digital collectibles" to be freely gifted only between authenticated Alipay users after they have been held by a single user for more than 180 days.
Although NFTs are not included in China's recently ramped-up ban on cryptocurrency-related activities, state media outlets are upping the ante in criticizing them. Last month, Securities Times, a sister paper of People's Daily — ​​the mouthpiece of China's ruling Communist Party — published an opinion piece slamming NFTs as hype and suggested that digital assets should serve the real economy by tokenizing actual assets.