In this issue
Stablecoins: Race to regulate
Squid Game tokens: Sinking feeling
Metaverses in China: National insecurity
---
1. Stablecoins face regulatory reckoning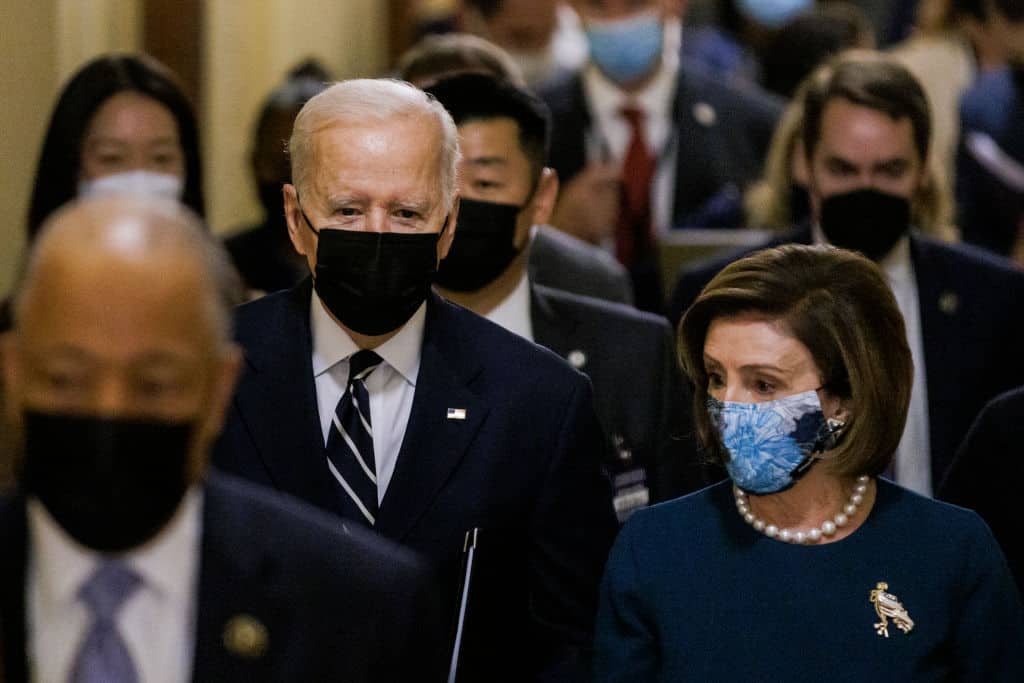 By the numbers: Joe Biden — over 5,000% increase in Google search volume.
The administration of U.S. President Joe Biden is urging Congress to pass legislation on stablecoins, according to a much-anticipated report released this week. The report marks a bold first step toward regulating the sector following suggestions by the Securities and Exchange Commission and the Department of the Treasury in recent months.
The report, issued by the President's Working Group on Financial Markets, the Federal Deposit Insurance Corporation and the Office of the Comptroller of the Currency, suggests that stablecoin issuers be placed under a regulatory framework similar to the one that governs the banking industry. It also recommends that custodial wallet providers that offer custody services for stablecoins should operate under federal supervision. The report hinted in a footnote that the SEC, the Commodity Futures Trading Commission and other agencies should play a role in overseeing crypto trading, lending and borrowing activities.
The drumbeat of calls for regulation has gone on for months. In July, SEC Chairman Gary Gensler suggested that stablecoins could be regulated as securities, and Treasury Secretary Janet Yellen expressed concerns about stablecoins, urging authorities to "act quickly" to put a framework of rules in place to govern the sector.
In September, Gensler told the Senate Banking Committee that many cryptocurrencies, including stablecoins, were indeed securities. And only last week, Gensler made a point of reiterating that it was the SEC's prerogative to regulate crypto. Gensler has been the behind-the-scenes force for SEC primacy in the matter, according to a Bloomberg report.
In addition, three global bodies including the Bank for International Settlements, proposed regulatory standards and greater oversight of stablecoins in a consultation paper last month.
The fast-growing stablecoin sector has attracted much attention, due in part to the controversy surrounding Tether, the world's largest stablecoin issuer. Tether, which operates the USDT token and whose market capitalization stands at more than US$70 billion, was fined US$41 million last month for claiming that its coin was fully backed by U.S. dollars. The Commodity Futures Trading Commission said that from September 2017 to June this year, Tether had never had more than US$61.5 million in reserves to support the coin, of which some 442 million are in circulation. Nevertheless, stablecoins remain popular. According to Monday's report, the collective market cap of stablecoins including Tether, USD Coin and Binance USD soared almost 500% over the 12 months to October, reaching a total of US$127 billion.
---
2. Game over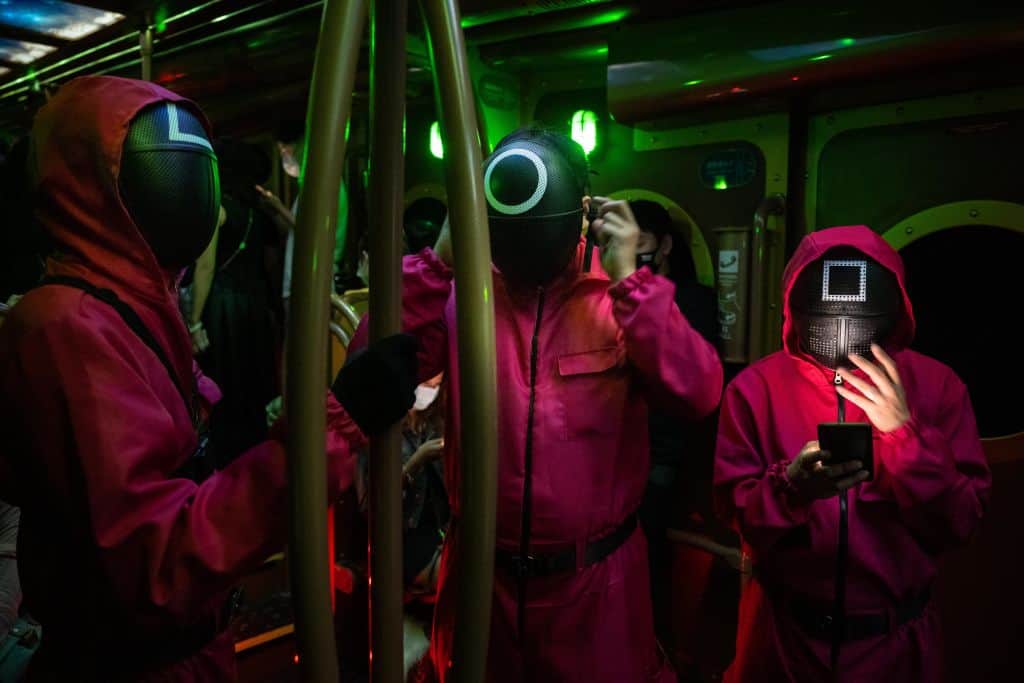 By the numbers: Squid Game crypto — over 5,000% increase in Google search volume.
The Squid Game token, an unofficial spin-off from the globally popular Netflix TV show of the same name, slumped to almost zero in a matter of minutes on Monday, costing those who had invested it around US$12 million in losses as its issuer reaped the gains of their credulity.
Amid the enormous popularity of the TV show, and in anticipation of a play-to-earn game, SQUID, as the token is known, skyrocketed to a high of $2,861.80 from just US$0.12 before plunging to near-zero within five minutes on Monday.
All of the tokens in the project's Pancake-based staking pool were transferred to the address "SQUID Token Rug 2" through Tornado Cash, a protocol that stops transaction tracing. The token's website is no longer accessible, and its Twitter account is under restrictions due to "unusual activity."
Complaints had been appearing since Oct. 30 about the inability to sell SQUID, with CoinMarketCap warning that it had received multiple reports of users being unable to sell the token on Pancakeswap and reminding traders to exercise caution.
The South Korean TV series from which the idea for the coin originated follows a man who enters a mysterious tournament in which players are forced to play variations on Korean children's games that involve life or death situations, enticed by the prospect of winning a prize of 46.5 billion won (around US$39 million). The show broke records as the most-watched series on Netflix, garnering viewership in more than 142 million households during the first four weeks following its release.
---
3. Do metaverses threaten China's national security?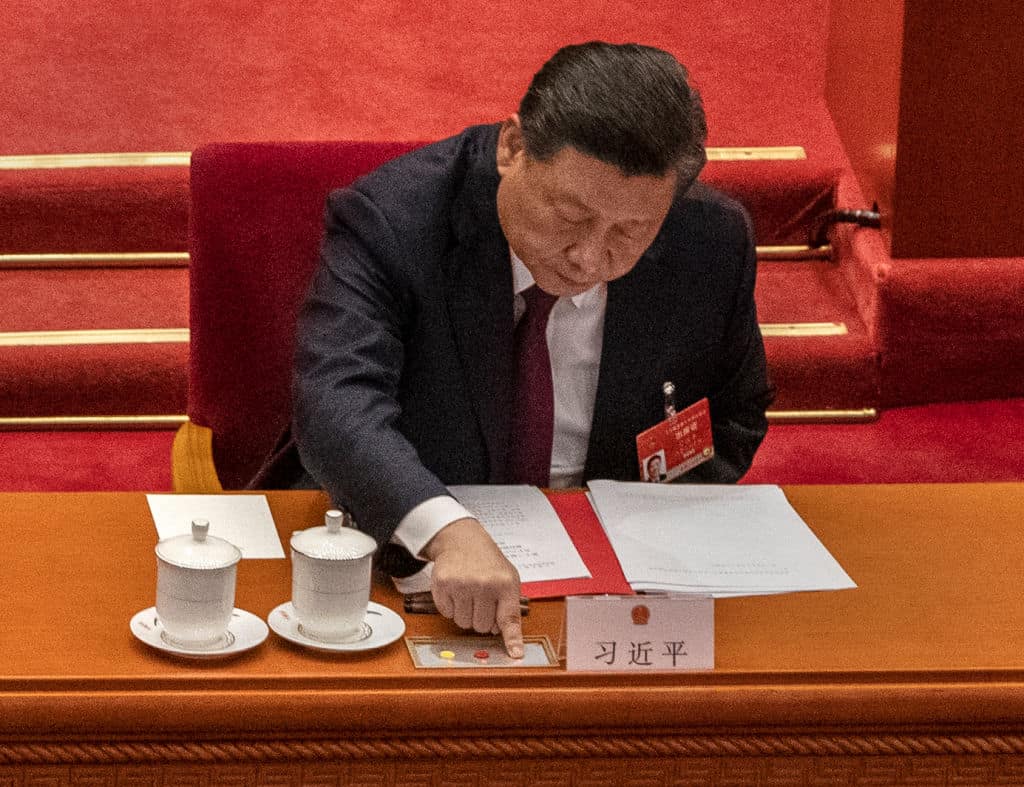 As technology giants such as Facebook embrace metaverses, a Chinese government-affiliated think tank is warning that the virtual digital worlds of the future may pose a threat to national security.
The Institute of Modern International Relations, which operates under the supervision of the Ministry of National Security, said in a report that metaverses could raise concerns related to technological dominance and security and affect other developments in society.
The report said countries that came late to metaverse development would find themselves at a disadvantage in terms of technological dominance, potentially facing discriminatory barriers when seeking access to metaverses developed in other countries. Differences in regulation between countries could also lead to their metaverses being unconnected. The report said metaverses may face network attacks, technical vulnerabilities, information leaks and infrastructure failures. In addition, it said metaverses could lead to major changes in political, economic, cultural and social structures, causing national security concerns.
Authorities in some countries had begun to look at the strategic impact of metaverses, according to the report. South Korea's Ministry of Science, ICT and Future Planning established a "Metaverse Alliance" in May, which more than 200 companies, including giants such as Samsung, had joined. Japanese authorities have also issued a report on metaverses, saying that the government should solve legal problems in the virtual world, and develop and export metaverse-related technical standards.
Chinese tech companies are getting involved in metaverses, with heavyweights Tencent and Alibaba having registered metaverse-related trademarks. ByteDance acquired a leading virtual reality equipment manufacturer for around US$1.39 billion on Aug. 29. Tencent in fact got an early start, becoming the China distributor of metaverse sandbox game Roblox in 2019.
In September, brokerage giant CITIC Securities said in a research report that metaverses would enter an exploration stage in the next three to five years, and that they could become a way of life in 20 years.