S&P Dow Jones Indices has announced that it would launch cryptocurrency indices in 2021.
The products branded under the S&P Dow Jones Indices name will reportedly use data from Lukka, a New York-based virtual currency company, on more than 550 of the top traded coins.
This move could conceivably make it easier for investors to access cryptocurrencies as an asset class, which, in turn, might reduce some of the volatility seen in the crypto market today.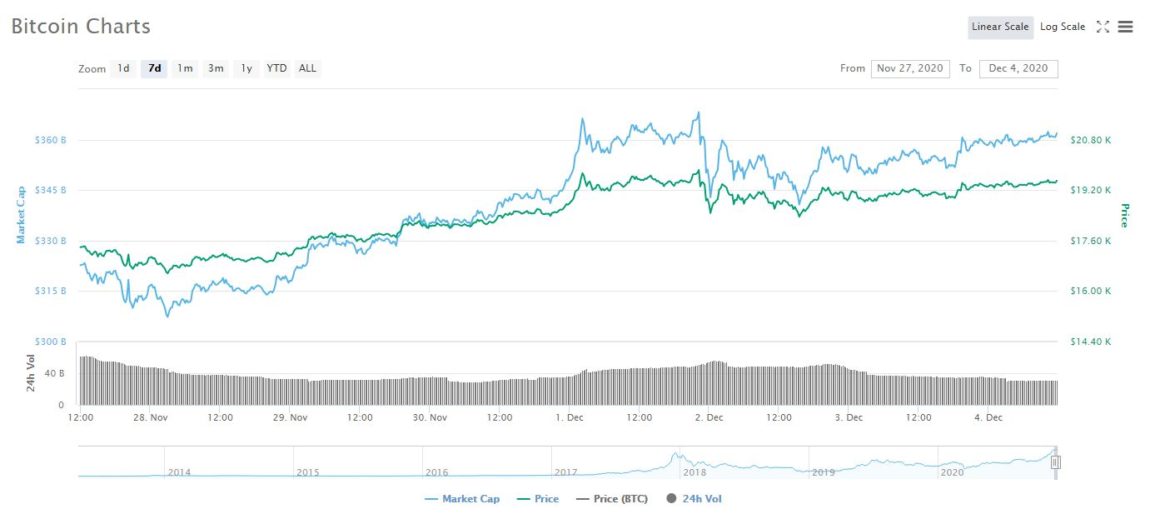 "With digital assets such as cryptocurrencies becoming a rapidly emerging asset class, the time is right for independent, reliable and user-friendly benchmarks," said Peter Roffman, global head of innovation and strategy at S&P Dow Jones Indices.
This news comes just a few days after bitcoin broke a new all-time high price on Nov. 30, 2020, and follows a wave of mainstream financial names — including PayPal, MicroStrategy and Square — all becoming increasingly involved in the crypto space.