Ever wonder what it would be like to revisit favorite AOL and ICQ chat rooms? Or better still, your Orkut or MySpace communities?
South Korea's Cyworld wants to bring back memories from the 2000s with the help of blockchain technology.
The once ubiquitous South Korean social media network promises to recover users' old posts, comments, and close to 20 billion pictures and videos — attracting three million old users to revamp their accounts in less than two weeks after the relaunch.
"If my best friend didn't answer my calls from my flip phone, the next go-to was turning on my PC and writing on her Cyworld page," said 37-year-old Park Seul-ah, who spent her 20s in the heyday of Cyworld.
"Of course I recovered my account. I want to check my list of friends at that time, my memory-filled pictures and entries," Park said. "Revisiting Cyworld is like opening a box of treasures in the corner of my room that I forgot even existed."
See related article: Meta files 8 trademark applications for cryptocurrency, metaverse
In its prime, Cyworld boasted 32 million users — that's 13 out of 20 South Koreans — a statistic that any social media platform would envy. But with the likes of Facebook and Twitter, South Koreans moved on from the homegrown phenomenon.
Cyworld tried several times to reclaim its former glory but faltered for various reasons.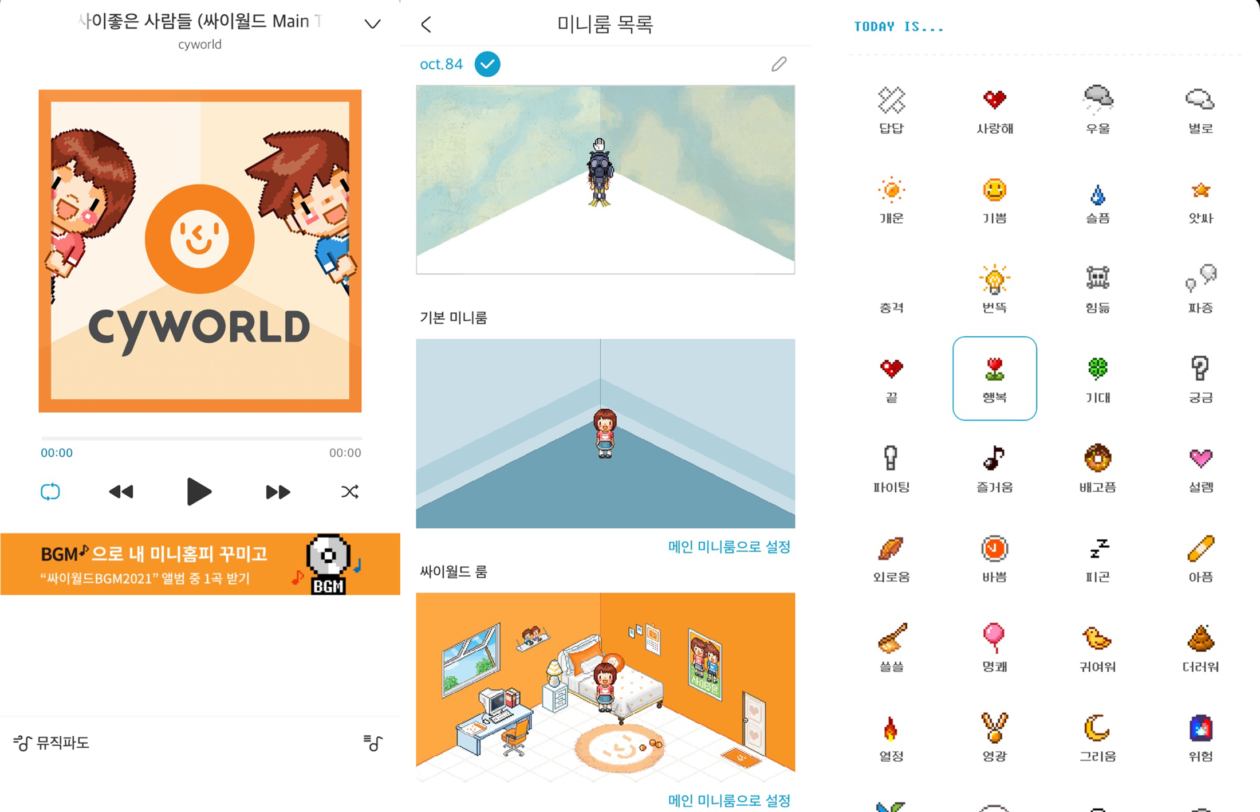 Never say never
This time around, the social network that once claimed to have nearly every South Korean in their twenties has something special up its sleeve.
Rebranded as Cyworld Z, it is upgrading its services with cryptocurrencies, non-fungible tokens (NFTs) and the metaverse.
"Z is the last of the alphabet," Kim Tae-hoon told Forkast in an exclusive interview. "Cyworld Z will be the ultimate social networking service (SNS)," the chief executive officer of Cyworld Z said.
The original Cyworld made use of an electronic currency named Dotori, which means acorn in Korean. Each was worth 100 South Korean won (US$0.08).
Dotori was used to purchase decorative items for a user's avatar or background music that would play every time someone entered the user's homepage named "mini-homepage."
"Dotori was the original digital currency before the rise of blockchain," Kim explained. "It ushered in an era where people bought music, gifted friends and paid tribute to stars with Dotori."
Take two
Cyworld Z is now issuing a Dotori cryptocurrency.
But Kim says it won't replace the original Dotori on the revamped Cyworld platform — rather, the Dotori (DTR) crypto token will be transferable with the in-platform Dotori currency.
While one might question the purpose of having a cryptocurrency, Dotori will prove itself as a utility token later this year when Cyworld Z launches its metaverse, and an NFT marketplace, where the Dotori could be potentially used as currency, Kim claimed.
But this time around, Cyworld Z does have the chops to pull it off.
Along with local technology firm Hancom, the firm built a metaverse named Cyworld Hancom Town, which ran as a beta service in December last year. At its official launch, the Dotori will be used for shopping, virtually meeting celebrities and purchasing NFTs in the 3D metaverse that is connected to the mobile Cyworld social media service.
See related article: Major South Korean banks plan virtual branches in the metaverse
NFTs will play a big part in Cyworld's future, the company says.
It plans to allow every user to create their own NFTs — those who mint their pictures as NFTs on the platform will be rewarded with in-game Dotori, which can then be swapped into the Dotori cryptocurrency or "SNS-to-earn," as Cyworld Z would like to call in reference to what the social networking service is pushing for.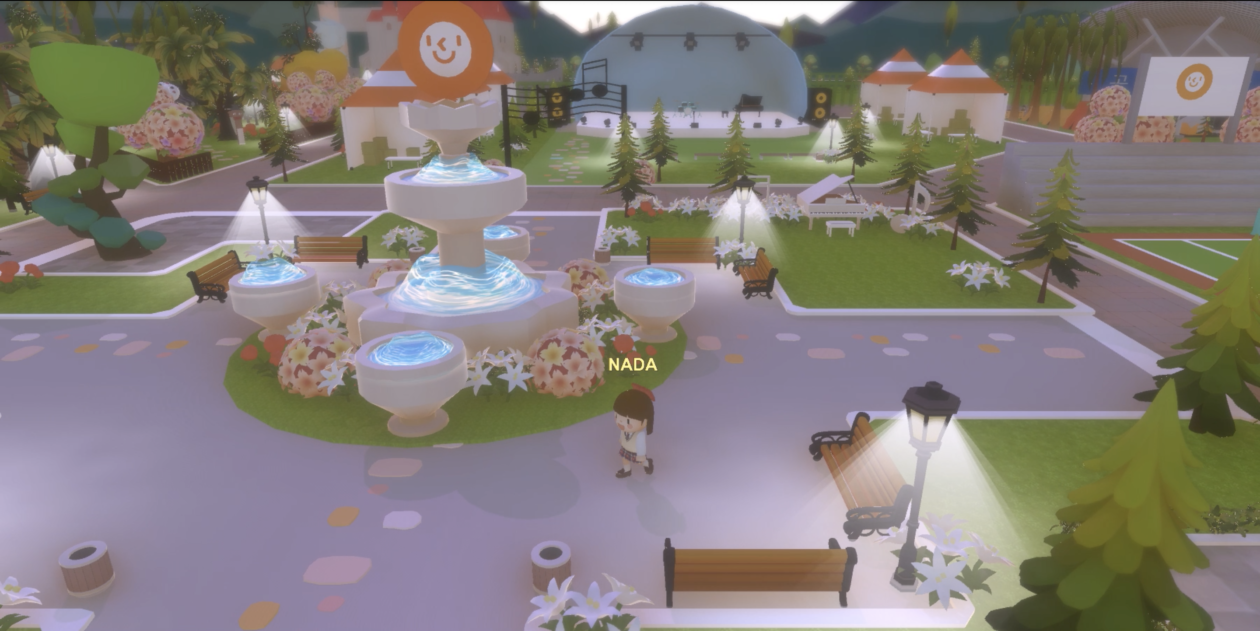 Not a bed of roses
Cyworld's comeback does have its share of critics.
Some argue that Cyworld's lack of global recognition will hamper its move into NFTs and the metaverse, where universality is the key.
But Kim is unperturbed.
"With the entertainment content Cyworld has prepared, many global fans of Korean culture will flow into Cyworld," he told Forkast.
Another obstacle in the path to reclaiming lost glory is the heft that globally-dominant social networks such as Facebook, Instagram, Twitter and TikTok bring to the game where network effects make the difference between an also-ran and a worthy rival.
Letting it lie
Forkast asked users on Twitter and TruePicture, a South Korean online community, to vote on whether they would stay on Cyworld after they finish exploring their past memories.
However, 46 out of the 59 polled replied in the negative.
"It has nothing more than nostalgia," an anonymous voter wrote. "Once I collect my old pictures and diary entries, I'll go back to Instagram," the voter added.
Another user explained that existing services catered to the needs of the people well enough for them to feel the need for Cyworld.
See related article: What decentralization can offer Web 3.0 and social media | Part 1
"Instagram and Facebook share a disadvantage as a vertical, open-form social networking service," the Cyworld Z CEO said. "The feeds of the user and others get mixed together," he added. "In the closed-form and horizontal Cyworld, the user takes center stage."
Kim further explained that people stopped sharing their lives on Facebook and Instagram as posts get shared speedily and unknowingly across the globe, and that those tired of the openness will come back to Cyworld.
At least one revisiting user, Park Seul-ah, was in agreement.
"At least on Cyworld I wouldn't be forced to look at advertisements on my feed or an absurd TikTok trend," Park said. "I'm going to use Cyworld without being conscious about what people might think."
Betting on memories
Reviving the memory-filled Cyworld with a blockchain-led edge such as play-to-earn (P2E) will help the platform gain competitive advantage, according to Kim.
The proof in the pudding for that claim perhaps lies in the fact that Cyworld Z has delivered only a fraction of what it promised.
The platform is still working towards reuploading the archived posts and images, despite a plethora of automated software solutions in the marketplace.
A launch date for the NFT marketplace or the official metaverse has yet to be officially stated despite an internal white paper suggesting a launch within the third quarter, which ends in Sept. 30.
Previous delays don't inspire much confidence. A re-launch earlier this month was postponed five times since 2021.
Park Sun-young, a professor of economics at Dongguk University, says Cyworld Z will have to deliver if it wants to succeed.
"People are no longer enamored by a project just because it is applying blockchain technology," Park said. "The market has matured, and projects need to reveal what they will specialize in and how they will differentiate themselves from others."
Cyworld Z's Kim is likely hoping the power of memories will smooth over any missteps.
"The biggest asset of Cyworld is nostalgia," Kim said, referring to Cyworld Z's plan to target those born between 1981 to 1995 — its once most loyal users.
"Some 32 million users, 17 billion pictures, 160 million videos and 1.1 billion diary entries — the value of memories will not disappear in a short period of time," he said.