Bitcoin dipped slightly Monday morning in Asia, having hovered around the $29,380 level throughout the weekend. Ether and most other top 10 non-stablecoin cryptocurrencies by market capitalization were little changed. The exceptions were Dogecoin, which saw a significant dip, and Shiba Inu. The dog-themed memecoin surged ahead of its upcoming layer-2 network launch. Elsewhere, the Forkast 500 NFT index dropped after a week of green ink, while risk sentiment in U.S. equities improved as traders assess the latest inflation data. Investors now await a raft of earnings reports throughout the week.
Shiba Inu cracks top 10 non-stablecoin crypto list
Bitcoin dipped 0.10% in the last 24 hours to US$29,375.75 as of 5:45 a.m. in Hong Kong but added 0.96% for the week, according to CoinMarketCap data. The world's largest cryptocurrency hovered around the same price level throughout the weekend.
Ether was up 0.11% to US$1,849.50 for a weekly gain of 1.00%.
Analysts continue to predict a market upswing ahead of various U.S. application rulings for spot Bitcoin exchange traded funds (ETFs).
In June 2023, BlackRock and a number of major U.S. financial institutions filed applications with the U.S. Securities and Exchange Commission (SEC) to create spot Bitcoin ETFs. The SEC has previously rejected several spot Bitcoin ETF applications, citing concerns about market manipulation and volatility. However, the recent burst of applications has raised hopes that investors may soon see a spot Bitcoin ETF.
The SEC was expected to announce its decision on Ark Investment's Spot Bitcoin ETF application on Aug. 13. However, the regulator said in a Friday filing that it will solicit public comment on the ETF proposal, effectively pushing back the deadline.
"Although the chances of imminent ETF-related news are slim, any announcement would likely have a more pronounced effect on BTC than on ETH," said Luuk Strijers, chief commercial officer of Panama-based crypto derivatives exchange Deribit.
"We are observing a slight uptick in BTC, especially visible versus ETH. A potential catalyst for this could be the looming ETF news on the shorter term and the halvening impact on the longer run," Strijers added.
Bitcoin's next halving event is expected to take place in April 2024. The halving event will see the amount of new Bitcoin issued cut in half, increasing its scarcity. This is widely anticipated to produce a surge in the token's price.
Other top 10 non-stablecoin cryptocurrencies were largely static Monday morning, with the exception of memecoins Dogecoin and Shiba Inu.
While Dogecoin dropped 2.11% to US$0.07524, slipping 0.25% in the last seven days, the Shiba Inu memecoin briefly cracked CoinMarketCap's top 10 cryptocurrency list over the weekend. It pushed Polkadot's DOT down to eleventh in terms of market capitalization. The meme token then fell 3.01% to US$0.00001042 over the past 24 hours, but still recorded an 11% gain for the week.
The developers behind Shiba Inu are expected to launch its layer-2 network, Shibarium, at an unspecified date in the near future. The update aims to provide self-sovereign identity (SSI) protocols for improved user security, according to a Shiba Inu blog post uploaded on Aug. 6.
The total crypto market capitalization grew 0.09% in the past 24 hours to US$1.17 trillion, while trading volume also increased 7.08% to US$17.82 billion.
DeGods unveil Season 3 artwork
The main Forkast 500 NFT index fell 0.52% in the past 24 hours to 2,480.44 as of 06:45 a.m. in Hong Kong. However, it recorded a 0.95% gain for the week. Meanwhile, Forkast's Ethereum NFT Index logged gains, while the indexes measuring the Polygon, Cardano and Solana NFTs showed losses.
Total NFT trading volume dropped 5.35% in the past 24 hours to over US$13.92 million, according to data from CryptoSlam.
Sales volume on Ethereum, the largest NFT network, dipped 1.75% to US$8.63 million. Solana and Polygon, which placed second and third on Cryptoslam's NFT blockchain ranking respectively, also logged losses.
In terms of NFT collections, trade volume of Ethereum-based DeGods surged 133.20% to US$1 million. That followed the launch of its "Season 3" digital art collection Sunday. The update features a more simplistic, pop-art inspired style.
"I'm expecting [the trade volume] to ramp up quite a bit, honestly, I think the reception for the artwork has been rather great," said Yehudah Petscher, NFT strategist for Forkast Labs, adding that the collection release had postponed scheduled updates for female avatars.
"Let's watch over the next couple of days, see how the community, the NFT collectors, take to this artwork and how they take to the delays," he said.
NFT staple Bored Ape Yacht Club added 2.90% to US$903,726, placing second on CryptoSlam's collection ranking.
Meanwhile, the FC Barcelona soccer club announced last Friday that it has secured around US$132 million from global investment holding company Libero Football Finance AG and European investment company Nipa Capital B.V. The investment will be used to expand the club's NFT and metaverse initiatives, the announcement confirmed.  
China woes affecting global markets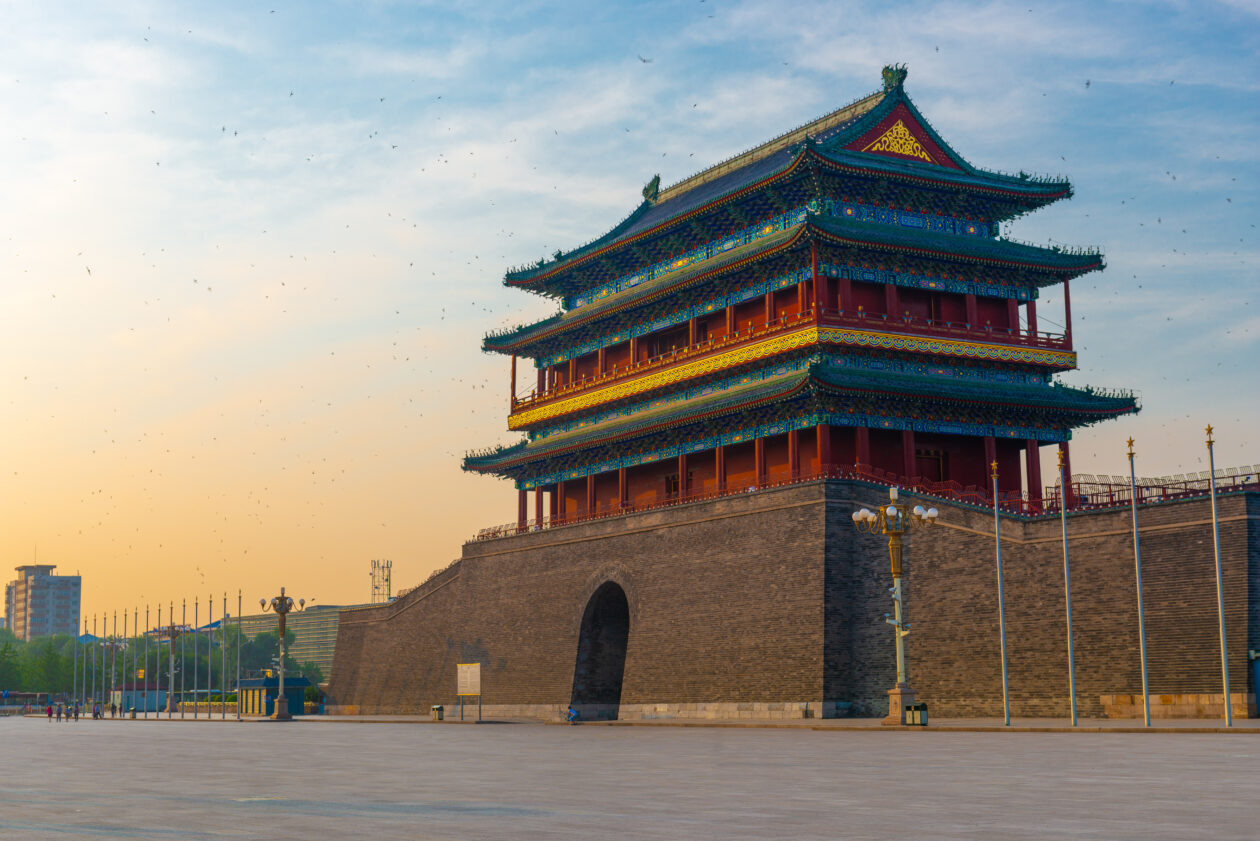 U.S. stock futures fell as of 11:00 a.m. in Hong Kong on Monday morning after the three main indexes closed mixed on Friday. The main Asian equity indexes — ​​China's Shanghai Composite, Hong Kong's Hang Seng, Japan's Nikkei and South Korea's Kospi — all posted losses during Monday morning trading.
Global markets continue to process China's release last week of downward trending economic data. Consumer prices for July were down on the year before, while July's year-on-year export data also fell more sharply than expected. Investors now await China's national retail sales and industrial output data — set for release Tuesday — for further indicators of potential deflation.
At a fundraiser in Utah Thursday, U.S. President Joe Biden appeared to fan the flames of Sino-U.S. tension by referring to China's reported economic woes. The Chinese economy, he said, "is a ticking time bomb" and "in trouble."
In the U.S, Friday's release of the latest producer price index (PPI) data — a key inflation indicator that monitors selling prices received by domestic producers of goods and services — recorded a rise for July. The 0.3% rise is slightly higher than the 0.2% forecast by analysts. 
Despite that rise, the overall expectation is for the U.S. Federal Reserve to pause its cycle of interest rate hikes when it next meets in September. However, some market analysts continue to sound a note of caution, warning that hikes could continue until inflation slows to the Fed's 2% target.
"Unfortunately, I don't think the picture on any of this will be clear for at least two quarters, though the fact that inflation has come down has bought the Fed some time, for now," Jonathan Millar, a senior economist at London-based financial group Barclays Capital Inc., told Bloomberg. 
"The Fed seems to be well ahead of markets in recognizing that the path to a soft landing is far from assured," Miller added.
The Fed meets on Sep. 19 to make its next move on interest rates, which are now between 5.25% to 5.50%, the highest level in the past 22 years. Analysts at the CME FedWatch Tool predict a 88.5% chance there will be no interest rate hike in September, down from 89.0% last Friday.
Investors now await more earnings reports expected later this week, including quarterly results from U.S. retail leaders including Walmart, Home Depot and Target.
(Updates to add equities section)