In this issue
Russia crypto sanctions: Big chill
Andre Cronje: Gone for good?
China: Mastering the metaverse
From the Editor's Desk
Dear Reader,
It's often said that freedom comes with responsibility. There's no special carve-out for the crypto industry when it comes to this truth, as has been demonstrated by the actions of many businesses in the cryptocurrency space following Russia's invasion of Ukraine.
Crypto exchanges around the world are broadly falling into line with the stance taken by governments in imposing restrictions on operations involving Russia and Russians targeted by sanctions. Nevertheless, there remains persistent speculation that crypto offers Moscow a handy means of dodging those sanctions.
At best, this is simply ill-informed. Crypto transactions are recorded on public blockchains and are, as such, much more traceable than transactions made using other means, such as cash or commodities.
But what about privacy coins such as Monero? These are unlikely to facilitate effective sanctions-busting for two reasons. First, the market cap of such cryptos is miniscule when set against the sums needed to keep Russia's US$1.5 trillion economy on the rails, and second, the increasingly sophisticated use of blockchain forensics by law enforcement makes them a fairly desperate roll of the dice.
At worst, the notion that crypto offers Vladimir Putin and his cabal a way around sanctions involves a lazy supposition that businesses in the crypto space are somehow immune from the official and unofficial pressures that all businesses are subjected to when it comes to respecting basic ethical norms.
Despite some high-profile reluctance among exchange operators to ban ordinary Russians — many of whom have risked state violence and imprisonment to publicly oppose the war — from using their accounts, major crypto companies are answering governments' sanction calls with action.
In South Korea, exchanges have taken a particularly tough line, imposing what amounts to a blanket ban on Russia-linked accounts. And they didn't need to be beaten with a stick to do it. Granted, these exchanges operate in a well-regulated environment. But the country's free media and widespread revulsion at the Kremlin's concocted conflict likely mean that South Korean exchanges continuing to deal with Russian institutions would be deprived of business as customers vote with their wallets.
Freedom comes with responsibility, and irresponsibility has a price. Crypto businesses understand that as well as anyone.
Until the next time,
Angie Lau,
Founder and Editor-in-Chief
Forkast
---
1. Out in the cold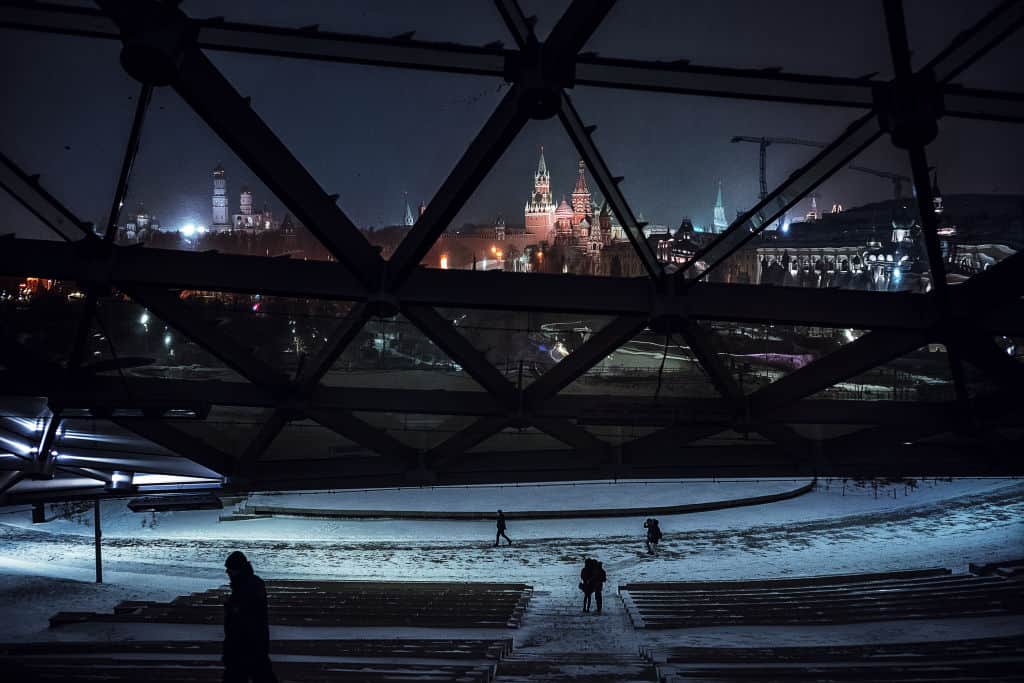 By the numbers: Sanctions — over 5,000% increase in Google search volume.
As Russia's invasion of Ukraine enters its third week, cryptocurrency has been sucked into the fight as official sanctions have been followed by crypto exchanges and other businesses in the sector imposing their own restrictions on dealing with Russian entities.
Coinbase, the largest crypto exchange in the U.S., announced last week that it had blocked more than 25,000 addresses related to Russian individuals and entities believed to be engaging in illicit activity. The company also claimed it had "methods for identifying accounts held by sanctioned individuals outside of Coinbase," even without direct access to their personal information.
In South Korea, Gopax, one of the country's largest exchanges, has announced that it would block IP addresses from Russia and that it has frozen 20 accounts linked to Russian users. Gopax's action was followed by Upbit, Bithumb, Coinone and Korbit, the four companies licensed to provide cash-to-crypto transactions in South Korea.
Singapore, a major crypto hub, has announced that it would impose unilateral sanctions against Russia, including restrictions on all transactions involving crypto and digital assets.
Japan's main financial regulator and the country's crypto industry body have begun discussions on how sanctions can be enforced against Russia, examining ways to ensure that digital assets don't become a loophole to bypass them, according to a report by the Japan Times.
Major crypto exchanges have, however, stopped short of imposing a sweeping ban on all Russian addresses. Coinbase, Binance and Kraken announced that they would take action only to comply with legal sanction requirements, and would not target what they described as ordinary Russian users. Singapore-based exchange Crypto.com even added Russian to its list of supported languages on March 3.
Forkast.Insights | What does it mean?
Lawmakers and pundits have long pointed the finger at crypto as a possible means of enabling individuals and entities under economic sanctions to escape their full effects. But this view underestimates how much the industry has evolved when it comes to regulation and compliance.
Crypto has been used as a conduit to move money tied to illegal activity, but we're a long way from the days of Silk Road, a notorious dark web marketplace that offered drugs and guns, among other things.
Today, the story is very different. Law enforcement, exchanges and on-chain analytics companies are surprisingly adept at following dirty money around blockchains.
Crypto has been on a slow march towards legitimacy for years, and companies now actively seek to work alongside regulators and law enforcement rather than in opposition to them. Developments involving the current sanctions against Russia are part of just another chapter of that story.
Stablecoin Tether, which saw a spike in ruble-denominated trades last week as the Russian currency crashed amid sanctions, has declared that it would comply with regulators by watching out for suspect money. Exchanges such as Coinbase have also said they would ensure that no money originating from sanctioned parties is permitted to move.
Some critics are calling for all Russians to be kicked out of crypto markets, but this is misguided.
Crypto has become a surprisingly powerful tool for retail investors to escape currencies that are vulnerable to inflation. If someone resides in a country led by a ruler they believe is taking it in the wrong direction and whose economy is being run into the ground, shouldn't they be allowed to move their money somewhere safer? Institutional investors have been doing this for decades. It's high time we let small investors do the same.
---
2. Andre Cronje quits DeFi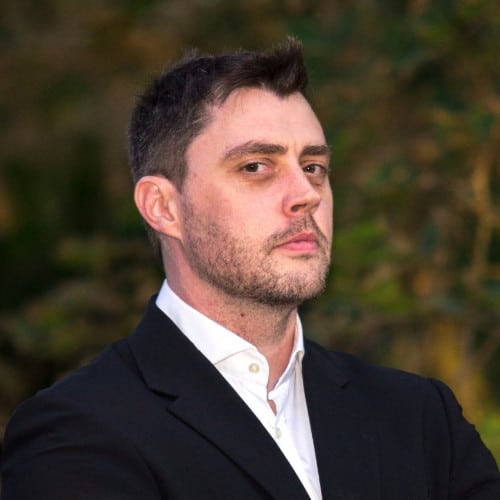 By the numbers: Andre Cronje — over 5,000% increase in Google search volume.
South African decentralized finance (DeFi) luminary Andre Cronje quit the crypto industry at the weekend, according to an announcement by his Fantom Foundation colleague and senior developer Anton Nell, who also announced his departure from the sector.
Nell announced on Twitter on Sunday that he and Cronje were "closing the chapter of contributing to the DeFi/crypto space." Prior to the announcement, Cronje had deactivated his Twitter account and updated his LinkedIn profile to reflect his new circumstances.
Cronje was a technical adviser to the Fantom Foundation and the founder of Yearn Finance, a DeFi yield optimization platform that had a peak market cap of more than US$3 billion last May. According to Nell, Cronje's exit will shut down some 25 decentralized apps and services.
Yearn Finance and the Fantom Foundation both announced that Cronje and Nell's exit would have little impact on the daily operation or development of their platforms, because Cronje's departure would affect only the front-end user interfaces of the projects.
The price of YFI, the governance token of Yearn Finance, tumbled more than 13% last Sunday, and it remained 77.5% lower than its peak at press time. The total value locked (TVL) in Fantom's DeFi ecosystem plunged, and one of Cronje's projects, Solidly, has lost 63.8% of its TVL in the past seven days.
Neither Cronje nor Nell gave detailed reasons for stepping down.
Forkast.Insights | What does it mean?
Although the specific reasons for Cronje's departure from the DeFi industry remain shrouded in secrecy, the reaction to the move by such a well-known figure has been very public. This isn't surprising.
The cult of personality is nothing new in business. The personal escapades of Tesla founder Elon Musk, for instance, and the Twitter account he uses to publicize them, have been both a boon and burden to his businesses. More recently, Charles Hoskinson, the founder of Cardano, has experienced similar issues.
What is surprising is how little the teams working on Cronje's projects knew about his pending departure and how absent Cronje appears to have been from their day-to-day operations.
YFI, one of the key projects associated with Cronje, had had no contact with its founder for more than a year, according to one of its developers. Others have pointed to how little power Cronje actually had over the projects, as most of them run on a decentralized basis, giving one person little power to pull the plug. His departure is seen as more symbolic than practical.
Whatever the motives behind his move, they appear to have been poorly communicated, with supporters likening it to "rug pulling."
Cronje has gone quiet over what happens next. But if history is any guide, he may well be back.
---
3. Clampdown coming?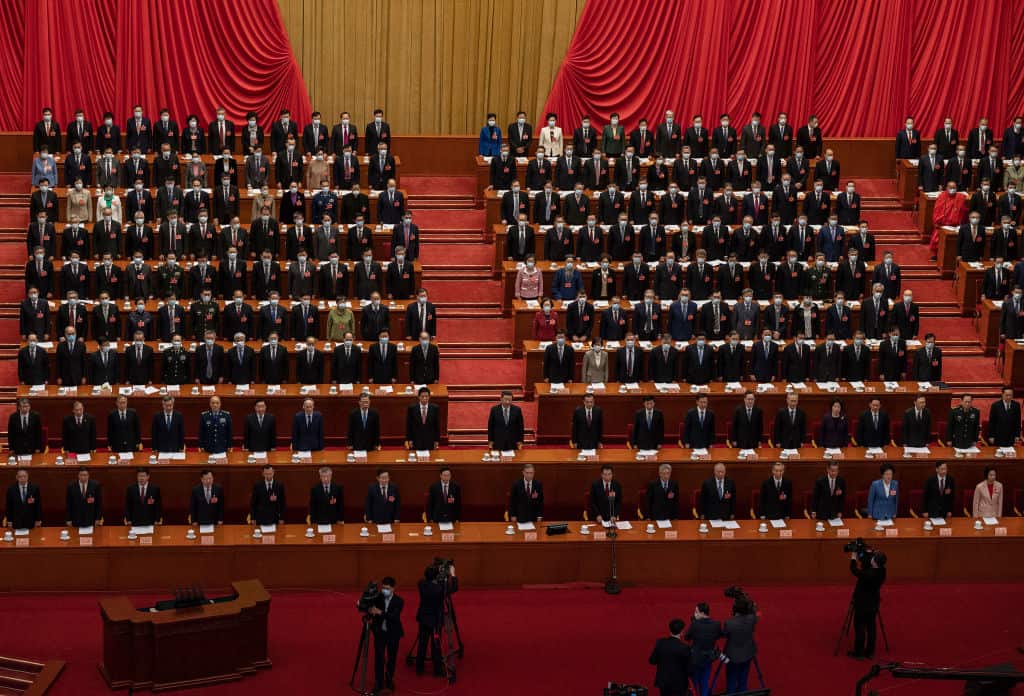 China has hinted at an upcoming crackdown on illegal fundraising and money laundering under the cover of metaverse and non-fungible token (NFT) projects in a new government report, according to a senior figure at the country's top prosecution authority.
The Supreme People's Procuratorate's director of financial and economic crime, Zheng Xinjian, proposed judicial interpretations to tackle the growth of illegal fundraising schemes using the terms "metaverse," "NFTs" and "cryptocurrency" to lure investors.
In February, a judicial interpretation linked cryptocurrencies to illegal fundraising schemes, and those found to be involved in it could face a prison sentence of over 10 years for those found to be involved in it.
However, China has not slammed the door on the metaverse. Rather, the nation's top political consultants and lawmakers considered the technology on a national level during the country's recent "Two Sessions" meetings. Two Sessions refers to the week-long annual gatherings of the National People's Congress (NPC) — China's rubber-stamp parliament — and Chinese People's Political Consultative Conference (CPPCC), a Communist Party-run political body.
Zhang Ying, a member of CPPCC, said China's metaverse sector was focused too much on entertainment, that it lagged behind in terms of key technologies, and that it was in "desperate" need of regulation, citing investor speculation.
Kong Falong, a deputy to the NPC, told local media that he suggested building a national research institution in the metaverse and pouring in more investment to support talent and metaverse technology development.
Forkast.Insights | What does it mean?
For many, the metaverse has become a new Wild West for creative industries, but as Chinese delegates to the nation's most important political gatherings put it up for discussion, regulation may be soon introduced to rein it in.
Judging from what the NPC deputies have said, China is taking its typical regulatory approach to a new industry: the Communist Party wants to encourage innovation while retaining a tight grip on the industry's development. Speculation, unsurprisingly, is a big concern.
Tencent founder and chief executive Pony Ma, who is also a deputy to the NPC, even said during the Two Sessions that the rise of metaverses, NFTs and Web 3.0 had led to speculation, adding to potential news risks in the fields of finance, technology and social governance. Tencent itself has been a longtime target of Chinese authorities amid a series of antitrust crackdowns.
Although China's central government remains suspicious of such new technologies, some local governments are eyeing opportunities. District governments in Shanghai and Beijing are offering subsidies to lure metaverse companies to their industrial clusters.
All of this means the metaverse community and investors in the space can expect more regulation designed to mitigate risks and curb speculation alongside measures to accelerate metaverse development.
The metaverse is still in its infancy, but it's clearly already on the Chinese government's radar. When Web 2.0 took off in China, the country's authorities turned a blind eye to many pressing issues, reining it in only in recent years as certain tech giants grew too big for their liking. It appears they are taking fewer chances when it comes to this outgrowth of Web 3.0.