Ripple (XRPJPY) is edging higher again as it appears to be readying to play catch up to Bitcoin (BTCUSD) which has outperformed XRPJPY in recent months. XRPJPY will be less bogged down this week by the somewhat overbought conditions slowing BTCUSD's torrid advance, and has stronger momentum heading into this week. With massive gains on Bitcoin (BTCUSD) and Ethereum (ETHUSD) these last few months, a rotation will continue into other top coins that have yet to see an explosion upwards, with XRPJPY a likely beneficiary from a rising tide lifting all boats. Significantly, XRPJPY has comfortably consolidated above descending triangle resistance (on the daily chart), and appears readying to resume its rally higher.
Industry Fundamentals
Facebook is accelerating its discussions with regulators, the largest US crypto exchanges, and some of the world's largest marketmakers – Jump and DRW – as it looks to raising USD 1B for its stablecoin "Globalcoin" project. Fidelity's institutional crypto trading offering is expected to be live in the next few weeks, with retail brokerage giants Etrade and TD Ameritrade also preparing to launch trading in a few top coins. The market is increasingly shrugging off the fears around Bitfinex covering up losses with funds earmarked for backing Tether (USDT), especially as it has apparently already received commitments for USD 1B in its current raise to offset funds frozen by US, Polish and Portuguese authorities. With liquidity on USDT significantly higher than newer, competing USD-backed, audited stable coins due not in small part to USDT enjoying first mover advantage and the network effects from having the longest established history, the market appears to be largely sticking with using USDT which is listed on more crypto exchanges and offers superior liquidity. Longer term industry bulls are increasingly buying on dips as the sector overall gains interest from IBM's use of Stellar Lumens and a USD stablecoin as part of the World Wire blockchain network for regulated financial institutions (announced in March). Ongoing anticipation is building for the coins being developed by leading messenger apps (i.e. Facebook/Whatsapp/Instagram, Line, Kakao) and banks (i.e. JP Morgan, Mizuho, Bank of Tokyo-Mitsubishi UFJ). The launch of BAKKT has been delayed multiple times with no announced target go live date. A race continues to launch STO exchanges and consultancies ahead of increasingly regulatory clarity on STOs.
Ripple Fundamentals
XRPUSD and XRPJPY bulls should balance any enthusiasm with the ongoing and legitimate criticisms against Ripple hyping its customer list (as many of the 200 plus financial institutions supposedly testing Ripple products are yet to be clients, and are generally not trialing xRapid – the product that makes use of XRP). The financial institutions already using xCurrent – the Ripple product that does not make use of XRP – have the option to upgrade the software so that XRP can be used.  With the technology to use XRP available to those xCurrent users who upgrade their software, the only remaining hurdle for most will be the regulatory green light. Ripple holding 60 billion XRP will also continue weighing on the price as the company sells into rallies, as will any legal action against Ripple for being deemed to having issued a security (i.e. XRP) without meeting appropriate regulatory requirements and increasing adoption for stable coins (for payment/remittance functions) which have much lower volatility than XRP.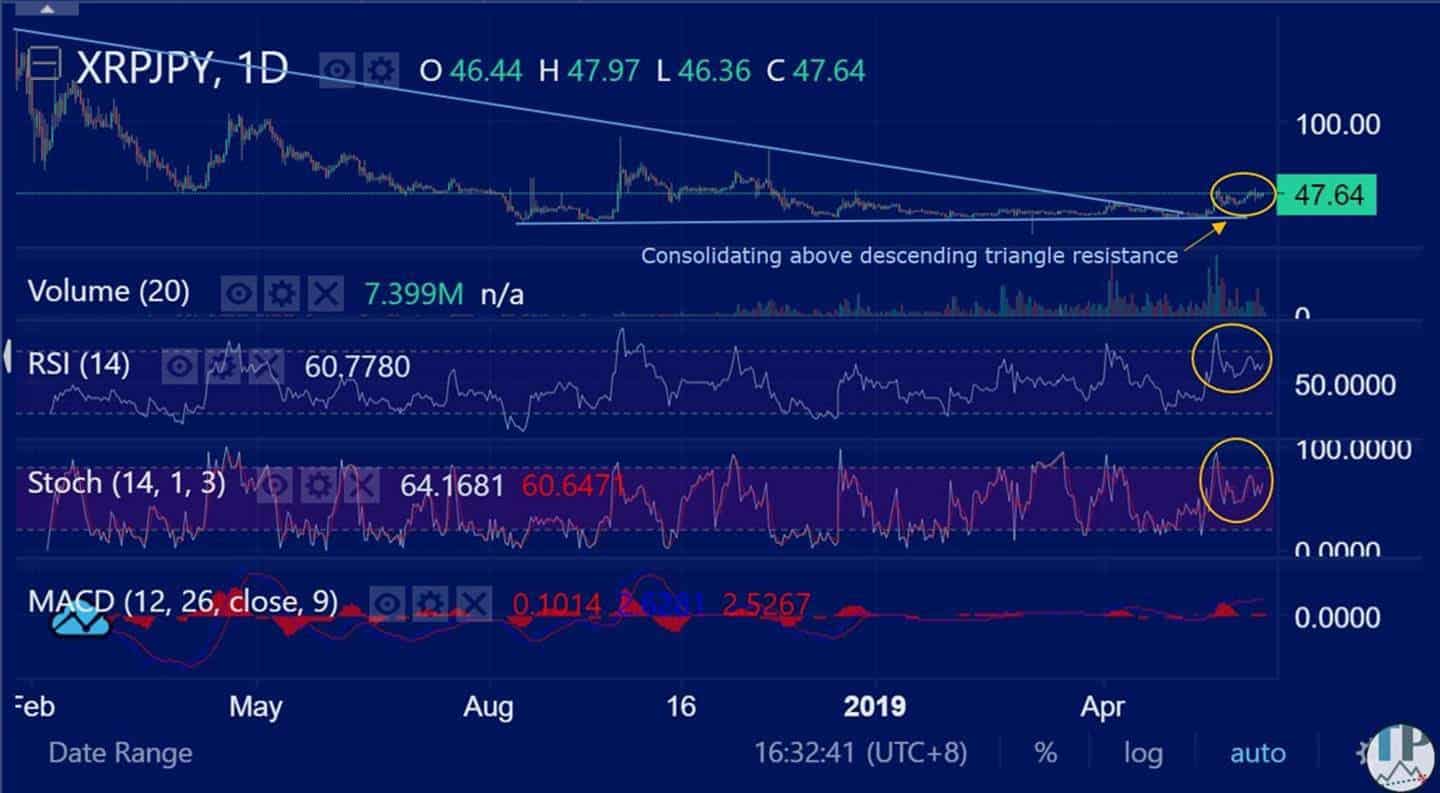 Check out more about today's fundamental analysis recap on the crypto industry, as well as technical and fundamental analysis on Ethereum and Bitcoin here