In this issue
Paypal launches stablecoin: A watershed moment for crypto?
NFTs: Balancing NFTs and traditional gaming
Huobi's woes: Investigations, market talk of insolvency
1. Efficient coexistence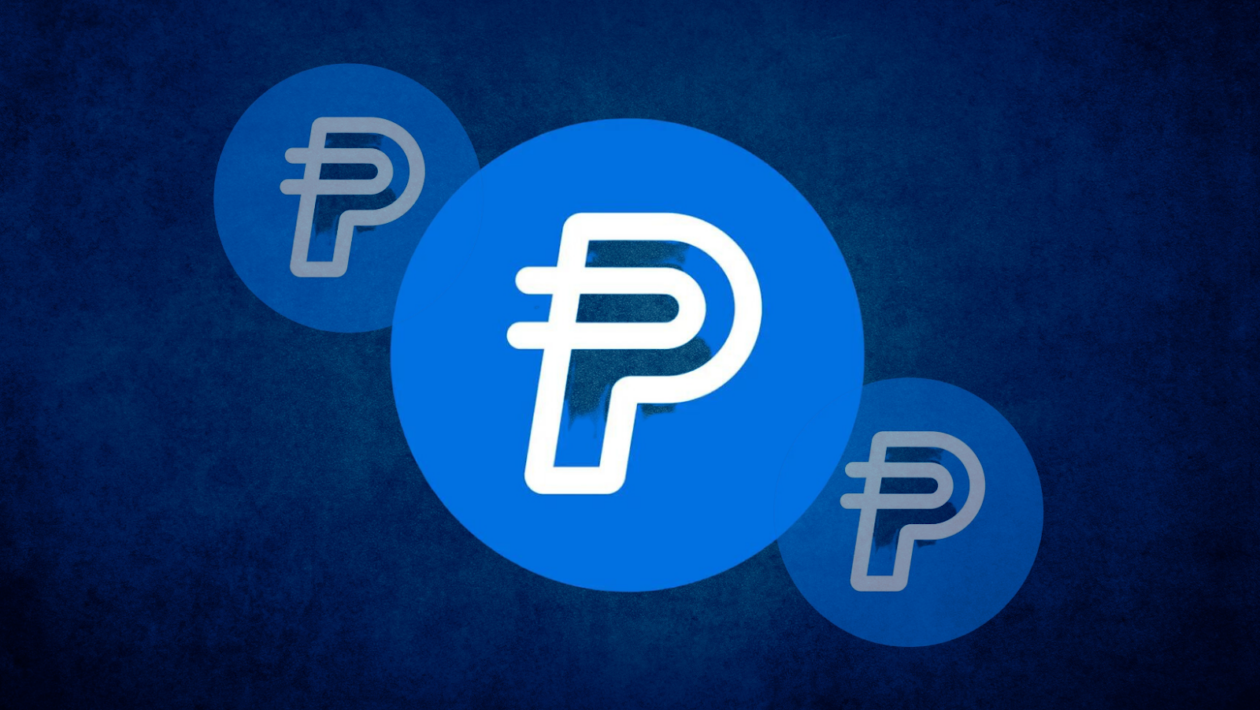 California-based online payments giant PayPal on Monday launched an Ethereum blockchain-based stablecoin pegged to the U.S. dollar. PayPal, which reported US$7.3 billion in second-quarter revenue, said its fully-backed, regulated stablecoin can bridge the gap between fiat currencies and the blockchain for consumers, merchants and developers.
"Considering PayPal's role as one of the biggest market giants in the digital payment ecosystem, the stablecoin launch is a watershed moment in the history of the crypto ecosystem," Alex Vasiliev, co-founder and chief commercial officer at U.K.-based fintech firm Mercuryo, said in an emailed comment. He added that the launch of PayPal USD is "a testament to the fact that both crypto and the TradFi ecosystem can indeed co-exist efficiently."
The new stablecoin, PayPal USD (PYUSD), is backed by U.S. dollar deposits, short-term U.S. Treasuries and similar cash equivalents. PayPal will roll out the token in the coming weeks and make it available on Venmo, a peer-to-peer payment application owned by PayPal, at an unspecified later date.
PYUSD users will be able to transfer the stablecoin to compatible external wallets, and use the token for person-to-person transactions, funding purchases at checkouts and buying foreign currencies. Also, any cryptocurrencies supported by PayPal can be converted to and from PYUSD.
PYUSD is issued by Paxos Trust Company, the U.S.-based issuer of Binance's BUSD stablecoin. Paypal confirmed it was considering a stablecoin issuance as early as January 2022, but halted the project in February this year amid increased scrutiny from U.S. regulators toward stablecoins — including an order for Paxos to stop minting BUSD.
"We are interested in cryptocurrencies because we do believe that they have the ability to transform the payment ecosystem," Jose Fernandez da Ponte, the general manager for blockchain and digital currencies at PayPal, told Bloomberg on Wednesday. "In terms of the cost of transactions, in terms of the settlement time, in terms of the programmability of the tokens, you just can do things you couldn't do with traditional payment."
---
2. Game on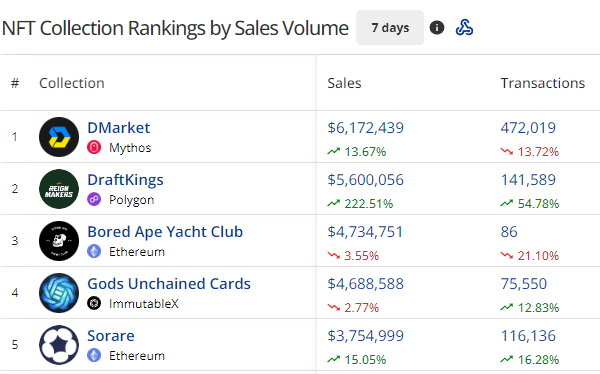 The popularity of games is surging in the non-fungible tokens market, with four of the top five NFT collections on CryptoSlam this week representing mainstream adoption of gaming NFTs.
---
3. Trouble ahead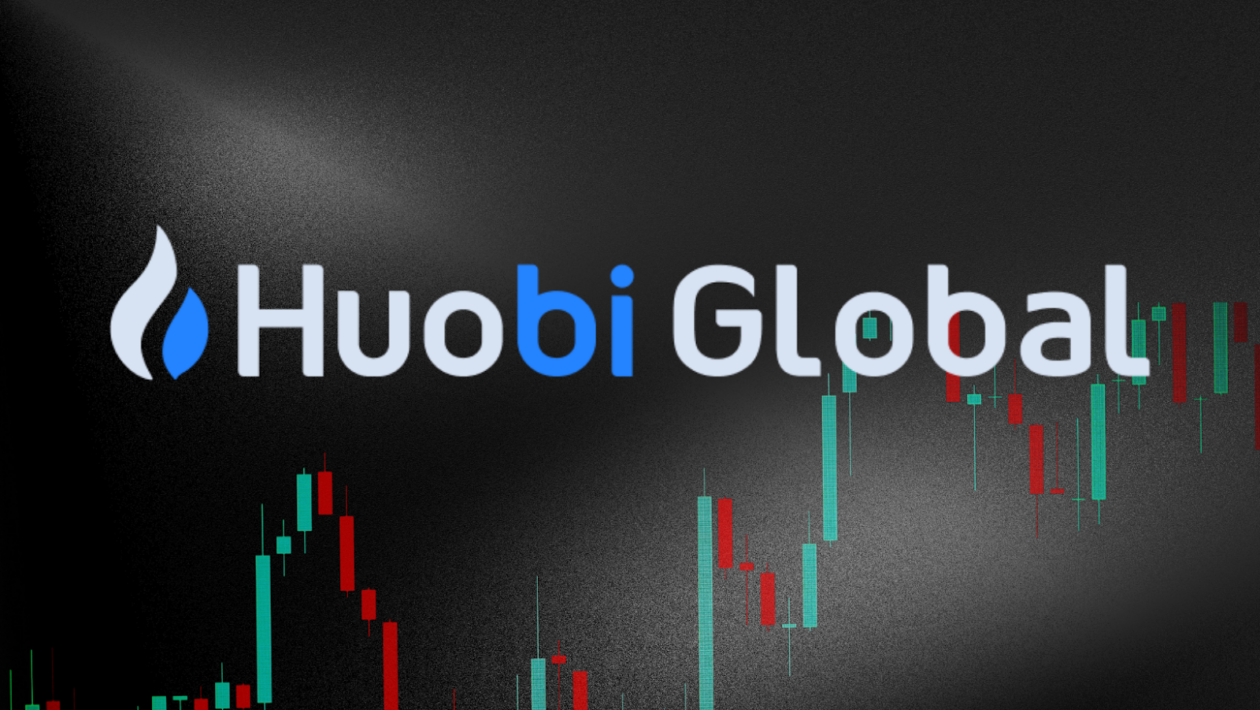 Huobi Global's stablecoin exchange balance declined by 51% in the past seven days, an outflow of over US$105 million, according to data from blockchain analytics firm Nansen, as the Seychelles-based crypto exchange faces market talk of insolvency and investigations of its executives by Chinese police.
Crypto analyst Adam Cochran highlighted Sunday a potential insolvency issue in Huobi, and said Huobi advisor and stakeholder Justin Sun — who is also the founder of the Tron blockchain — had used Huobi "as a personal piggy bank to earn from user deposits."
Cochran's insolvency allegation is based on stUSDT, an investment product launched by Tron, which claims to be backed by government bonds and allows investors to stake their USDTs to earn yields. However, on-chain data showed 98% of the staked USDTs were directly held by addresses related to Sun or Huobi, with a significant proportion sent into Sun's other decentralized finance positions, according to Cochran.
Although Huobi's "Merkle Tree Audit" showed on July 1 that Huobi users held $630 million of USDT and the platform had a USDT balance of $631 million, the audit stopped updating last month and DefiLlama data showed the exchange only held a combined USDT and USDC balance of around US$93 million when Cochran posted his tweets over the weekend. This could put the exchange at risk of failing to honor customers' withdrawal requests.
Adding to Huobi's headache, Hong Kong online media outlet Techub News reported Saturday that several of Huobi's executives were detained by the Chinese police and were under investigation, citing unnamed sources. Cochran also pointed to the news as a sign of Huobi's potential insolvency.
Huobi said in a Monday blog that "the Huobi platform is operating as usual," but did not mention the alleged insolvency or investigation.
On Tuesday, an address related to Sun transferred 200 million USDT to Huobi, according to crypto data tracker PeckShield Alert, which boosted the exchange's USDT balance to 273.54 million. Huobi later received a single inflow of 5,000 ETH (over US$9.16 million) from another address linked to Sun. However, a Huobi spokesperson has denied Sun owned the above addresses.