Huge supply, high prices, similar products, little innovation, and a straight-up lack of liquidity. You could pick any of the above as reasons for the continued struggles of the non-fungible token (NFT) market. In the past, traders have typically not let these stop them from buying NFTs, but now, one in particular has become an issue. Liquidity is the elephant in the room and while there are plenty of people holding Ether in their wallets, they seem to have tightened their belts this year.
Let's start by looking at how liquidity has affected this week's global trading numbers compared to last week.

Measuring liquidity is tricky, but there are some ways to gain insight into traders' holdings. Glassnode data shows the number of Ethereum wallets holding 1 Ether or more, and from that we see the number has remained nearly stagnant in 2023, following two years of "up only."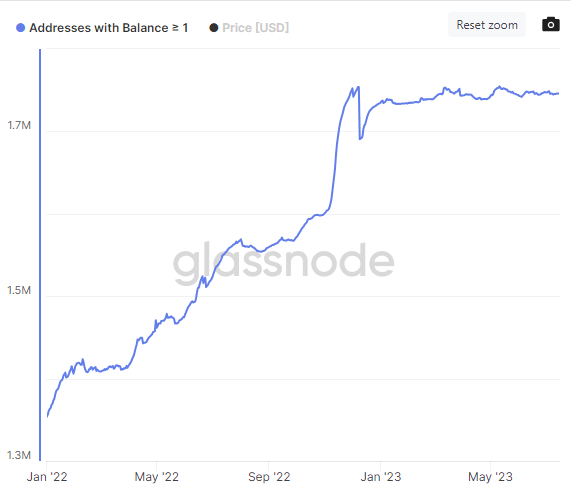 If you didn't have more than 1 ETH before this year, you're probably not going to be holding it now, and if Ethereum holdings aren't growing that could be a sign that NFTs aren't selling. Obviously not everyone holding Ether is trading NFTs, but there's certainly a correlation here.
At a glance, we can also see that the Ethereum blockchain's utilization for NFT primary sales has fallen to 2021 levels. This is just another indicator of the NFT market losing its appeal as traders fail to find profits and are no longer willing to support new mints.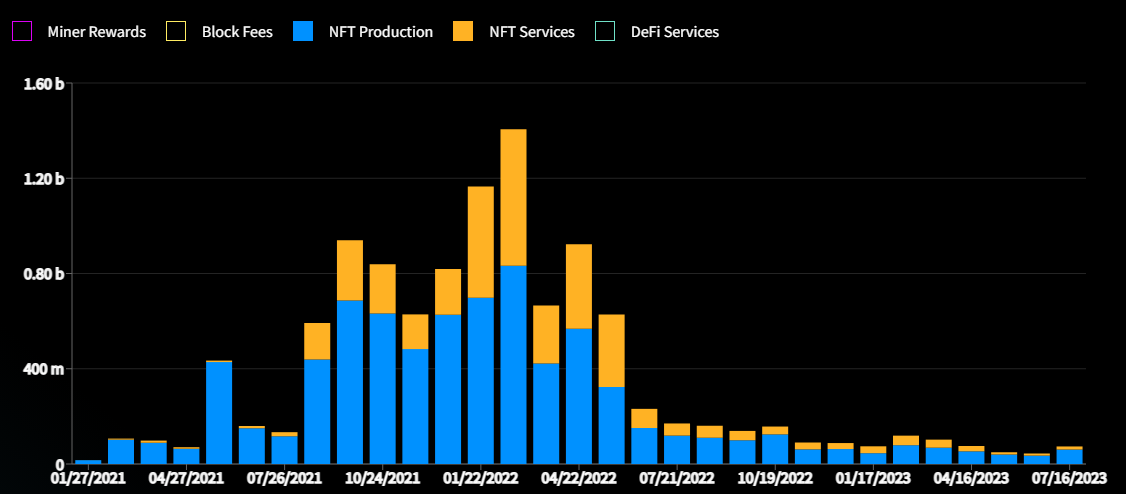 In the NFT market, transactions are declining and buyers are drying up, highlighted this past Sunday with just 194,689 total global NFT transactions. This is the lowest single day of global NFT trading volume since December 24, 2022, when we saw 156,344 total global transactions.
Focusing on Ethereum trading we see 13,994 total transactions on Sunday, which is the lowest in almost two years. You have to look all the way back to July 24, 2021 to find a lower daily number when we saw 13,560 transactions.
Unique buyers still hasn't reached a yearly low point, but we have only dipped below 10,000 unique buyers a few times this year. July 2021 is the last period of time with sustained buyers around that level, and that's exactly what I'm expecting to see over the next few months.
August through December is typically the slowest part of the year for NFT sales, with trading action slowing down the further we get in the calendar year. With the market about to enter that period again, it's time to brace for potentially a very rough time in NFTs.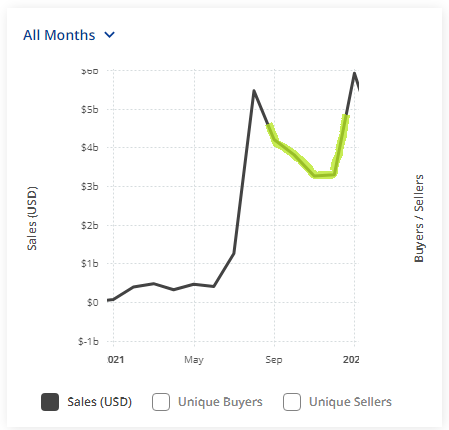 None of this is concerning for collectors and long term holders. NFT buyers are still here and watching, and are probably smarter than given credit for. I suspect they're on the sidelines, holding their ETH tightly waiting for a sign that it's time to buy again. It probably won't be this year, and maybe not even next, but watch the crypto markets. That's where we'll see a catalyst for mass adoption to crypto, and after that it will be time for these buyers to come back to NFTs.
Let's take a look at what's moving the charts during this slow time for NFTs.
Peep the charts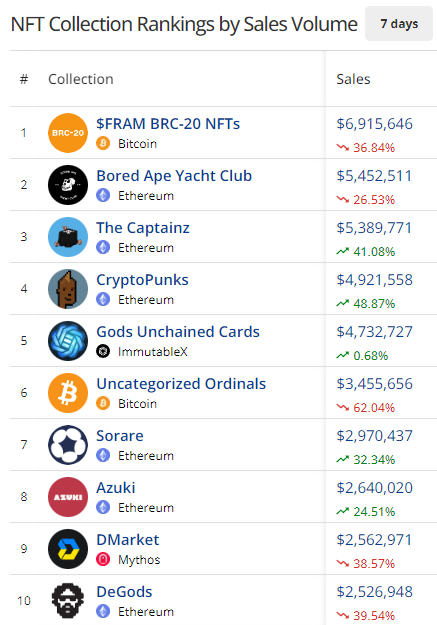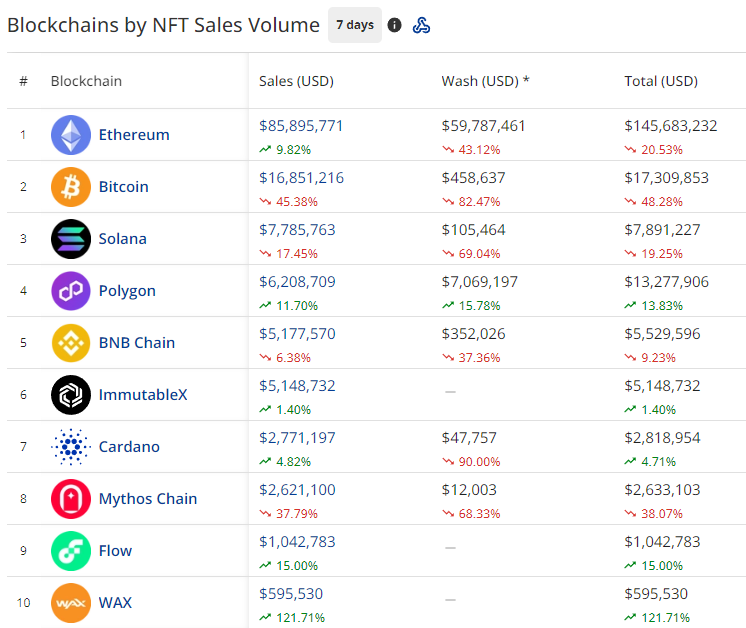 Noteworthy Happenings