This moment we are experiencing in our collective humanity is quite unprecedented. One thing that has become abundantly clear is how quickly grassroots and open-source solutions are being developed to meet needs. For those of us who have been in the blockchain space for some time now, one can't help but notice similar patterns and behaviors that have been exhibited and driven by this community from the very first murmurings in 2008/2009, such as self-organizing communities and grassroots initiatives that could alternatively be described as decentralized.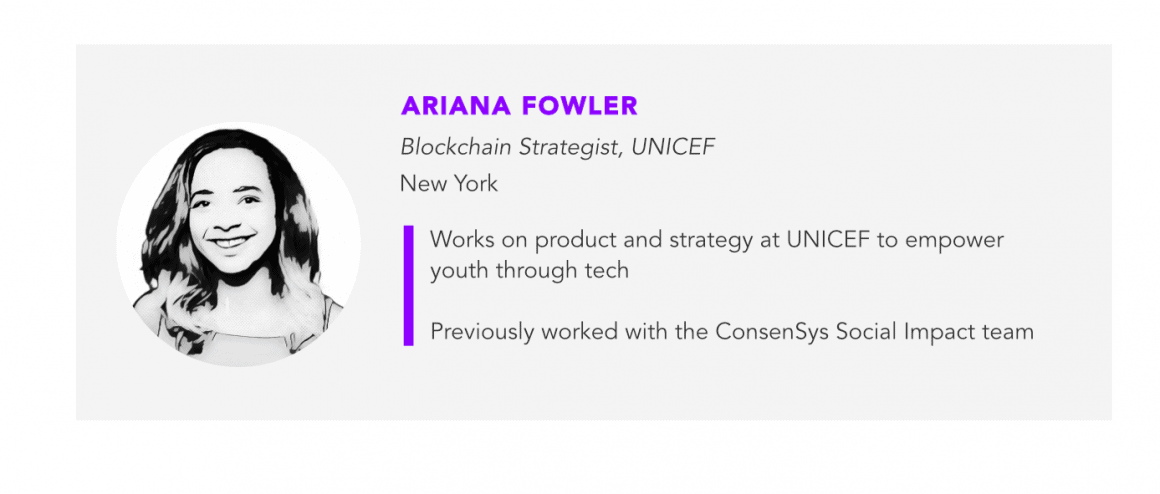 Decentralization is happening around the world without people putting a name to it. This natural and spontaneous reaction to the current global crisis is powerful and moving, and it is exciting to see blockchain initiatives, such as hackathons and fundraising efforts through groups like Gitcoin and The Global Hack, popping up in attempts to provide solutions.
There are a few lessons that are particularly pressing right now. Covid-19 has shed light on many of our existing societal operating systems and structures. For example, we are seeing weaknesses in our healthcare systems and a lack of resilience in our economies, along with the vast interconnectedness of our global society. While blockchain advocates are working to address some of these issues, there are things we can learn to better adapt our work.
First things first
One of the first orders given by many government and organizational leaders was to stay at home. "Work from home!" they proclaimed. For many, this simply isn't feasible. It doesn't take a rocket scientist to identify the privilege in being a knowledge worker. As knowledge workers move online, service workers and others are losing their jobs, widening what was an already wide socio-economic divide. As an industry, we must be empathetic to this and not overlook it in an attempt to further our own idea of the future. If we lack this empathy and acknowledgement of the present difficult reality for millions, if not billions, we as an industry risk seeming insensitive, irrelevant and, ultimately, we turn away potential participants in this exciting experiment of a more democratic future.
We need to bring people online
Before we can talk about a decentralized revolution, there are some fundamental steps that need to be taken, such as getting people access to the internet. To give an example of the weight of this issue, a 2019 Federal Communications Commission report found that nearly 20 million people in the United States lack access to high-speed internet. The International Telecommunication Union (ITU), the UN agency working to increase access to the internet, estimated that at the end of 2019, only 53.6% of the global population uses the internet.
For those who work in the "blockchain for impact" space, the sentiment of increasing access to the internet may feel redundant or outdated. But as we are seeing globally, a shift to a digital-first society is not possible when vast majorities of a population are disconnected. How can we then expect the same global populations, who could be thought of as potential "users," to access blockchain-based applications? For example, how could people use a decentralized voting tool in an election or be able to harness the power of cryptocurrency when they cannot even access an exchange or off-ramp provider?
It is exciting to see service providers, such as Charter and Comcast — both of which are U.S.-based — step up to fill the gaps, offering free or discounted internet service for households with school-aged children to continue their studies. But these are temporary solutions, and we must find longer-term answers to bridge the digital divide. Toward that end, my team at UNICEF Innovation has been working on bridging the digital divide globally via GIGA, an initiative launched last year alongside ITU, to bring the internet to every school.
We need tools that are user-driven
The most successful Covid responses have been on the ground and led by people on the frontlines. For example, Facebook groups have launched around data-sharing, 3D printing initiatives and even basic two-sided marketplaces to meet medical supply needs. This observation and design principle of meeting clearly defined and real, observable needs is key to developing relevant and useful blockchain applications, as well as really any other product or program.
Sure, novelty can be fun and creative, but if a tool is not user-driven and is not meeting a validated need, how will it succeed? In my own neighborhood in New York, needs are being defined by community groups and met by individuals who have capacity. For example, I am part of a grassroots volunteer group in which an elderly or immuno-compromised individual can post that they need groceries, and a volunteer from the same community can offer to complete the task. This is decentralization at its finest — but the key here is that an articulated need is being met.
We need to cooperate
For those who have worked in the blockchain space for some time now — how many blockchain projects have failed due to ego and lack of cooperation or compromise? Think of consortium models in which participating companies failed to agree upon the governing structure, stalling progress. In the organizations and countries with the strongest Covid response, cooperation is key. Sure, some initiatives are top-down, but take a look at the grassroots initiatives popping up around the globe.
See related article: Harnessing Blockchain's Potential to Eradicate Modern Slavery
Facebook groups led by passionate individuals with members eager to offer what they can. Open-source Google documents where people are both contributing and benefiting. We are better together and blockchain is no different. If parties can't cooperate to even set up fundamental infrastructure or guidelines for a platform, how can it grow and scale and be adopted?
We need alternate systems
Those who are advocates of local and/or community currencies have been discussing this for years, and we have a prime opportunity to act upon it. As the economy is destabilizing, with organizations closing, people losing income, trade slowing and more, value systems that operate outside of traditional fiat systems show promise. This in no way is denying the reality of operating within a fiat system — alternative currencies cannot pay the rent or student loans, but perhaps we can envision alternatives that complement the broader system. Beyond the obvious "crypto as an alternative," local/community currencies allow localized groups to identify what is most valuable to them.
The BerkShares in the U.S. and Sarafu in Kenya are two examples of community currencies actively in use that we can learn from. The BerkShares are a local currency designed to stimulate and retain business within the Berkshires region of Massachusetts. Individuals can exchange their fiat for BerkShares and then purchase goods and services from participating vendors using the BerkShares. This then incentivizes business owners to purchase their goods and services in the local currency, keeping the flow within the region instead of outsourcing capital.
Sarafu credit, started by Grassroots Economics, follows a similar model, yet began from a place of severe scarcity. For those living in slums who may be locked out of traditional economic structures, a system was needed to harness value and allow people to create and collect value for themselves. Using alternative currencies, businesses can provide and customers can support, ultimately offering both parties a way of earning a living.
It is exciting to see what innovations blossom from this period of pressure, and it's my hope that we as an industry can both contribute to and learn from all that is happening around us. During this time, we have all been affected. We all have become users of systems and tools and from this vantage point, we have the opportunity to tap into that empathy and design better products for our intended audiences.
By taking the time to listen to others and become familiar with problems and the constraints in which they function, perhaps we can design more meaningful solutions. No matter what your political party or ideology with regards to private versus public, our innate desire to both consume and produce means that surviving this time — and perhaps thriving in a new reality — is dependent upon our willingness to support each other.
The views and opinions expressed in this article are those of the author and do not necessarily reflect the official policy or position of UNICEF, the United Nations agency for children.