Cryptocurrency investor Neel Kukreti reckons he got lucky.
Like thousands of other investors, the 24-year-old had crypto sitting in India's WazirX exchange when local authorities on Aug. 5 froze US$8 million in the platform's funds, alleging violation of foreign exchange laws.
Then matters got more complicated when Binance, the world's biggest cryptocurrency exchange, said its reported acquisition of WazirX in 2019 never went through, kicking off a wave of accusations and denials between the two exchanges.
Kukreti, a YouTuber who posts crypto educational videos, said he joined other investors in moving his crypto to Binance – in his case 30,000 Indian rupees (US$400) – for safety's sake.
"I have moved my crypto assets to Binance from WazirX, because I don't know if WazirX may shut down or what is the future of the exchange," Kukreti told Forkast.
Kukreti said he made the move before Binance said it will shut down its off-chain fund transfer channel with WazirX from Aug. 11.
In a statement, Binance said it made the decision following the government allegations against the operator of WazirX, Zanmai Labs Pvt Ltd., adding that the standard withdrawal and deposit process between Binance and WazirX will remain.
"Binance will support Indian regulators in the ongoing matters concerning WazirX," it said in the statement. "Binance believes in keeping an open dialogue with regulators, policymakers and the law enforcement community as we collectively seek to establish a global regulatory framework for the industry."
Another partner?
WazirX, one of India's largest cryptocurrency exchanges by trading volume, has pushed back with reassurances to those using its platform and also a warning about complying with India's tax laws.
"We request the users not to panic and take the right decision. Your funds are safe with us," WazirX said on Twitter on Aug. 9.
"In light of recent developments, we have noticed that users are opting to withdraw their funds to international exchanges. However, in the process, they may unknowingly be non-compliant" with Indian tax rules on crypto investments, WazirX, which reportedly has about 15 million users, warned traders on Twitter on Aug. 9.
Despite the clouds hanging over WazirX, trading volume on the exchange hasn't collapsed since local media reported India's economic crime unit, the Directorate of Enforcement, was investigating WazirX, followed by the Binance comments distancing itself from the exchange.
Trading volume had a spike then a drop on the Aug. 6-7 weekend — not an unusual pattern for WazirX — and has risen almost 4.6% in the last 24 hours to US$5.87 million, according to data from crypto index tracker Nomics.com. Volume at its peer CoinDCX fell about 45% in the same period to US$2.50 million.
Pradeep Gooptu, a financial market commentator, said the trading may reflect possible new alliances in the works behind the scenes following the exit of Binance.
"Sometimes, the exit of one entity in an uncomfortable environment creates opportunities that other players try to buy into, because it suits their different business model," Gooptu told Forkast.
Bickering with Binance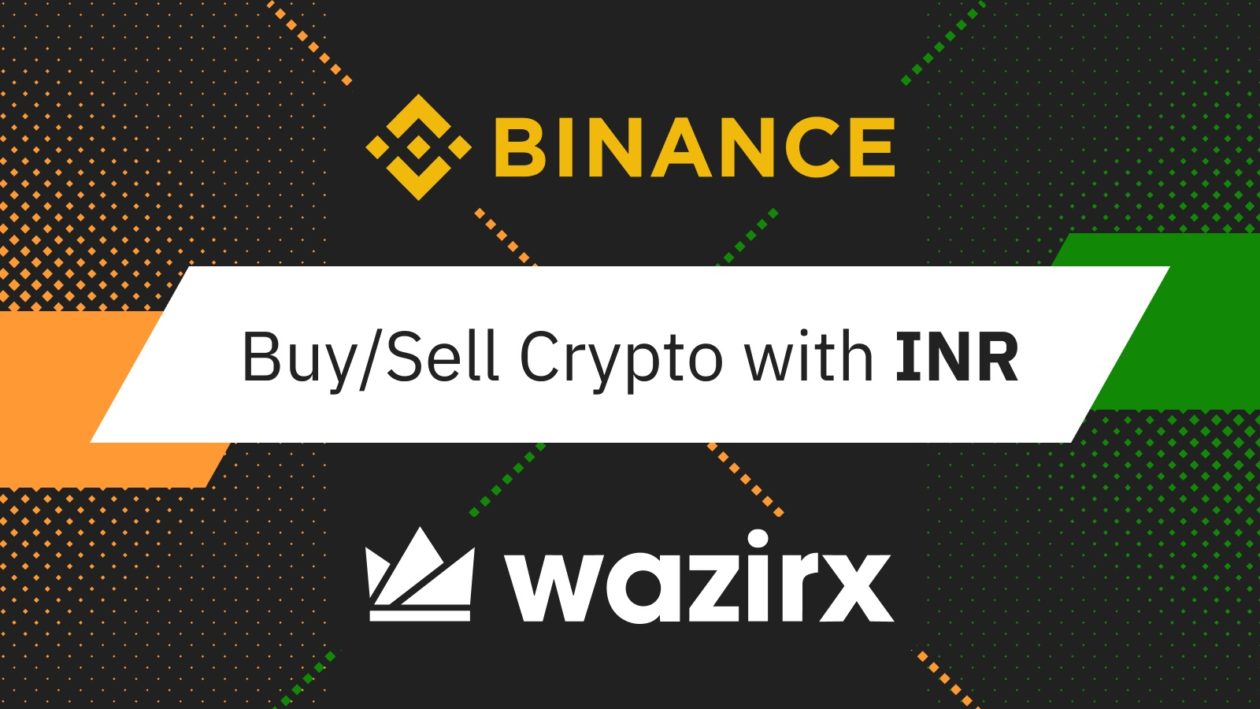 On Aug. 8, Patrick Hillmann, the chief communications officer of Binance, told India's CNBC TV18 in an interview that the supposed acquisition of WazirX by Binance never took place.
He said that Binance only found out about the Directorate of Enforcement investigation through news reports, and that Binance will not engage with WazirX in the future.
Binance founder and Chief Executive Officer Changpeng Zhao waded in on Twitter on Aug. 6: "If you have funds on WazirX, you should transfer it to Binance. Simple as that," he said.
"We could disable WazirX wallets on a tech level, but we can't/won't do that," Zhao said, adding it would hurt users. Binance only provides wallet services for WazirX as a tech solution, Zhao said.
This still leaves questions about the blog post by Binance on Nov. 21, 2019, saying it had "acquired" WazirX.
"This transaction was never completed. Binance has never — at any point — owned any shares of Zanmai Labs, the entity operating WazirX," Zhao said on Twitter on Aug. 6.
WazirX founder Nischal Shetty disputes all that, saying in an interview with India news website Moneycontrol that he has legal documents to prove Binance controls all crypto-to-crypto trading as well as crypto deposits and withdrawals on the platform.
Shetty said that WazirX as a product and a brand was acquired by Binance in 2019 and has a license from Binance for processing rupee transactions.
As for the investigation by the Directorate of Enforcement, usually known as ED, the WazirX operator released a statement on Tuesday:
"ED appears to be investigating the transactions of certain users and Zanmai Labs has no affiliation to such users and is unaware about the purpose of their transactions," the company said. "For every transaction, we are able to produce the KYC (know-your-customer) details of the relevant user. We do not accept any cash transactions."
As for trader Kukreti, he said he doesn't have plans to move funds back. "I think Binance is more stable right now than WazirX."