In this issue
Cybersecurity: Time to ramp up
Facebook: Unfriended by Bitcoiners
Metaverses: Too big for Beijing?
---
1. Eyes on the wires
By the numbers: Joe Biden — 5,000% increase in Google search volume.
This month is Cybersecurity Awareness Month in the U.S., now in its 18th year and as much a manifestation of the need for digital vigilance as it ever was. In a statement released last Friday, President Joe Biden called for the public and private sectors to work together to continue raising awareness of cybersecurity issues.
Biden said the U.S. would convene a 30-country virtual meeting this month to try to ramp up global efforts to address an expanding range of cyber threats, with topics including the illicit use of cryptocurrencies, ransomware attacks and improvements to collaboration in law enforcement.
The announcement follows ongoing ransomware attacks, including on critical U.S. infrastructure such as Colonial Pipeline, a major fuel supplier shut down for days after it became the target of one such attack earlier this year.
On Friday, European Union law enforcement agency Europol announced the arrest of individuals who had allegedly carried out a series of "prolific" ransomware attacks against European and U.S. organizations since April 2020, believed to involve the extortion of at least 5 million euros (US$4.3 million) and as much as 70 million euros. European authorities seized US$375,000 in cash, two luxury vehicles and froze US$1.3 million in cryptocurrencies.
---
2. Bitcoiners light up as Facebook goes dark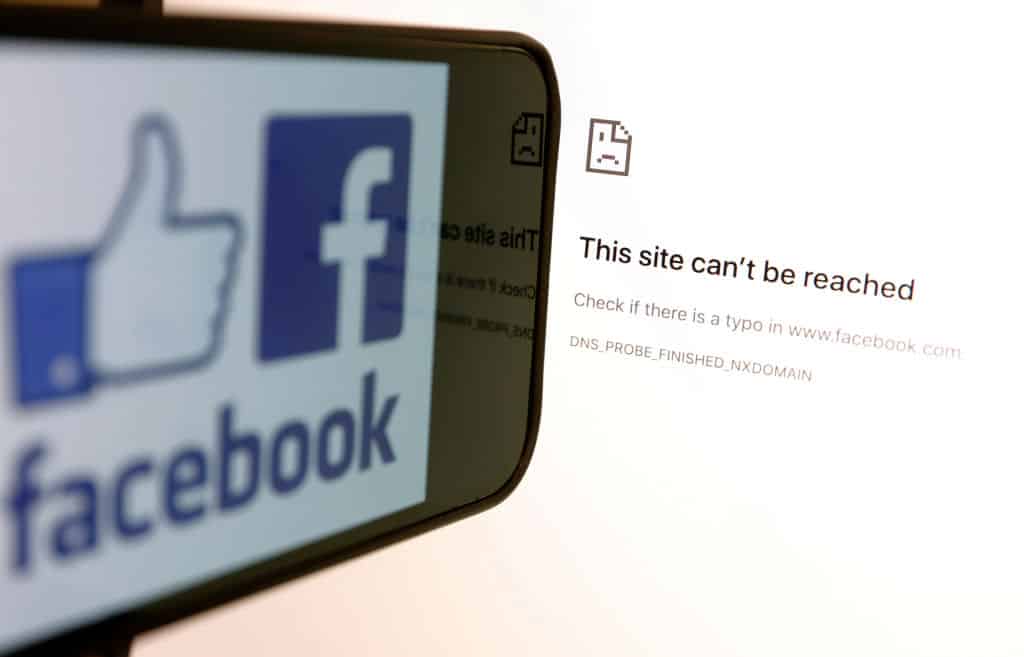 By the numbers: Delete Facebook — 5,000% increase in Google search volume.
Facebook — together with related services including Instagram, WhatsApp, Messenger and Oculus — went dark for several hours on Monday, prompting Bitcoin enthusiasts to pour scorn on what they described as the weaknesses of centralized platforms. The outage began at around 11:30 a.m. U.S. Eastern Time, and it was some six hours before the platforms began to return to life, just as a whistleblower was preparing to testify to the U.S. Congress about how Facebook knew that its Instagram platform was toxic to youth mental health. Facebook said no user data had been compromised across its platforms. The company said later on Monday that its engineers had determined that the problem had originated from a networking issue interrupting communications between data centers.
The six-hour shutdown was one of the longest outages in Facebook's history, affecting its 2.89 billion global users. The company's shares lost almost 5% of their value on the day.
A number of Bitcoin fans were quick to claim that the incident revealed the weakness of centralized platforms, to which the Bitcoin model was not subject, thanks to its decentralized nature. Bitcoin was trading at US$54,000 at press time.
---
3. Masters of the metaverse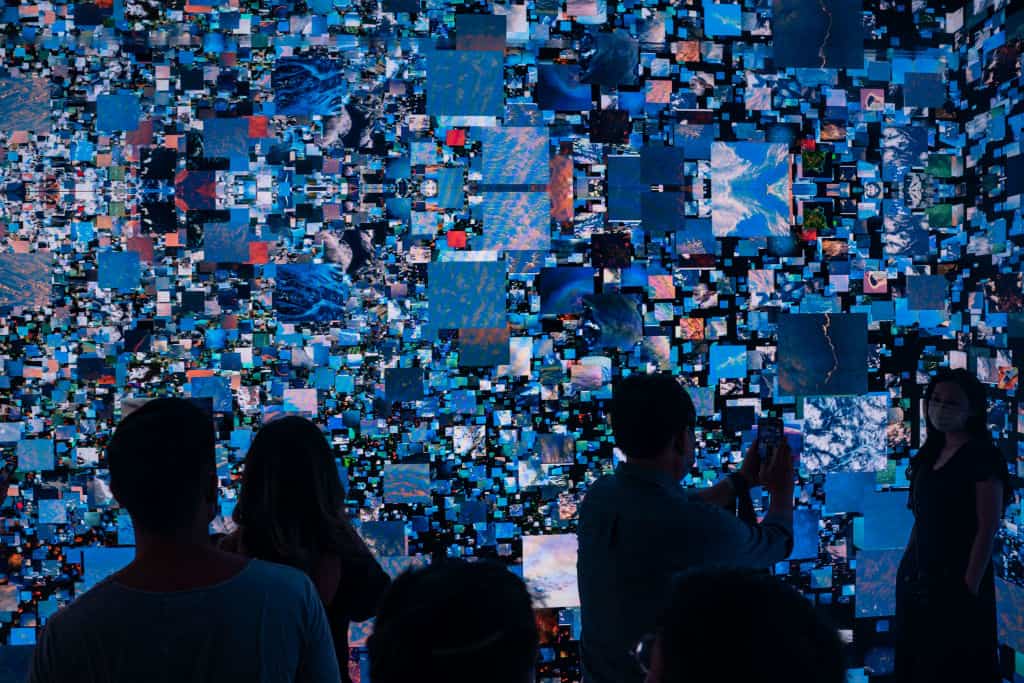 Datang Everbright City, a 2.1-km pedestrian mall in the Chinese city of Xi'an, on Sunday announced the launch of Datang Kaiyuan, a metaverse project based on the culture of the country's 1,000-year-old Tang Dynasty. Imitating Tang Dynasty architecture, the project aims to present ancient Xi'an in the virtual world using non-fungible token and metaverse elements. Metaverses have become increasingly popular in China.
The popularity of metaverses in China really took off in late August, when ByteDance, a Chinese internet technology company that developed TikTok, spent US$772 million to acquire virtual reality hardware maker Pico, which was seen as a step into the metaverse space.
Tencent, the owner of "super-app" WeChat and operator one of the world's largest video gaming businesses by revenue, has filed nearly 100 applications for trademarks containing the term "metaverse" in Chinese since early September. Trademarks include "QQ Metaverse" and "Kings Metaverse," corresponding to Tencent's most popular applications, QQ and Honor of Kings.
Alibaba followed Tencent's lead, and has applied for the trademarks "Ali Metaverse," "Taobao Metaverse" and "DingTalk Metaverse." Taobao is the flagship online marketplace of Alibaba, and DingTalk is an enterprise communication platform developed by the company.
Chinese online game developer ZQGame announced in early September that it would launch a metaverse game based on blockchain Master Winemaker in 2022. The company's shares surged 44% in two days following the news. Chinese news outlets including China Daily were quick to warn investors against "rising metaverse hype."