Privacy-focused cloud computing project Phala Network's "canary network" Khala this week won the fourth Kusama parachain slot auction with 132,280 Kusama (KSM) contributed by 2,759 addresses.
A canary network is an experimental environment for blockchain developers to build and test out their code as well as products and services.
Fast facts
Phala Network is designed to provide processing power to other blockchain applications while protecting the data layer, which enables applications such as privacy-protected DeFi trading positions and transaction history. It is also developing "Web3 analytics" or smart contracts for mass data analytics, with privacy as an alternative to Google Analytics.
Users from 159 countries visited its crowdloan page during the Kusama Parachain Slot auction period from June 11 to July 13. China was the top source country with 4,138 visitors, followed by Indonesia (1,446 visitors) and the United States (1,266 visitors), according to Phala Network.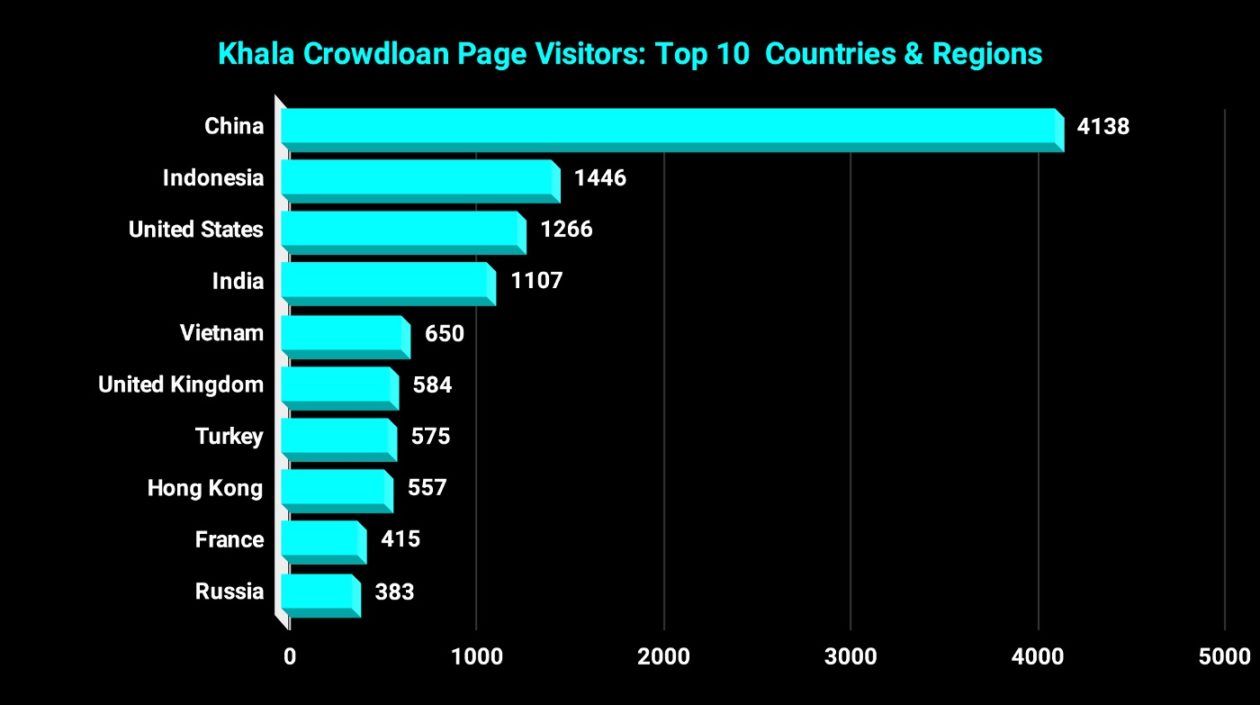 Polkadot has been especially popular in China, largely because of the star power of its founder Gavin Wood — who was a co-founder of Ethereum — and the Web3 Foundation's strong funding support for Polkadot projects in the country. Phala/Khala boasts an active Chinese community with over 8,000 people in its WeChat group, nearly 20,000 people subscribers to its WeChat blog and more than 2,000 people in its Telegram group, Phala Network told Forkast.News in an email.
With its win, Khala Network joins Acala's Narura Network, Moonbeam's Moonriver Network and Astar's (previously called Plasm) Shiden Network as a parachain on Polkadot's canary network Kusama. The fifth — and final — Kusama parachain slot based on the current auction schedule will be awarded later this month. All the KSM tokens contributed to the winners will be locked up for the duration of the lease, and the projects can renew their lease by winning another auction.