In this issue
TikTok challenge pumps up Dogecoin
Brock Pierce declares candidacy for U.S. President
CFTC seeks regulatory framework for crypto
Alibaba and Cosco in deal to develop blockchain for shipping and logistics
Fintech VC in the Middle East
From the Editor's Desk

Dear Reader,

In cryptocurrency, values can be divided down to eight decimal spaces. In this week's Current Forkast, we're talking third and fourth decimal spots for the popularly-labeled sh!tcoin. What started as a total joke, Dogecoin is becoming a dangerous joke. Not because the latest ruse is social media calls to pump and dump the coin to naive retail investors, but because it remains a poster child of why people don't want to take this space seriously. We also have another questionable presidential bid, by yet another colorful personality, this time in blockchain. It's easy to point to why this whole space feels questionable.

But that's only if you don't get past the headlines.

Our job at Forkast.News is to dive past the clickbait and dig a little deeper — a journey we take every day of the week and aggregate here in this weekly newsletter. The rest of what we're paying attention to this week reflects the real movement in the blockchain industry space. CFTC in the U.S. wants to enact more crypto regulations. And that's good news. Transparency, accountability, rule of law. These are tenets of a social contract that works. Both in government and in industry. Without guidance from one, it's hard to have faith in the other, and vice versa.

Until the next time,

Angie Lau,
Founder and Editor-in-Chief
---
1. Dogecoin surges on TikTok hot air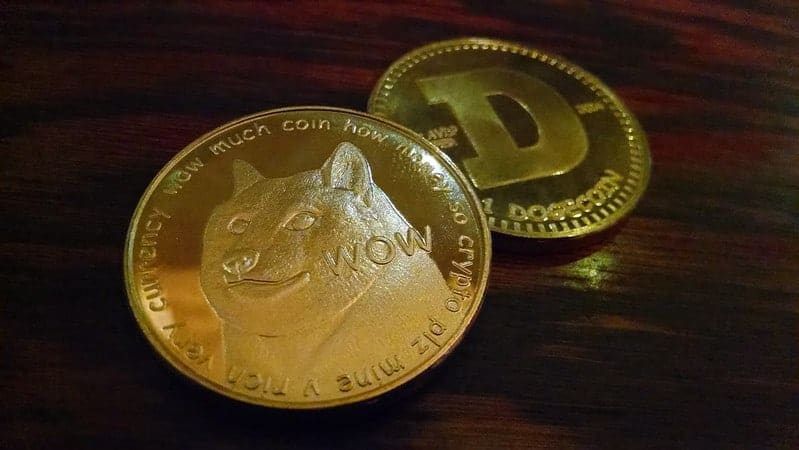 By the numbers: Dogecoin — 5,000% increase in Google search volume.
The parody coin, which was created as a joke in 2013, had a price surge of over 100% this week, peaking at US$ 0.0054. The surge in price, spurred by a viral TikTok challenge initiated by user @jamezg97: "Invest just 25 dollars. Once the stock hits 1 dollar, you have 10 grand." The video now has over 1.1 million views, driving #Dogecoin as the number 1 trend on Twitter. Dogecoin price continues to fluctuate in hopes of one day reaching US$ 1.
@dogecoin: Be mindful of the intentions people have when they direct you to buy things. None of them are in the spot to be financially advising. Make choices right for you, do not ride other people's FOMO or manipulation. Stay safe. Be smart. #dogecoin
Although Douyin, China's version of TikTok, is as ubiquitous as its American counterpart, such memes were nowhere to be found on the platform.
Forkast.Insights | What does it mean?

Pump-and-dump schemes such as the above do nothing to mature the ecosystem. Nor will they get anyone materially richer. All they will do is invite more rants from crypto skeptics and haters, and get the likes of economist Nouriel Roubini (famous for predicting the 2008 housing bubble collapse, and his 2019 "Tangle in Taipei" — the spirited debate between the Nobel award-winner and BitMEX CEO Arthur Hayes) to yell "SHITCOIN!"

If a digital asset is to be considered a reputable store of value, it can't be susceptible to pump-and-dump schemes that massively inflate the value without a material gain in the usefulness of the coin. That's why there are "shitcoins" — useless tokens that are punted around for fun. If the value from one jumps from 0.2 cent to 1 cent, that would be a major gain, but good luck liquidating it. Bitcoin and Etherum's volumes mean that there are significant market forces betting against moves, and a sudden huge gain like DOGE's rise would simply not be possible. Stablecoins like Tether are essentially a corollary to this. By tying digital assets to real-world commodities, they aren't susceptible to TikTok memes to artificially inflate their value. This is why Tether has a market cap of $9 billion and DOGE does not.

In China, this campaign was met with skepticism and curiosity on Weibo. But on Douyin, there was nothing of the sort: Compared to its Western-facing counterpart TikTok, Douyin is tightly controlled with strong red lines regarding content deemed sensitive. Crypto trading is illegal in the country. To the extent it exists, it happens behind closed doors in private WeChat groups, or via cryptocurrency exchanges domiciled offshore.

Get-rich-quick schemes encompass the worst parts of the crypto ethos. It would be better if they went away, for good.
---
2. Out goes Kanye West, in steps Brock Pierce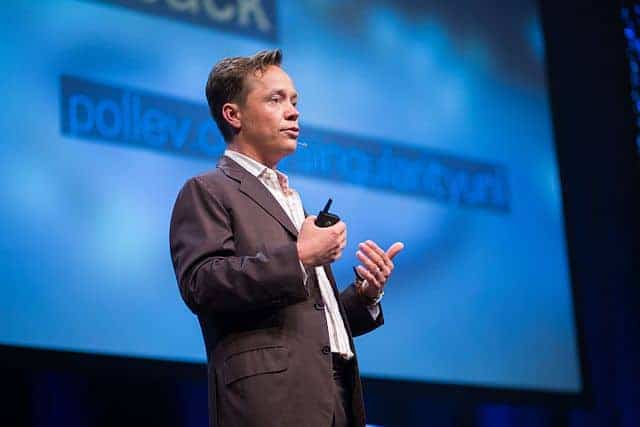 By the numbers: Brock Pierce — 5,000% increase in Google search volume.
Block.One and Tether stablecoin co-founder Brock Pierce has announced his bid for the United States presidency, filing as an independent candidate for the 2020 elections.
In an ongoing investigation by the New York Attorney General, Bitfinex is alleged to have used Tether's reserves to conceal up to US$ 850 million in funds that have been missing since 2018.
Last week, Bitfinex's appeal to dismiss the case was denied by a New York appeals court.
Forkast.Insights | What does it mean?

Brock Pierce's presidential bid is a publicity stunt that will surely raise public awareness of cryptocurrency and blockchain technology.

But is Pierce what the industry wants as its poster child? The allegations against Pierce by the NY Attorney General are fairly damning (but have yet to be proven in court). He also has a laundry list of settlements with the Securities and Exchange Commission, such as the $24 milion Block.one payout, for running an unregistered ICO. There are also nasty allegations (again, unproven in court, and some plaintiffs have recanted their testimony) from employees of Pierce's first company, bankrupt streaming service Digital Entertainment Network, that he provided them with drugs and pressured them for sex when they were boys. There's even a (tenuous) connection to Jeffrey Epstein — although some say this was limited to Pierce trying to evangelize the merits of crypto to a purported billionaire, the same thing he's done many times before to other moneyed men.

Pierce has already missed the deadline to get on the ballot for almost all states. Aside from Louisiana, which has a July 24 filing deadline, he missed the boat for most of the other states by more than three months.

In the end, this could only be a bid for attention. There's nothing illegal about publicity stunts like these, but if the industry wants serious advocates for blockchain and crypto in the halls of power, Peirce isn't the guy. It's former Coinbase lawyer Brian P. Brooks, now the acting Comptroller of the Currency for the U.S. Treasury, or Rep. Warren Davidson of Ohio, who sponsored the Token Taxonomy Act. Pierce will get some headlines and passing attention, but people like Brooks and Warren will be the ones making material, meaningful change for the industry.
---
3. CFTC wants more crypto regulations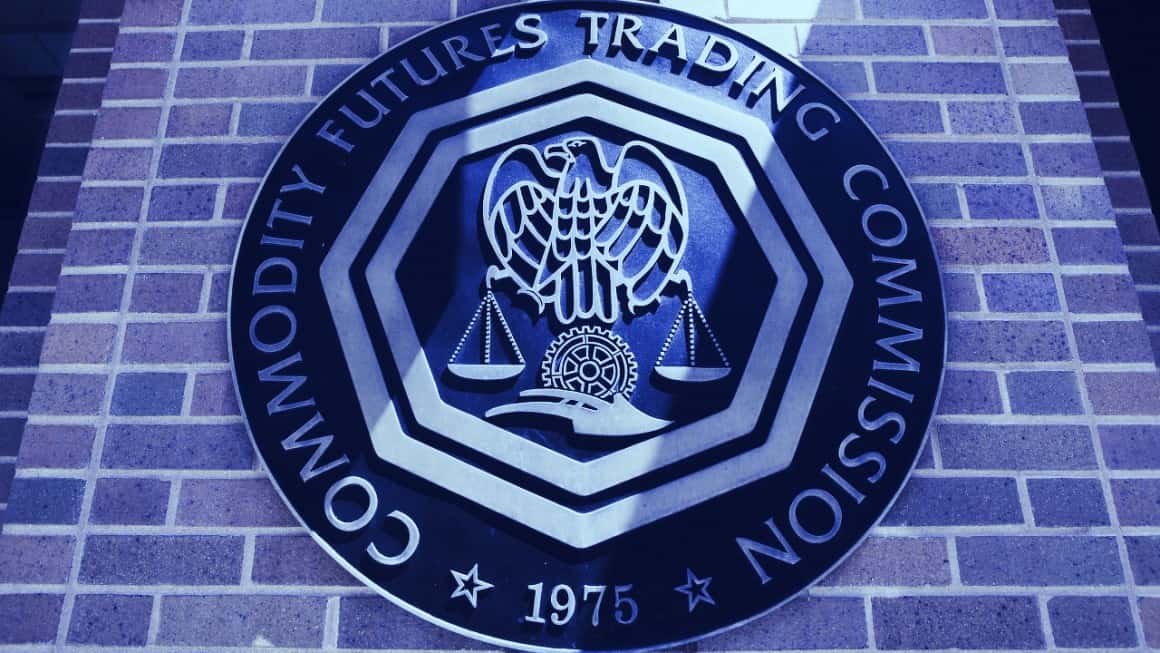 By the numbers: CFTC — 50% increase in Google search volume.
The Commodity Futures Trading Commission finalizes the 2020-2024 Strategic Plan, which states that the agency will "develop a holistic framework to promote responsible innovation in digital assets."
The five-part report aims to address outdated regulations as well as encourage innovation by improving transparency in the agency's decision-making process.
"This is a bipartisan, consensus plan that can stand the test of time," said CFTC Chairman Heath P. Tarbert in a statement. "I am proud of the hard work that went into developing the plan and the unanimous support it ultimately received. It will guide the last of the CFTC's unfinished business to completion and better position the agency to tackle the unwritten future."
Forkast.Insights | What does it mean?

Like the Token Taxonomy Act, the CFTC's plan for a framework to regulate digital assets is a step in the right direction to bring the industry into the legal, regulated fold and away from being domiciled in sketchy offshore jurisdictions.

The first step in this process is the issuance of designated contract market (DCM) licenses to U.S.-based exchanges like ErisX, backed by TD Ameritrade. Crypto futures platforms such as BitMEX have been alleged to be betting against their traders, the analogy would be similar to a casino dealer knowing your cards, or promises of large margin trading that upon further study are not a great deal for traders and might be even called deceptive.

By bringing all of this into the fold, and into the American regulatory regime, you'd have a watchdog that has the resources to do a deep dive into these platforms and their codebase. While the community has done an excellent job with its due diligence and research, it just doesn't have the resources and the capabilities of regulators.
---
4. In China: blockchain technology for shipping industry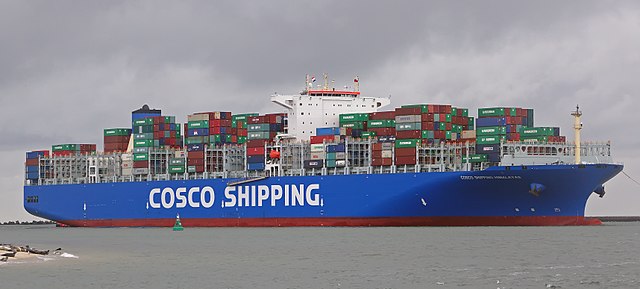 Chinese e-commerce giant Alibaba Group and its subsidiary Ant Group signed a pact with the Cosco Shipping Corporation, the third-largest shipping company in the world.
The deal specifies that the two companies will cooperate to research and promote the deployment of blockchain technology for the Chinese shipping industry.

The technology will help Cosco store and secure container records and logistics certificates on-chain, and simplify the process of dealing with different regulators, customs agencies and harbor authorities.

Alibaba Group and Ant Group also signed a similar pact with China Merchant Ports in May 2020, which focused on using blockchain technology to build smart ports.
Forkast.Insights | What does it mean?

The pain point that blockchain technology is trying to address here is the paperwork that powers the logistics of shipping — something called the electronic data interchange (EDI). This 60-year-old technology is the tie that binds many processes together for shipping and logistics — but not in real time, which leads to delays and goods stuck in ports. Tesla, with its intricate logistics network, which relies on just-in-time delivery to meet demand, announced in April that its China factory was trialing a blockchain app with Shanghai's port authority to expedite release of components once they arrived in the country. When dealing with multiple customs agencies that each has its own sets of requirements, the pressure of just-in-time delivery makes EDI show its age.

According to research firm IDC, 85% of all goods shipped is expected to be tracked by blockchain by 2024, which shows that this has some serious buy-in from the industry.
---
5. Venture capital in the Middle East
Lean Technologies — seed, Saudi Arabia, US$ 3.5 million
Saudi fintech startup Lean Technologies, whose main product is a data-conscious API (application programming interface) platform that integrates consumer financial data, closed a $3.5 million round of funding. The round was primarily funded by tech-focused venture capital firms, including Saudi-based Raed Ventures and UAE-based Shorooq Partners. The firm plans to expand the use of their proprietary privacy-focused finance API system to neighboring Kuwait, Egypt and the UAE. According to Lean Technologies, the funds will be used to hire more employees. Lean Technologies founder Hisham Al-Falih is the son of Khalid Al-Falih, the former CEO of energy giant Aramco and current minister of investment for Saudi Arabia.
Forkast.Insights | What does it mean?

For one, this funding round means that the Saudi royal enterprise now has a veritable connection to the fintech sector — and could potentially expand into blockchain technology. The Islamic Development Bank, the Arab World's leading financier for infrastructure development, announced a recent project to build a blockchain credit management system. Saudi Arabia's Monetary Authority has also praised blockchain tech, using its own ledger to send funds to local banks. These developments give speculation towards Lean Technologies' ability to integrate blockchain with its fintech platform and further diversify Saudi Arabia's petroeconomy.