In this issue
Coinbase: Demanding direction
PEPE: Leapfrog effect
e-CNY: Digital payday
---
1. Coinbase pushes back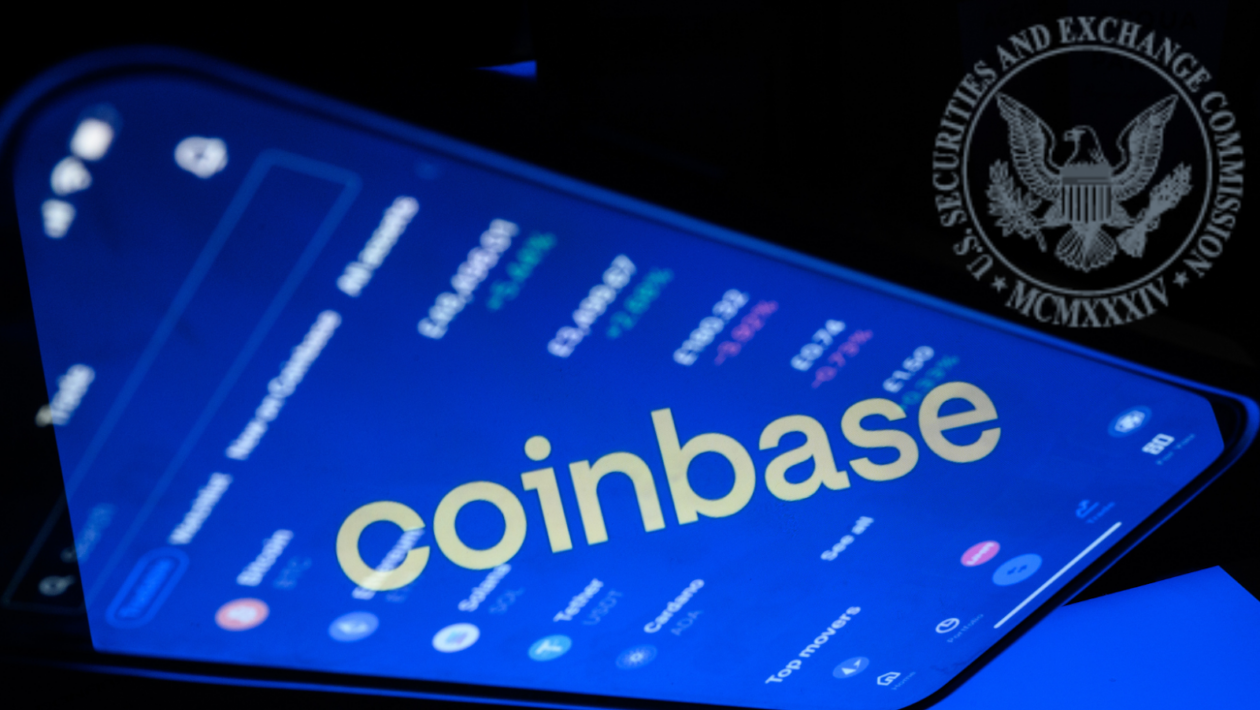 Coinbase, the largest cryptocurrency exchange in the U.S., has sued the Securities and Exchange Commission, demanding that the regulator be required by a court to publicly respond to a petition it filed in July 2022 in which it asked for clearer crypto regulation.
Coinbase filed its action under the Administrative Procedure Act, which requires the SEC to respond to its July 2022 petition within a reasonable period.
Coinbase's July 2022 petition asked that the SEC propose and adopt clearer regulatory guidelines for the cryptocurrency industry in the U.S. through its formal rulemaking process. More than 1,700 entities and individuals submitted comments on the petition, echoing its request for regulatory clarity, according to a Coinbase blog post by the company's chief legal officer, Paul Grewal.
Grewal wrote in his blog that Coinbase was not asking the court to tell the SEC how to respond. "We are simply requesting that the court order the SEC to respond at all, which they are legally obligated to do," he said.
The SEC did not offer a specific public response to the petition last year, according to Coinbase. However, in recent months, the regulator has doubled down on enforcement actions and warnings to cryptocurrency exchanges, including Bittrex, Gemini and Coinbase.
Coinbase asked the SEC in its filing to formally clarify "which digital assets must be registered as securities or how the registration and other requirements designed decades ago for traditional securities apply to digital assets."
On the same day Coinbase filed its lawsuit, the exchange also launched a commemorative non-fungible token (NFT) collection named "Stand with Crypto," which can be minted for free as "a symbol of unity for the crypto community seeking sensible crypto policy." More than 43,500 NFTs have been minted so far, including one by Coinbase Chief Executive Brian Armstrong.
Coinbase's lawsuit against the SEC comes just over a month after the exchange received a Wells notice from the regulator, warning that the agency expected to bring enforcement actions against the exchange for possible violations of securities laws.
During a congressional hearing last month, SEC Chair Gensler said: "regulations actually already exist" for crypto to be managed effectively under securities laws. But last week at a different congressional hearing, Gensler dodged the question of whether Ether was a commodity or a security.
The SEC last week sued crypto exchange Bittrex for alleged violations of securities laws, and listed six cryptocurrencies ― Dash, Algorand, OMG, Monolith, Naga and IHTReal Estate Protocol ― as crypto asset securities in a civil complaint.
---
2. Ribbit-lution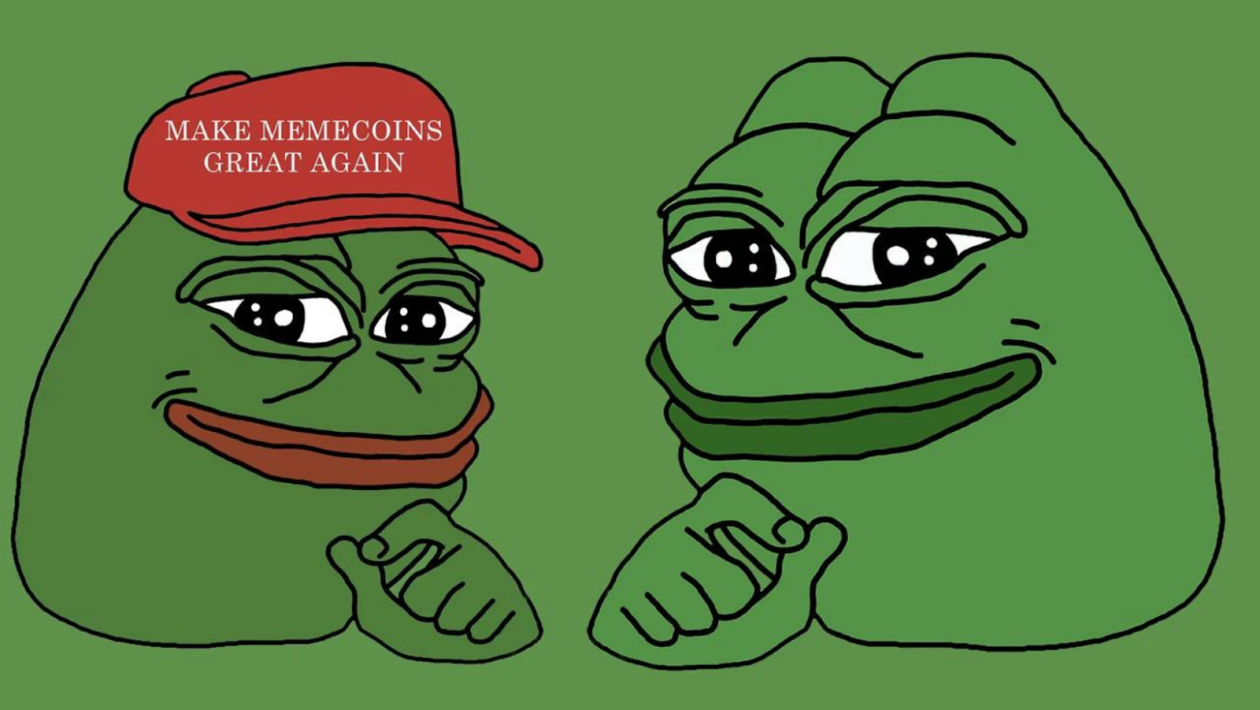 PEPE, a memecoin launched on April 16 with no presales, reached a market cap of more than US$99 million within nine days, catapulting memecoins back into the limelight despite the bearish mood that has gripped the cryptocurrency market since late 2021. But after hitting an all-time high last week, PEPE prices have since fallen by more than 40%.
The price of PEPE was holding steady in the 24 hours before press time, but it is down by 40.9% since reaching its all-time high of US$0.0000004036 on April 20, just four days after its launch, according to data from CoinMarketCap.
PEPE, whose founders are anonymous, is an Ethereum-native ERC-20 memecoin based on Pepe the Frog, a cartoon character created by cartoonist Matt Furie in 2005. Pepe became a popular internet meme known as the "sad frog meme" and was co-opted by far-right political agitators in the run-up to the election of U.S. President Donald Trump. The memecoin itself is not authorized by Furie and could be liable for potential copyright infringement issues.
Memecoins are cryptocurrencies based on jokes or memes that became popular with retail investors as tokens such as Dogecoin and the Shiba Inu token grew into multibillion-dollar assets.
PEPE's popularity may be behind a recent surge in Ethereum gas fees. The Ethereum average gas price reached 81.94 Gwei on April 19, its highest level since March 11. It more than doubled from 30.46 Gwei on April 16, when the memecoin went live, according to data from Etherscan.io. The average gas price at press time was 38 Gwei.
PEPE has inspired a wave of meme-inspired tokens. At press time, four of the top five meme tokens by percentage price increase over the past seven days were based on Pepe the Frog, according to CoinMarketCap. One memecoin named "Good Gensler" (GENSLR), lampoons Securities and Exchange Commission Gary Gensler, who has recently been at the center of conflict over U.S. crypto regulations.
The popularity of memecoins has also generated attention among hackers. SeaLaunch, an on-chain data services provider, reported on Monday an Ethereum wallet named "jaredfromsubway.eth" that was said to have paid 285 ETH in gas fees that day ― about 5% of all Ethereum gas fees at the time ― to launch "sandwich attacks" amid the memecoin frenzy.
A sandwich attack is a malicious blockchain attack that traps a user's transaction between two other transactions to generate a profit. The attacker front-runs the victim's trade by purchasing the same asset and selling it to the victim at a higher price, usually with the assistance of bots.
PEPE announced its first token airdrop on Monday to celebrate reaching 50,000 holders. But according to data from Etherscan, PEPE holders totaled only around 45,700 at press time. PEPE's developers aim to list the memecoin on major centralized crypto exchanges when it reaches 100,000 holders, according to the token's website.
---
3. Payday payoff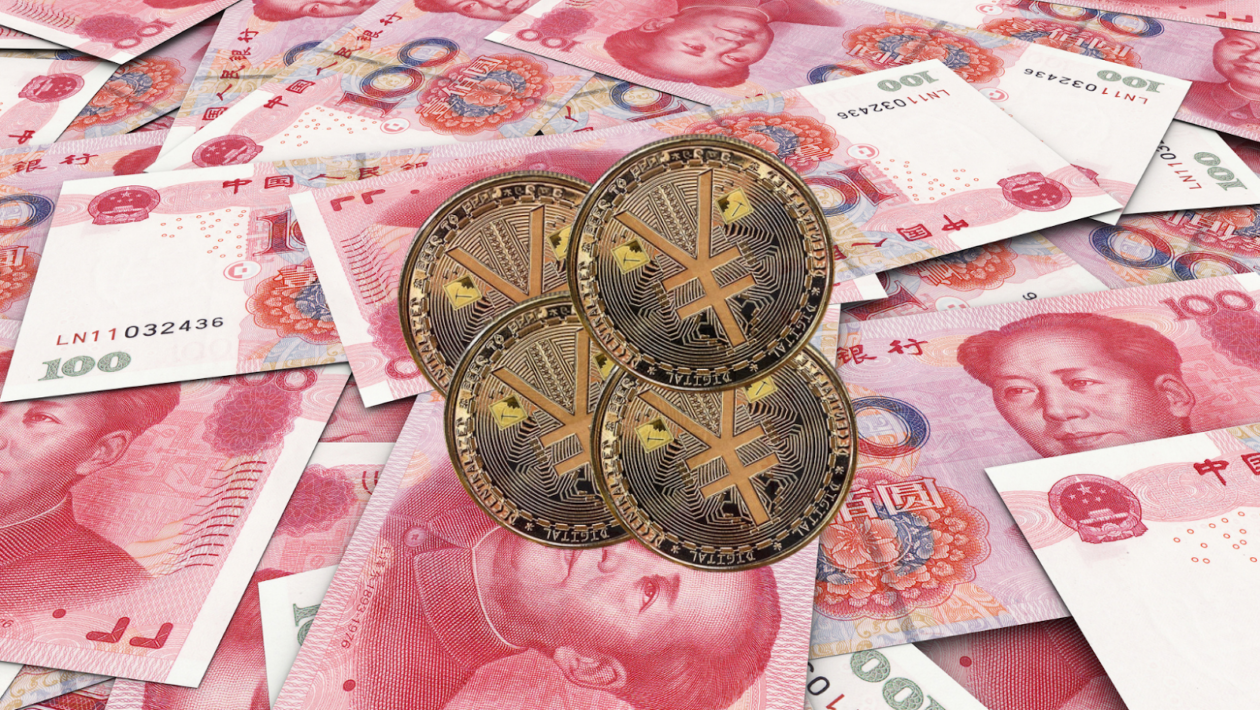 Government employees in Changshu, a city in China's Jiangsu Province, will receive their salaries in digital yuan from next month as China's central bank digital currency (CBDC) progresses toward day-to-day use, according to a report by Communist Party mouthpiece People's Daily.
The move will affect employees of government agencies, state-owned enterprises and public institutions such as state-run schools, hospitals and media outlets.
Digital yuan — also known as e-CNY — has been trialed in at least 26 Chinese provinces and cities. The CBDC is also now integrated into Alipay and WeChat Pay, China's two dominant third-party payment platforms, and can be used for payment on at least 105 mobile apps, covering services from online shopping to buying gasoline and natural gas.
Changshu is a city with a population of more than 1.5 million that is under the jurisdiction of Suzhou, the capital of Jiangsu Province. Changshu was among the first areas in which the digital yuan was trialed, and authorities there started to issue digital yuan subsidies to state employees last October.
Changshu is not the first Chinese city to pay salaries in digital yuan. Last June, Taicang, another city under Suzhou's jurisdiction, started to pay public employees in digital yuan, the first time it had been done in China, according to a local government report.
In a plan published in February for digital yuan testing, Jiangsu Province said the government would expand the use of the CBDC in public expenditures and payments for services, and form a "relatively complete digital yuan ecosystem" by the end of 2025.
Chinese authorities have embarked upon a series of initiatives to promote the country's CBDC. Shenzhen, a southern city abutting Hong Kong with a population of more than 17 million, saw over 28 million digital yuan wallets set up by the end of 2022, and it gave out more than 570 million yuan (US$82.58 million) of digital yuan in consumer subsidies last year, according to a local media report.