In this issue
CBDCs: Coining it
Token sales: Prime time
NFTs in China: No time to die
From the Editor's Desk
Dear Reader,
A very happy New Year from all of us at Forkast.News!
If 2021 was a landmark year for cryptocurrencies, 2022 may well mark a sea change in the digital asset space as state-issued digital currencies gain serious momentum.
Just a few days into the new year, Mexico's unveiling of plans for a digital peso has already caused more than a few ripples, raising questions about what the race among central banks to develop national digital currencies means for private cryptos.
This has much to do with the fact that Mexico's announcement of a central bank digital currency last week comes following its reiteration of a de facto ban on privately issued coins little over six months ago.
Perhaps more worryingly for the crypto community, it comes amid a Chinese ban on cryptos apparently motivated by a desire to corral public usage of Beijing's own hot-housed CBDC, and on the back of similar proposals for a crypto ban in India as plans for a digital rupee take shape.
However one looks at it, 2022 appears to be shaping up as a breakthrough year for CBDCs, with an increasing number of governments buying into a growing sense of FOMO.
As the CBDC race gains momentum, a critical question is this: Can monetary authorities in those countries that have already launched CBDCs, and in the dozens of others that are pursuing their development, allow private cryptos to coexist with them? More pointedly, do they have the political will to do so?
If not, the Mexican wave currently making its way through the crypto sector could conceivably become a tsunami.
Until the next time,
Angie Lau,
Founder and Editor-in-Chief
Forkast.News
---
1. CBDCs: A growing concern?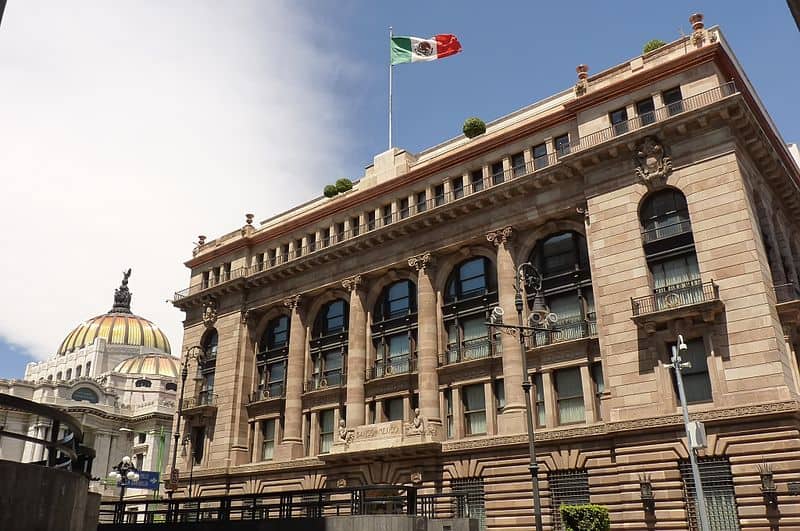 By the numbers: CBDC — over 5,000% increase in Google search volume.
Jamaica may have become the latest country to have completed a central bank digital currency pilot, announcing last week that the digital Jamaican dollar will launch in the first quarter of this year, but it's Mexico's announcement of its own CBDC — set for launch in 2024 — that has the internet buzzing. Google searches for "Mexico CBDC" have increased by more than 5,000% during the past week. Mexico's announcement places it on a growing list of nations that have prohibited the use of cryptocurrencies while embracing a state-issued digital currency.
CBDCs have been an issue of interest to traditional and crypto investors alike, with figures such as renowned economist Nouriel Roubini forecasting that they will destroy cryptocurrencies — a prediction that is clearly anathema to the crypto community, and which its members have duly dismissed.
Mexico's announcement did not come as a surprise to many, but it may chill sentiment among new and potential crypto investors — especially in Asia. An outright ban on crypto transactions by China last year found an echo in India in a proposal to ban certain cryptocurrency transactions and foster the development of a digital rupee, although legislation remains mired in procedural delays.
Kingston's digital dollar launch makes Jamaica the latest member of a growing Caribbean CBDC club and the ninth nation worldwide to have fielded a CBDC. The Bahamas became the first country in the world to officially launch its own CBDC — the Sand Dollar — in 2020, and seven eastern Caribbean nations are already using the Eastern Caribbean Central Bank's DCash. Nigeria is the only country outside the Caribbean to have launched a CBDC, the eNaira, according to the Atlantic Council's CBDC tracker.
Last year, the central bank in Indonesia — the world's biggest Muslim-majority country — revealed that it was considering a CBDC to curb the growing influence of crypto, which the country's top body of Islamic scholars has labelled haram, or forbidden under Islamic law.
Under the new Regional Comprehensive Economic Partnership free-trade agreement, the Chinese region of Guangxi will form a gateway province for the trade deal's ASEAN members, researching cross-border pilot applications for China's CBDC.
China leads 14 countries currently piloting CBDCs, while CBDC projects in Australia, Russia, Brazil, Japan and Canada are among 16 in development. Forty countries — including the U.S. and India — have CBDC projects in the research phase, Atlantic Council data show.
Forkast.Insights | What does it mean?
CBDCs have long been in the works in many places, but as rollouts gather pace, 2022 is looking like the year that will see them defined in terms of their characteristics and purpose.
Some countries have embarked on digital currency projects as a bulwark against the proliferation of private cryptocurrencies such as Bitcoin. Others have set out to use CBDCs as a means of incentivizing blockchain-savvy investors and businesses to set up shop on their soil.
China and India are firmly in the former camp. China has been waging war on crypto for the better part of a decade, with progressively tighter restrictions on trading and mining that culminated in an outright ban last autumn. In India, the prospect of a ban on crypto activity has haunted the sector for years, although progress on a bill to enact such a measure remains stalled for the time being. It's clear that both nations regard digital currencies as a zero-sum game, with the development of CBDCs requiring that crypto be all but stamped out.
Nations in the Caribbean, meanwhile, exemplify the latter approach, seeing CBDCs as an opportunity to lure financial movers and shakers, cementing their finance-friendly credentials and generating revenue streams for the state.
Bermuda, for instance, has been actively courting crypto players since 2018, and the Bahamas was the first country in the world to launch a CBDC in 2020, just weeks ahead of a CBDC launch by the Eastern Caribbean Central Bank.
This year will be a litmus test of which approach to CBDCs will prevail: force the use of a state digital currency at the expense of all others, or allow CBDCs to coexist among an ecosystem of other coins as a bridge between the monetary matters of state and those of the private sector.
---
2. Samsung boxes clever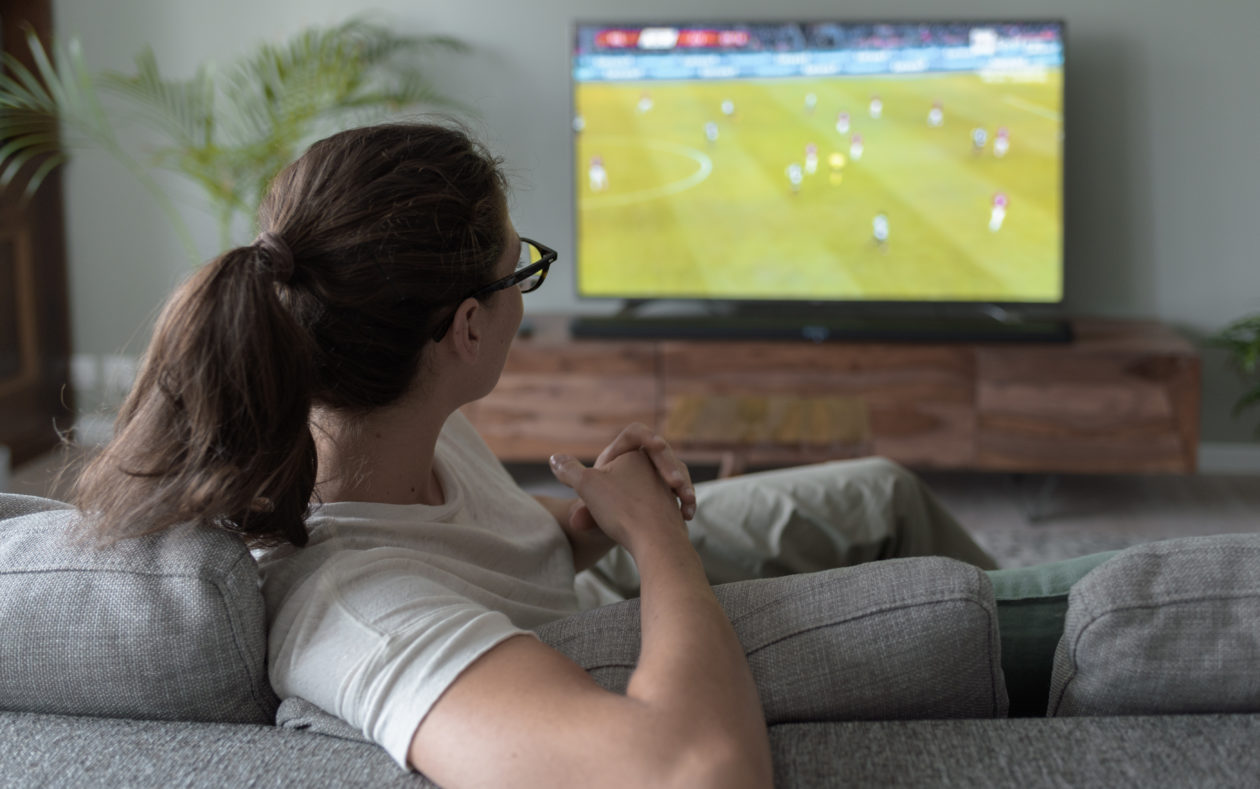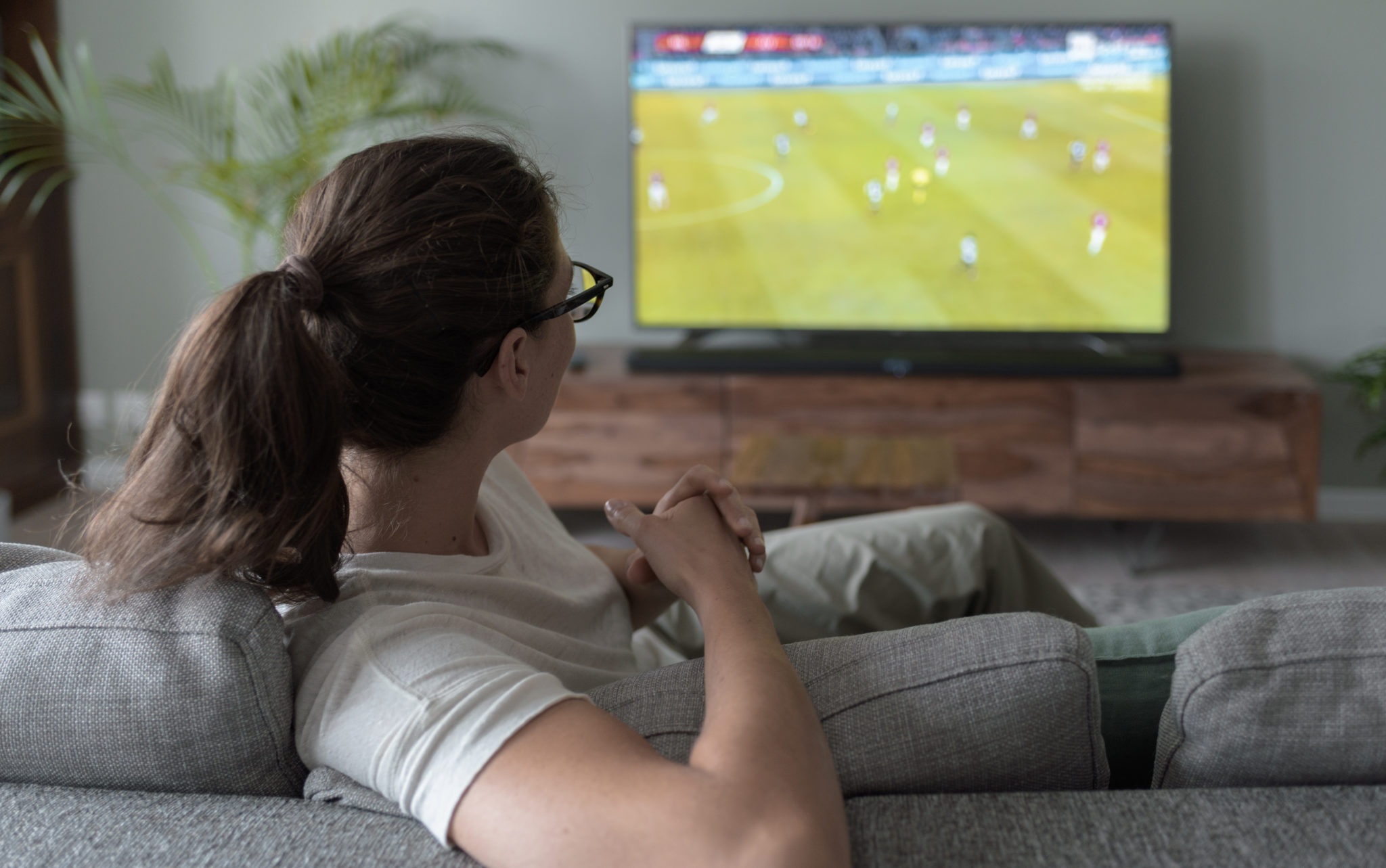 By the numbers: Samsung — 1,750% increase in Google search volume.
If celebrity non-fungible tokens (NFTs) weren't sufficiently mainstream, South Korean electronics giant Samsung is bringing them and other digital assets straight into people's living rooms, announcing NFT marketplace integrations in its latest smart TV lineup.
Samsung unveiled its latest range of TVs on Monday, ahead of the Consumer Electronics Show 2022 in Las Vegas. A "smart hub" application built into three new TV models will enable NFT management such as exploring, purchasing and trading digital artworks.
Samsung has dominated the TV market since 2006, leading sales worldwide for 15 years. It broke its own first-quarter record for the highest sales revenue percentage in Q1 of last year with 32.9%. Samsung is the 11th-largest company by a weighted mix of assets, market value, sales and profits, according to Forbes.
Samsung is no stranger to NFTs. Its venture capital arm, Samsung Next, invested in NFT and metaverse projects last year, including Axie infinity, The Sandbox, Dapper Labs, Nifty's and SuperRare.
Alongside its dominant position in TV sales, Samsung also leads the smartphone market, with a 20.2% market share in Q3 2021, despite a 1.9% year-on-year decline, data from Gartner show. Samsung integrated blockchain wallets into its Galaxy phone range starting with the Galaxy S10 in 2019.
Following Samsung's announcement, rival South Korean firm LG also announced that it's also bringing NFTs into its smart TVs.
Forkast.Insights | What does it mean?
Samsung, like other tech manufacturers, typically looks to unveil "breakthrough" technology at the annual Consumer Electronics Show. In previous years, it has unveiled everything from 8K resolution TVs the size of a car to flatscreens that look like canvases. The launch of a television NFT browser and marketplace adds to a long line of headline-grabbing announcements.
As in previous years, this latest development is little more than a showcase for the South Korean giant's technological prowess. The rub is that such showcases have rarely led to breakthroughs in the already saturated TV market. This latest should be regarded as the world's largest TV manufacturer reminding the competition how far it is ahead of them.
NFTs are mobile by nature and require — at least for now — the use of wallets, exchanges, two-factor authentication devices and even email addresses to facilitate their purchase. Attempting to do all of this on a TV without a keyboard that costs thousands of dollars epitomizes the hype surrounding 2021's most talked-about technology.
---
3. China's NFT holdouts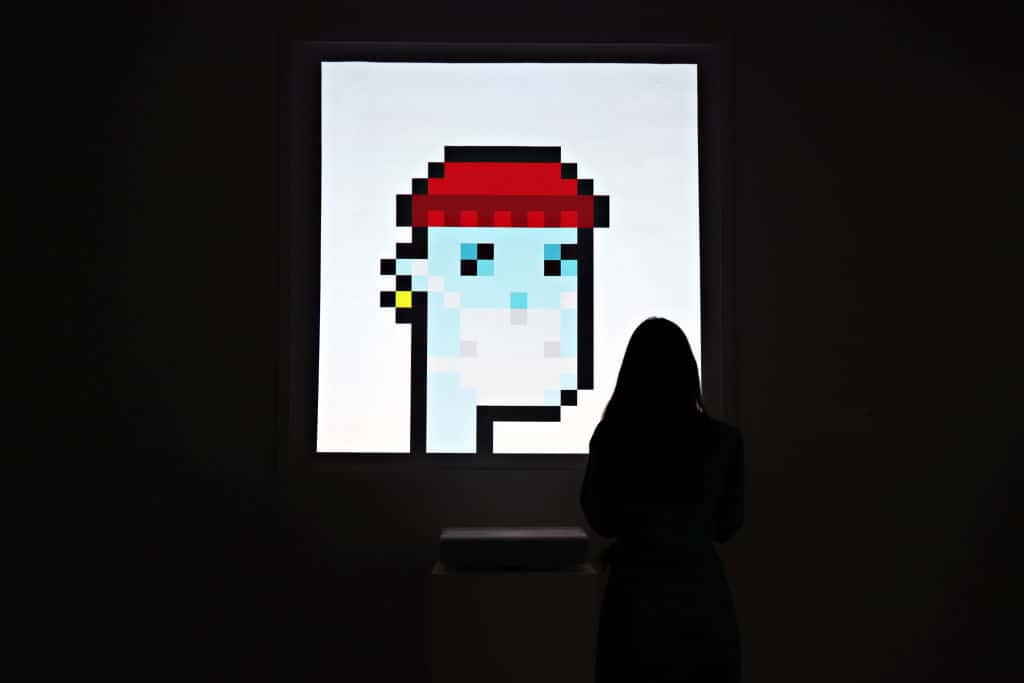 CryptoPunk #8690, a non-fungible token (NFT) in the best-selling CryptoPunk series, sold at an auction in Shanghai earlier this week for 5,232,500 yuan (US$823,300), soaring from a starting price of 1.5 million yuan. The sale reflects persistent investor interest in NFTs in China, despite ominous warnings about the sector emanating from state-controlled media outlets, which often presage official crackdowns.
V.V. Yu, general manager of the modern and contemporary art department at Shanghai Jiahe Auction, which ran the sale, told Forkast.News that payment for the NFT was made in yuan, and that the seller would settle its transfer directly with the successful bidder. Yu said the auction house had closely followed trends in the NFT market and had organized its first NFT auction last June.
Although NFTs are not explicitly included in China's blanket ban on cryptocurrencies — which some Chinese traders and investors have managed to get around — the country's state media have given them an editorial drubbing. Seemingly in response, Chinese tech giants such as Alibaba and Tencent have rebranded their NFT offerings, instead referring to them as "digital collectibles."
Ironically, the state-owned Xinhua News Agency seems to have clambered aboard the NFT bandwagon, on Dec. 24 releasing its own free-of-charge NFTs featuring 11 news photos from its 2021 archive, each in a limited edition of 10,000 copies. Xinhua described the collection — built on Tencent's Zhixin chain — as a "unique year-end review" representing the "digital memory imprinted in the metaverse."
Forkast.Insights | What does it mean?
Beijing's war on cryptocurrencies began in earnest in 2013, perhaps reaching its zenith last September, when to cap years of tightening the screws on the industry it announced a wholesale ban on all activity at all levels of the crypto trade.
NFTs appeared to have been spared the worst of the crackdown until a series of articles appeared in state-run media outlets, excoriating the industry and describing them as undesirable expressions of hype and speculation — in other words, expressions of entrepreneurial activity out of the reach of the Communist Party's command and control approach to governing. Such pronouncements are typically followed by swift regulatory action.
The fact that the bluster of the party's media mouthpieces has been followed by an eerie silence may signify at least two things, depending upon how one reads the tea leaves.
First, it may mean that the result of editorially "killing the chicken to scare the monkeys" has successfully sent the "right" message to the country's tech giants not to get too cocky (read: innovative).
Beijing was happy to facilitate the rise of such behemoths as Alibaba and Tencent until they got big enough to enable the formation of cultural counterweights to the party, but they have been mercilessly reined in, with measures including the effective expropriation of profits and the still-unexplained temporary disappearance of Alibaba co-founder Jack Ma.
Second, it could signal that Beijing is becoming aware of the limited benefits of completely crushing China's private digital asset sector, and that it senses that powerful warnings may make the industry more or less self-policing, stunting its development so it remains marginal and peripheral to the greater purpose of achieving the statist vision of its current leadership. At the same time, the party may see allowing NFTs to remain as the last redoubt of the vanquished crypto sector as a means of tempering frustration among those who had previously participated in the crypto market.
On the face of it, Xinhua's issuance of its own collectibles (for free — somewhat at odds with the commercial model that underlies the entire NFT phenomenon) appears to be in this mold, and a bid to co-opt the NFT space in line with the interests of the party. The Soviets tried similar stunts with Western products, such as chewing gum and jeans. Look where it got them.