Despite many industries getting crushed by the coronavirus pandemic, the online gaming sector has been the talk of lockdowned towns.
Whether by government mandate or through self-imposed social distancing, people around the world have spent more time hunkered down at home than ever before in recent history. And many are now turning to gaming — including games powered by blockchain — as a way to pass the time.
In the second quarter of this year, sales of video game content reached US$10.2 billion, up 28% from a year ago. Some of the most popular games this year include Nintendo's Animal Crossing: New Horizons — a runaway hit that is helping fuel quarantine escapism into online parallel worlds. Blockchain-enabled games — including metaverses with virtual real estate that could be bought, developed, rented out and resold — are now part of that same growing customer base.
Redefining ownership
A key component of Animal Crossing, as with many other popular games, is item ownership. With blockchain facilitating greater trust in the authenticity and uniqueness of virtual gaming items, some players have now gone beyond mere hobby collecting to trying to turn a profit. In some corners of Animal Crossing, virtual turnips are now the subject of real-life trades in a "stalk market." Microsoft's Minecraft, a perennially popular game, also recently integrated a blockchain plug-in to create a trusted marketplace for players to buy and sell their in-game items.
Animoca Brands recently merged traditional gaming with blockchain by selling virtual treasure chests containing non-fungible tokens (NFTs) for its mobile game, Crazy Defense Heroes. Such tokens are key to blockchain-backed item ownership. Unlike tokens in cryptocurrency, each NFT represents a unique asset. In the case of Crazy Defense Heroes, for example, the NFTs are collectible trading cards. These assets are owned not by the game developer but by its buyer, who also has the right to resell them to others.
"We believe that blockchain, and in particular NFTs, represent the future of gaming, because delivering true digital ownership to gamers is the next logical step in the evolution of the videogame industry," Yat Siu, co-founder and chairman of Hong Kong-based Animoca Brands, told Forkast.News. "It's just a question of how long this shift to decentralized game asset ownership will take."
See related article: Blockchain Adoption Starts with Gamification — Yat Siu, Animoca Brands, on the Future of Crypto
Blockchain-powered gaming first exploded onto the scene in 2017 with CryptoKitties, a platform for collecting and trading digital cats. CryptoKitties became so popular that it overloaded the Ethereum blockchain with six times its standard number of transactions that same year, causing the network to slow to a crawl. For a game that was essentially a feline version of Pocket Frogs (or a digital version of Beanie Babies), it demonstrated a remarkable capacity for attracting buyers, whether as a hobby or to make money.
CryptoKitties' trading craze peaked in 2018 when one of its virtual cats — a squat, lavender feline named Dragon with buck teeth, a ridged tail and expressive eyebrows — sold for 600 ETH, or the equivalent of US$172,000 at the time.
Dragon's purchase by a user named Rabono was met with disbelief. CryptoKitties creator Axiom Zen, a Canadian company that doesn't normally comment on transactions, posited that "maybe there was a personal connection the buyer had to the cat or the seller… Maybe they really, really, liked how that CryptoKitty looked." The Next Web was more skeptical, reporting speculations that the transaction was related to money-laundering. Regardless of motivation, Dragon kitty's blockchain-enabled sale heralded a new era of virtual item trading.
All for fun — or investment?
Besides feeling a personal connection or the potential for money-laundering, what else would prompt someone to drop six figures on a virtual pet?
Apart from the fun value, research into the psychology of this behavior has shown that digital game commodities like virtual cats (CryptoKitties), cars (GTA), and clothes (many games, e.g. PUBG) not only hold aesthetic appeal for their owners but are also viewed as investments that are dependent, just as any commodity trading, on supply and demand. Just like in the material world, one of the keys to fueling consumer desire and buying frenzies in the virtual space is if the object is rare, even if that scarcity — in a potentially limitless cyberworld of endlessly replicable code — is artificially induced.
In another study, researchers from New Mexico State University, University of California at Irvine, and the University of Waterloo found that digital game objects that influence "game mechanics" or provide "social interest" were the most commonly collected, with "investment" as a third motive. All three factors can certainly be found in the latest generation of blockchain games that offer virtual real estate for sale, to be built on and be resold.
"The users are in control of the digital assets, which is something that hasn't happened before," Ari Meilich, project lead for the blockchain metaverse Decentraland, has said of demand for virtual real estate. "We think that over time players will gravitate toward games where they are more in control."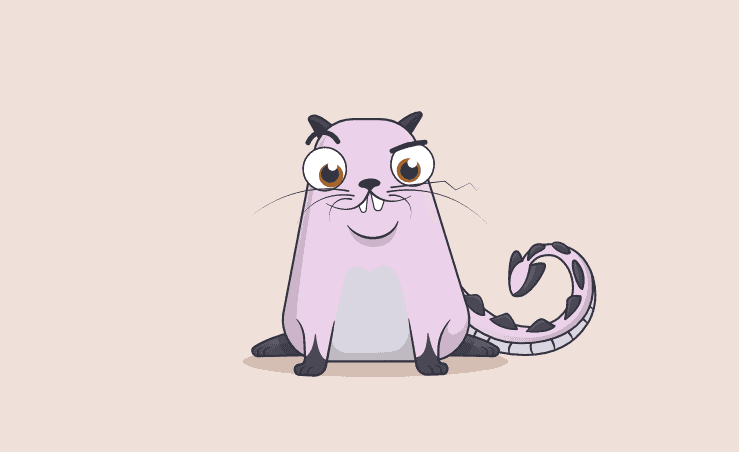 While "virtual real estate" may seem like an oxymoron, it is in fact an expression of this cultural moment. Even before Covid-19 shifted the ground under everyone's feet and upended countless lives, in many parts of the world, the skyrocketing prices of the past decade had already made owning real estate in real life increasingly out of reach of many, especially for the younger generation of adults and the demographic most likely to be gamers.
Now, with few places to safely go in our Covid-stricken cities, metaverse games also offer an easy escape into an alternate reality where there is no coronavirus and the player is firmly in control. "With this horrible pandemic situation, we feel the need for people to use digital spaces to express and share together," said COO of The Sandbox, Sebastien Borget.
The Sandbox — an Animoca metaverse that sells land surrounding a virtual Atari theme park — runs on its own cryptocurrency called SAND, an ERC-20 utility token on Ethereum that must be used for all in-game transactions. Several rounds of its virtual land sales, totaling over 33,000 parcels this year, have all sold out, sometimes within hours, according to the company. Another sale, which the company calls round "4.2," is scheduled for September 15 and will be conducted entirely in SAND, following its recent exchange offering on Binance.
The Sandbox is only the tip of the iceberg. Another Animoca-affiliated project, Decentraland, may be the largest crypto game in the market currently by trading volume. Bolstered by partnerships with the likes of Binance, Decentraland has attracted keen investor interest since its ICO in August 2017, which raised $24 million in 35 seconds. Earlier this year, over just 10 days, it reported selling over $1 million worth of its virtual real estate in MANA, its own ERC-20 token. In one sale earlier in the year, the minimum price paid for a parcel of virtual land was under $200, while another parcel of identical size but more attractively located, close to the town square, sold for $150,000.
How much of these sold-out events is marketing and hype, and how much of it is real?
Cryptovoxels, a much smaller platform that includes virtual reality technology and offers graphics reminiscent of Minecraft, was masterminded by founder and lead developer Ben Nolan in 2018. It differentiates itself from the larger platforms through its integration with virtual reality technology. Its metaverse, Origin City, can be explored with Oculus Quest, Oculus Rift and HTC Vive. There are now over 3,200 Cryptovoxels parcels sold – all of the available real estate on the platform.
What do virtual property owners do with their parcels? Some have already put it up for resale. Others are developing the land as a property owner might in real life.
Miles Anthony, Decentral Games CEO, is also one of the landowners in his company's virtual world. He built a casino on his virtual land, and told Forkast.News he has already seen a return on his investment in the form of "passive rent." His casino is "divided" into 40 NFTs, each representing a casino game station — and he gets paid monthly in accordance with game volume on the "rented out" parts of his property.
In Anthony's view, true digital ownership is only possible via blockchain, where "the metaverse or virtual world is actually decentralized, because even if the company goes under, the community will continue to host the world and you will continue to own your property."
Siu, Animoca's CEO, adds: "Allowing gamers to have full ownership and control over their in-game assets is akin to the Free2Play revolution: a fundamental change that benefits all sides."
"In such a world — which is coming," Siu said, "we will see a power shift away from game companies and toward gamers."