Bitcoin prices fell on Wednesday afternoon trade in Asia, along with all other top 10 non-stablecoin cryptocurrencies by market capitalization. Notably, BNB, the native token of the world's largest cryptocurrency exchange Binance, added to its weekly drop after the company announced the closing of its cryptocurrency payment service Binance Connect. Investor concerns remained on edge following Fitch Ratings' downgrade warning on Tuesday for dozens of major U.S. banks including JPMorgan.
See related article: TradFi has its eyes on crypto, and here's the real reason why: Opinion
Bitcoin dips; Binance faces heat
Bitcoin dropped 0.69% to US$29,160 in the 24 hours to 4 p.m. in Hong Kong, bringing its weekly losses to 2.18%, according to CoinMarketCap data. Bitcoin has been trading below US$30,000 since last Wednesday. The world's biggest cryptocurrency's trading volume gained 8.71%, but its market capitalization lost 0.84% to US$567.23 billion in the past 24 hours.
"Bitcoin's earlier reputation as a highly volatile asset attracted traders who thrived on rapid price swings. With the decrease in volatility, such opportunities for substantial short-term gains have become less common," said Nigel Green, founder and chief executive officer of financial management group deVere, in an emailed statement on Monday.
"For investors who thrive on volatility, the calmer waters of the Bitcoin market can feel limiting. They must adapt their strategies to the new normal, focusing on longer-term trends and holding positions for extended periods," Green added.
BNB, the native token of the largest crypto exchange Binance, fell 1.92% to US$234.66, logging a 4.17% weekly decline. Binance said it will shut down its cryptocurrency payment service Binance Connect on Wednesday, due to "changing market and user needs."
Binance filed a protective court order against the U.S. Securities and Exchange Commission (SEC) on Monday, seeking to restrict the agency's "overbroad" requests for information. The SEC sued Binance, its U.S. platform, and Chief Executive Officer Changpeng Zhao in June for alleged breach of securities laws.
The total crypto market capitalization fell 1.31% to US$1.16 trillion, while market volume climbed 22.48% to US$32.08 billion.
DeGods sales drop, but tops rankings
The Forkast 500 NFT index fell 0.14% to 2,471.55 over the 24 hours leading up to 7.10 p.m. in Hong Kong, but posted gains of 0.23% on the week.
At the same time, Forkast's Ethereum NFT and the Polygon NFT indexes gained, while the index measuring Solana NFTs declined.
Total NFT sales volume dropped 2.16% in the past 24 hours to US$15.79 million, according to data from CryptoSlam. Total NFT transactions also dropped 9.78% to US$565,906.
NFT sales volume on Ethereum dropped 7.97% to US$9.14 million, although the network topped CryptoSlam's sales volume rankings.
Among collections, Ethereum-based DeGods topped sales rankings with US$1.23 million, although it was 37.85% lower than the previous day.
"Clearly collectors have lost some faith in the DeGods team after fumbling the DeGods Season III art release, and the announcement of moving y00ts again from Polygon to Ethereum," said Yehudah Petscher, NFT Strategist at Forkast Labs.
Mythos-based DMarket ranked second, rising 8.33% to US$1.01 million, while Polygon's DraftKings ranked third after its sales volumes climbed 52.19% in the past 24 hours to US$771,722.
Asian bourses, U.S. stock futures fall; European equities mixed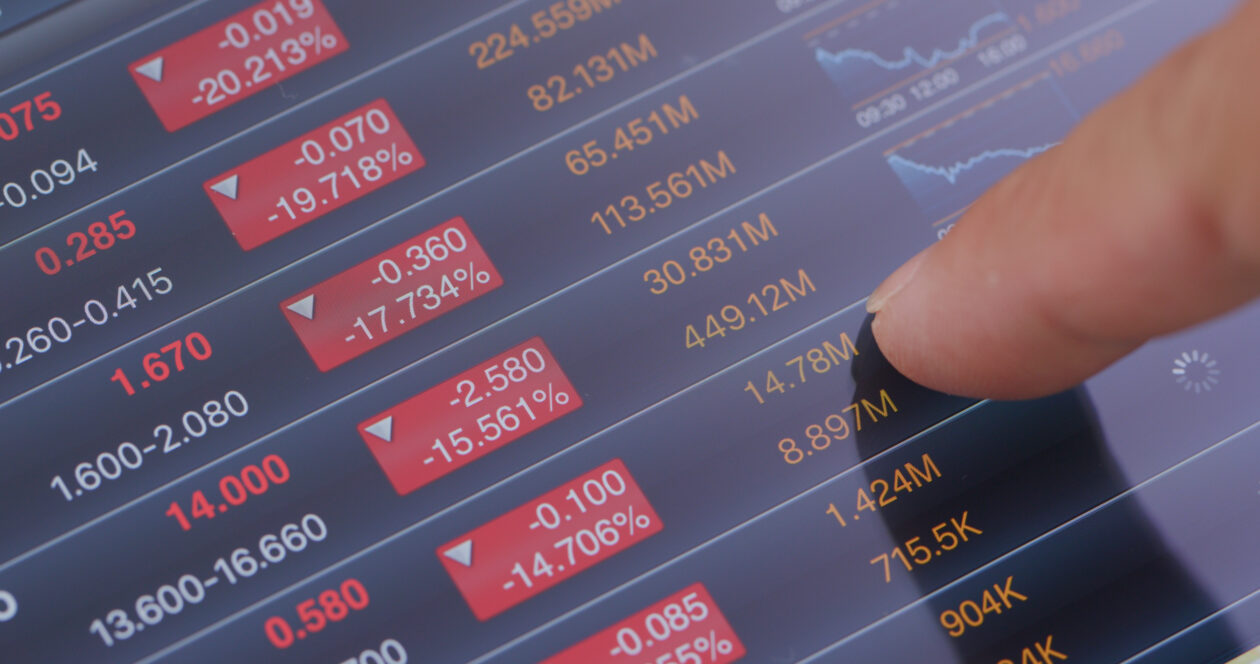 Most Asian equity markets were down on Wednesday. China's Shenzhen Component, Hong Kong's Hang Seng, Japan's Nikkei, and South Korea's Kospi dropped at the end of trading hours, following lackluster economic data coming out of China. 
The country's economic activity data for July — retail sales, industrial output and investment — all came in lower than expected, raising concerns about the health of the world's second-largest economy. The People's Bank of China on Tuesday unexpectedly cut loan rates by 15 basis points to 2.5%, the steepest cut in three years. 
"China's cyclical soft patch keeps deepening. Data from a wide range of indicators, including credit growth, investment in capital markets and properties, industrial production, retail sales, construction, exports, and manufacturing and agricultural product prices reveal an overall loss of economic momentum," Singapore-based DBS bank said in a research report on Monday.
"In addition to lackluster economic data, a long-simmering threat to economic and financial stability, the intersection of weak property market prices and a mountain of debt in the sector, is causing considerable concern," DBS added.
U.S. stock futures dropped as of 8.30 p.m. in Hong Kong with the Dow Jones Industrial Average futures, the S&P 500 futures, and the Nasdaq 100 futures all in the red.
Ratings agency Fitch has warned of a downgrade for dozens of major U.S. banks including JPMorgan. The agency also downgraded the United States' long term credit rating from AAA to AA+ earlier this month citing long-term macroeconomic concerns.
Meanwhile, annual headline inflation in the United Kingdom dropped sharply to 6.8% in July from 7.9% in June, the lowest level since February 2022 and matching market expectations. However, core inflation, which excludes volatile energy, food, alcohol and tobacco prices, remained unchanged from June at 6.9%, and slightly above expectations of 6.8%.
"The plan that we are executing on is clearly working, but we need to keep with that plan, keep making responsible decisions when it comes to public finances, and we need to make sure that fiscal policy is aligned with monetary policy at the Bank of England," Gareth Davies, exchequer secretary at the U.K. Treasury, told CNBC on Wednesday. 
European bourses were mixed on Wednesday, with the benchmark STOXX 600 falling while Germany's DAX 40 strengthened during afternoon trading hours in Europe.