Bitcoin gained Thursday morning in Asia, but not enough to break through resistance at US$29,500 after the Federal Reserve raised interest rates by the expected quarter point. The bank left the door open for another increase in September. Ether moved higher with most top 10 cryptocurrencies. Solana led the winners as its trading volume more than doubled in the past 24 hours. Dogecoin led the losers as the meme token lost some steam after gaining over 11% for the week. The Forkast 500 NFT index traded flat and U.S. equity futures were mixed, reflecting the same performance on Wall Street on Wednesday.
Top cryptos gain
Bitcoin rose 0.90% in the last 24 hours to US$29,459 as of 07:15 a.m. in Hong Kong, but was still down 1.37% for the week, according to data from CoinMarketCap. The world's largest cryptocurrency briefly breached US$29,600 early Thursday morning.
Ether moved up 0.88% to US$1,874, but remained 0.68% lower for the seven-day period.
The marginal gains followed the Fed's decision to raise benchmark lending rates in the U.S. to between 5.25% and 5.50%, the highest in 22 years, to slow inflation. In a press conference, Fed Chair Jerome Powell said another rate hike in September is possible, but said decisions will be determined by the data at the time.
"An interesting time for crypto markets although you wouldn't be able to tell when looking at the price action. With macro markets timidly risk-on, BTC and ETH rose slightly to recoup levels lost earlier this week," said Justin d'Anethan, head of APAC business development at Belgium-based crypto market maker Keyrock.
With the exception of Dogecoin, all other top 10 non-stablecoin cryptocurrencies traded higher in the past 24 hours.
Solana's SOL led the winners, jumping 9.51% to US$25.35, but still sitting on a 3.80% loss for the full week. The token's 24-hour trading volume surged more than 100% to over US$682 million, surpassing that of Ether and indicating investors are betting on a strong rebound.
"SOL's price increased by about 49% in the past month, primarily driven by the stable development and progress of Solana's blockchain and ecosystem, with steady growth in user base and restoration of reputation," said Greta Yuan, head of research at Hong Kong-based digital asset exchange VDX.
Dogecoin lost ground after being the darling of the week as the rebranding of Twitter raised speculation it could be part of a payments system on the social media network. It fell 3.52% to US$0.0784, though is still holding a weekly gain of 11.82%.
The total crypto market capitalization gained 0.85% in the past 24 hours to US$1.19 trillion, while trading volume rose 20.51% to US$30.91 billion.
Elsewhere, Worldcoin, a cryptocurrency and digital identity project founded by OpenAI chief executive officer Sam Altman, issued its controversial WLD token on Monday and prices soared. The token dipped 1.49% to US$2.28 on Thursday, but is up 36.30% since the launch.
"OpenAI co-founder Sam Altman's Worldcoin project might just be one of the most ambitious cryptocurrency projects in recent years," Louis Schoeman, managing director at Dubai-based trading information platform Forex Suggest, said in emailed comments.
"The project's core offering, its World ID, requires users to prove via an iris scan that they are human, and not an AI bot. Those who sign up will receive Worldcoin's cryptocurrency token WLD," said Schoeman.
"This sort of digital ID will be necessary in the development of AI, in order to tell the difference between humans and AI bots online. It's becoming increasingly difficult to distinguish fiction from reality, which is a particular concern in the financial and democratic systems. Worldcoin wants to defend people from AI misinformation and make it clear who and what to trust online," added Schoeman.
In emailed comments on Worldcoin, Michael Silberberg, head of investor relations at the U.S.-based crypto hedge fund AltTab Capital, said: "The value of a real non-transferable, and cryptographically secure identity is potent as it could reduce digital fraud, help bank the unbanked, and even reduce the number of times I have to convince robots I'm not a robot a day."
According to reports, the Worldcoin project signed up more than two million users during beta testing and is now expanding operations to 35 cities across 20 countries, but the US isn't yet one of them, said Schoeman.
"Altman made it clear the company didn't feel the US would make or break the project, but with North America said to account for around 18% of the total world crypto value received, breaking into the US market will be a major concern for Worldcoin," he said.
"A global digital ID enabling private identity verifications is undeniably revolutionary, however, it's certain to stir up controversy, with many already calling the exchange of biometric data for crypto tokens an outlandish bribe," said Schoeman.
Forkast 500 flat, Sotheby's NFT auction sells out
The main Forkast 500 NFT index edged up a slight 0.57% in the past 24 hours to 2,651.39 as of 10:00 a.m. in Hong Kong. It's still down 2.22% for the week. Forkast's Ethereum, Solana, Polygon and Cardano NFT market indexes all logged losses.
While the overall NFT market remains in the doldrums, auction house Sotheby's NFT art collections are attracting buyers of so-called generative art, or the process of algorithmically generating art forms.
Themes and Variations, an NFT collection of 500 generative artworks by artist Vera Molnár, was sold out within an hour in a Dutch auction on Wednesday for 631 ETH (US$1.2 million). It is the first collection in Sotheby's Gen Art Program, which aims to spotlight three generative artists each year.
With secondary markets included, the trading volume of Themes and Variations has totaled over US$2 million, according to data from CryptoSlam, making it the top NFT collection by that measure in the past 24 hours.
"In the future we're going to look back at this time in NFTs as a very special time for generative art," said Yehudah Petscher, NFT Strategist at Forkast Labs. "Art is still the best use case for NFTs, and it's exciting to see so many collectors appreciating it even in a market like this," he said.
"I'm expecting to see a rather steady stream of higher-end generative art from Sotheby's, whose new generative art platform is using the Art Blocks Engine to produce these on-chain works," added Petscher.
Total NFT trading volume dropped 5.16% in the past 24 hours to US$18.41 million, according to data from CryptoSlam. Volumes on the Ethereum, Polygon, Bitcoin and Cardano blockchains fell, while Solana, Mythos Chain and Immutable X saw an increase in trading.
"Mythos Chain and ImmutableX are also up 47% and 69%, showing yet again that gaming NFTs (from Gods Unchained, CS:GO, TF2, DOTA 2) are another perfect use case for NFTs," said Petscher.
Elsewhere, social media platform Reddit launched the latest series of its NFT collectible avatars on early Thursday.
Entitled "Retro Reimagined", the collection features designs from both independent artists and NFT developers like Cool Cats. Unlike ordinary NFTs, Reddit's collectible avatars are purchased with fiat currencies through a Reddit platform at fixed prices, but can be transferred to a third-party crypto wallet as NFTs.
U.S. equity futures rise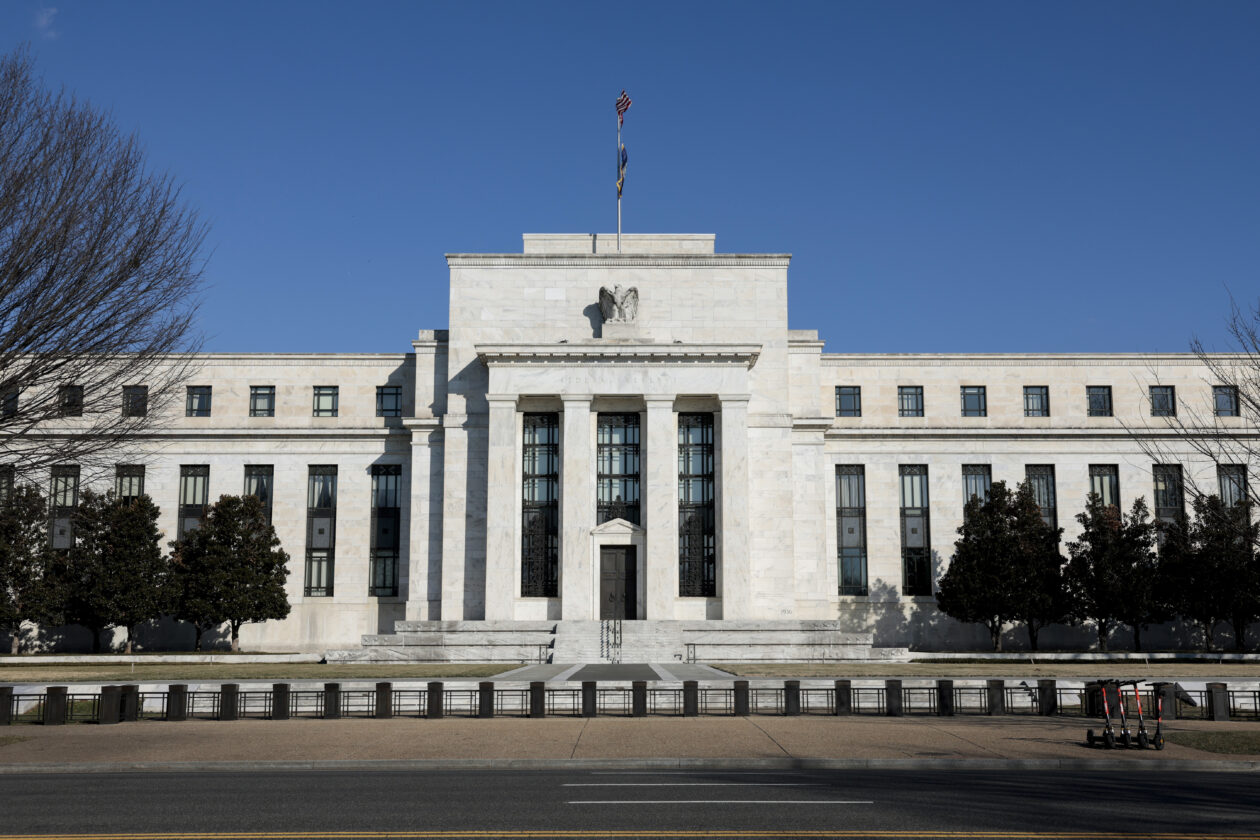 U.S. stock futures traded higher as of 12:10 p.m. on Thursday in Hong Kong, after the three major U.S. indexes closed mixed in regular trading the prior day. The Dow Jones Industrial Average rose on Wednesday to extend its longest winning streak in six years, while the S&P 500 and Nasdaq Composite logged losses.
As analysts expected, the Federal Reserve announced a 25-basis-point rate hike on Wednesday in its more than year-long quest to reduce the inflation rate. The benchmark rate is now in the range of 5.25% to 5.50%, the highest since January 2001.
In Asia, the main stock indexes rose after the Fed's rate rise was in line with expectations. China's Shanghai Composite, Hong Kong's Hang Seng, South Korea's Kospi and Japan's Nikkei all logged gains.
In a press conference following the Fed announcement, the chair Jerome Powell said his agency will keep focused on economic data for future discussions on rate adjustments, Bloomberg reported on Thursday.
The Fed typically has eight monthly meetings a year to decide on interest rates, with the next two-day gathering scheduled for September 19-20.
"We will continue to make our decisions meeting by meeting, based on the totality of incoming data and their implications for the outlook for economic activity and inflation as well as the balance of risks," said Powell in his statement.
He said the Fed remains committed to bringing the annual inflation rate to its long-term goal of 2%. The annual inflation rate in June sat at 3.0%.
On the U.S. economic data front, investors have Thursday's report on gross domestic product (GDP) for the second quarter, and Friday's personal consumption expenditure (PCE) price index for additional insights into the state of the economy and inflation.
Amazon, MasterCard and McDonald's are also set to release their second-quarter earnings on Thursday.
(Updates with comment on Solana in first section.)