Bitcoin and Ether rose in Tuesday afternoon trade in Asia while other top 10 non-stablecoin cryptocurrencies traded mixed. BNB, the native token of world's largest crypto exchange Binance, led gains.
See related article: Hong Kong crypto network Mixin loses US$200 million in hack
Bitcoin still below US$26,500
Bitcoin gained 0.24% to US$26,260 in the past 24 hours to 4 p.m. in Hong Kong, according to CoinMarketCap data. The world's largest cryptocurrency has lost 2.26% in the past seven days, as declines in global stock markets and a strong dollar exert pressure on risk assets.
Last week, Bitcoin saw minor outflows for the third consecutive week totalling US$6 million, according to European cryptocurrency investment firm CoinShares.
Ether, the world's second largest cryptocurrency, gained 0.43% to US$1,588 in the past 24 hours, but is down 2.97% on the week.
"Ethereum continues to suffer, with outflows for the sixth consecutive week totalling US$2.2 million. Multi-asset investment products have also suffered this year, seeing a small but steady trickle of outflows that now total US$32 million for the year so far," CoinShares said in an emailed statement.
"It seems investors are becoming more discerning in the altcoin space though, with continued inflows into XRP and Solana totalling US$0.66 million and US$0.31 million respectively," the report said.
Inflows into Europe last week totalled US$16 million, where investors see recent regulatory disappointment as an opportunity. While U.S. investors pulled out US$14 million, seemingly in a continued funk over recent events, CoinShares added.
BNB, the native token of world's largest crypto exchange Binance, gained the most, rising 1.41% to US$212 in the past 24 hours, and although it lost 2.13% on the week.
Binance Japan and Mitsubishi UFJ Trust and Banking Corporation, the largest banking group in Japan, are collaborating on the issuance of fiat-pegged stablecoins. The partnership will use "Progmat Coin," which is a platform led by Mitsubishi's trust bank for stablecoin issuance and management. The platform, initially announced in February 2022, aims to support the issuance of yen-pegged stablecoins on public blockchains.
Total crypto market capitalization rose 0.32% to US$1.05 trillion while market volume dropped 0.1% to US$22.25 billion in the last 24 hours.
NFT indexes trade mixed
The Forkast 500 NFT index dropped 1.27% to 1,929.64 in the past 24 hours to 6.30 p.m. in Hong Kong, and posted a loss of 4.33% on the week.
Forkast's Ethereum and Solana indexes also declined while the Polygon index rose.
Total NFT sales volume gained 12.14% to US$10,801,539 while the number of NFT buyers increased 5.93% to 48,312, according to CryptoSlam data.
Among blockchains, Ethereum topped rankings as its sales volume rose 27.25% to US$5.82 million. Solana and Mythos networks ranked second and third respectively.
Among collections, Mythos-based DMarket topped rankings by sales volume, rising 6.17% to US$992,740 in the past 24 hours. Ethereum-based Bored Ape Yacht Club ranked second, with its sales volume climbing 84.42% to US$924,012.
"NFTs are stagnating, bleeding out, but traders are mostly hanging around still and engaged," said Yehudah Petscher, NFT strategist at Forkast Labs.
"Maybe the better narrative is that traders aren't primarily here for gains, they're here for the tech and for collecting. Gains are just a nice perk during the bull markets," Petscher added.
Global equities fall as investors brace for high interest rates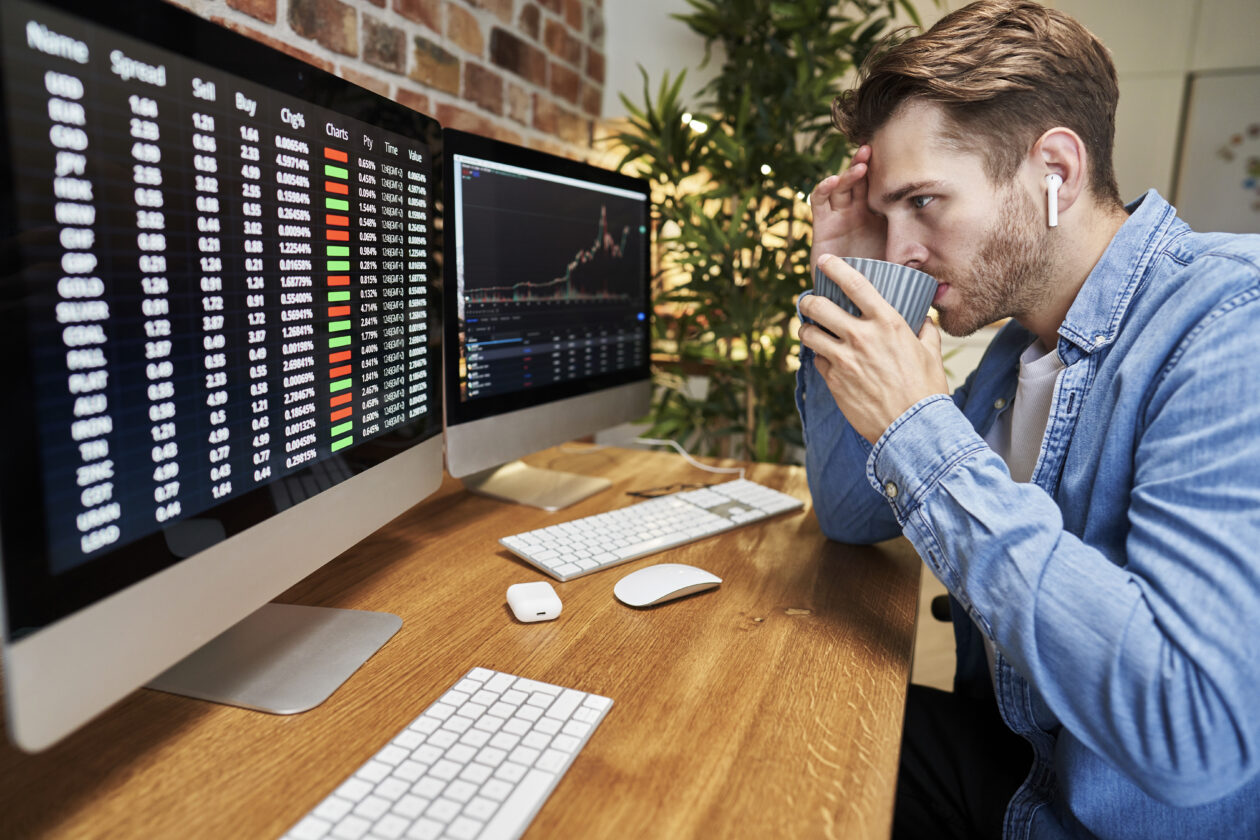 Asian equity markets dropped on Tuesday on concerns of a prolonged period of high interest rates. China's Shanghai Composite, the Shenzhen Component Index, South Korea's Kospi, Hong Kong's Hang Seng, and Japan's Nikkei 225 were all in the red at the end of trading hours.
China's all-sector price index hit 50.9 in September, the highest in 14 months, data company World Economics said in a statement on Tuesday. "This suggests fears of Chinese price deflation ushering in a Japanese style period of very low or negative growth have been overblown," the statement said, adding that signs of a resumption of growth in the "world's unquestioned no. 1 growth engine over recent decades" are looking a little more positive.
India's benchmark index Sensex dropped 0.12% at the close of trading hours on Tuesday.
"India's rapid economic growth has already lifted the economy into third place in the international GDP [gross domestic product] rankings, behind only China and the USA, once its large informal economy is taken into account," World Economics said in a separate statement on Tuesday.
"Further continued growth of a similar order will, probably within a decade, bring India's GDP to within striking distance of that of the USA," the statement said. However, official data of the world's most populous nation does not take sufficient account of the problems faced by the very large unofficial informal economy, World Economics added.
U.S. stock futures were down as of 7.10 p.m. in Hong Kong on Tuesday. The Dow Jones Industrial Average futures, the S&P 500 futures as well as the Nasdaq 100 Futures dropped.
The Federal Reserve meets on Nov. 1 to make its next decision on interest rates. The CME FedWatch Tool predicts a 81.5% chance of no interest rate hike in November, up from 74.6% on Monday. It also gives a 60.9% chance of another pause in December, up from 59.3% on Monday.
European bourses weakened on Tuesday morning in Europe with the benchmark STOXX 600 and Germany's DAX 40 lower.
"Euro-area headline and core inflation are likely to drop below 5% for the first time this year in September. That will ease pressure on the European Central Bank and cement the case that interest rates have peaked in the region," said Maeva Cousin, senior euro-area economist, according to a Bloomberg report.
(updates with equities section.)