Bitcoin prices rose on Tuesday morning in Asia along with Ether, which remained above the US$1,800 support level. Litecoin continues to lead gainers among other top 10 non-stablecoin cryptocurrencies, with additional gains elsewhere. U.S. equity futures edged down following gains during Monday's regular market session. As President Joe Biden and congressional leaders prepare to discuss a raise of the debt ceiling on Tuesday, investors appear optimistic a potential debt default can be avoided.
See related article: Head of U.S. DOJ crypto enforcement eyes crackdown on non-compliant crypto exchanges: FT
Bitcoin, Ether show recovery
Bitcoin gained 1.42% to US$27,291 in the 24 hours to 7:30 a.m. in Hong Kong, but lost 1.44% over the last seven days according to CoinMarketCap data.
Bitcoin is showing signs of recovery from a dip over the weekend. The world's most dominant cryptocurrency recorded US$25,964 on Saturday, a 2-month low. The token has experienced network congestion, upward pressure on transaction costs due to the popularity of Bitcoin Ordinals and new BRC-20 memecoins Pepe and Floki.
Ether gained 1.29% to US$1,822, maintaining its position above the key US$1,800 support level. However, it still posted a 1.38% weekly loss.
Most other top 10 non-stablecoin cryptocurrencies traded higher on Monday morning. Litecoin led the gains, adding 5.21% to US$87.65. The Bitcoin-like cryptocurrency faced a surge in interest due to the higher transaction fees affecting Bitcoin.
Litecoin, like Bitcoin, has a finite supply and works on a proof-of-work model. The cryptocurrency is having its quadrennial block halving event on Aug. 3. Halving refers to a pre-programmed reduction of the rate at which new tokens are created, which reduces supply and can drive prices higher.
The total crypto market capitalization rose 1.12% in the past 24 hours to US$1.14 trillion. The total trading volume also increased 39.95% to US$30.94 billion.
NFT index rises; Bored Ape, Milady sales soar
In the non-fungible token (NFT) market, the Forkast 500 NFT index increased 0.92% to 3,369.39 points in the 24 hours to 7:30 a.m. in Hong Kong, but down 3.18% during the week.
24-hour NFT sales on Ethereum, the leading blockchain for NFTs, rose 21.94% to US$17.6 million.
Bored Ape Yacht Club recorded the highest NFT sales in the last 24 hours, rising 447.2% to US$2.71 million. At roughly 2:00 a.m. (HKT), Bored Ape Yacht Club #4980 was sold, fetching a price of 530ETH (US$969,903).
The NFT is one of only 46 apes with a "solid gold fur" trait in the Board Ape Yacht Club collection. Purchase of the rare NFT by buyer PimpCapital realized a profit of 524 ETH (US$950,153) for the seller.
Ethereum-based NFT collection Milady Maker surged 306.82% in sales volume over the past 24 hours to US$553,583. The collection topped sales last week after Twitter and Tesla chief Elon Musk tweeted an image containing the Milady NFT.
"The weather in NFTs has been perfect, with good news from established projects, hot tech, a bit of money in traders' pockets from trading meme coins, and a well-timed tweet from none other than the current (and soon-to-be former) chief executive officer of Twitter, Elon Musk," according to Yehudah Petscher, an NFT strategist at Forkast Labs.
U.S. stock futures edge down before Biden's debt ceiling talk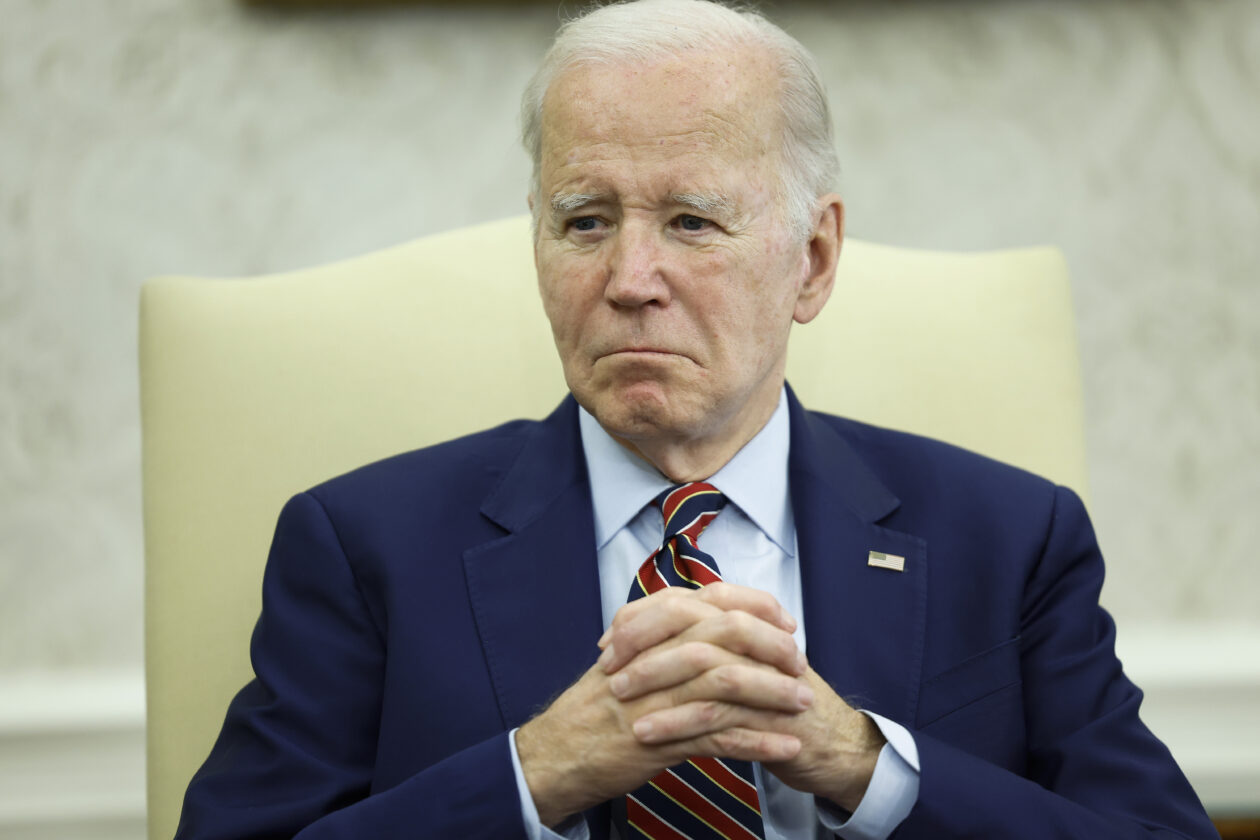 U.S. stock futures traded lower as of 11:00 a.m. in Hong Kong. The Dow Jones Industrial Average futures fell 0.12%. The S&P 500 futures slid 0.11%, while the Nasdaq Composite futures edged down 0.045%. The three U.S. indexes closed with moderate gains on Monday, an indication of investor confidence that a solution to the U.S. debt crisis can be reached.
Signs of a possible default emerged in the U.S. as its Treasury Department warned Congress on May 1 that the country will start to fail to meet debt payment obligations as early as June 1.
President Joe Biden is set to meet with congressional leaders at 3 p.m. Tuesday in order to advance talks on raising the debt ceiling and bring an end to the crisis.
Biden told reporters Sunday in Delaware that he is "optimistic" about striking a deal with Congress. "I really think there's a desire on their part as well as ours to reach an agreement and I think we'll be able to do it," he added.
House Representative Kevin McCarthy expressed pessimism, however. He told CNBC that the two sides are still "far apart" in the negotiation.
Failure to come to an agreement would likely result in extreme volatility across markets.
Current and former executive members of the Treasury Borrowing Advisory Committee addressed the issue in a letter to Treasury Secretary Janet Yellen. They wrote that the crisis would quickly devastate the derivative, mortgage and commodity markets as investors question the validity of Treasuries as eligible collateral for margin.
As investors wait to see the outcome of the U.S. debt crisis, a "wait and see" mood dominates Wall Street. That mood is compounded by the expected release Tuesday of earning reports by various major firms. Baidu Inc., Home Depot Inc., and BNY Mellon Strategic Municipals Inc. are among the firms to release reports today.
Further Fed commentary on interest hikes also remains a factor. On June 14, the Federal Reserve will decide its next move on interest rates. The rate of between 5 and 5.25% is the highest since 2006. The CME FedWatch Tool predicts a 75.3% chance the Fed will keep rates unchanged in June. However, it also predicts a 24.7% chance for another 25 basis-point rate hike.