Bitcoin rose in Tuesday morning trading in Asia to hold above US$30,000, helped by U.K. bank Standard Chartered Plc predicting the token will reach US$120,000 by the end of 2024. Ether and most other top 10 non-stablecoin cryptocurrencies also moved higher, with Polygon's Matic token spearheading the rally. U.S. equity futures also gained in the Asia time zone on Tuesday after Federal Reserve officials said the bank's monetary tightening cycle is drawing to a close.
Crypto
Bitcoin gained 0.79% over the last 24 hours to US$30,392 as of 07:40 a.m. in Hong Kong. The world's biggest cryptocurrency by market capitalization has recently fluctuated around the US$30,000 line but prices turned softer late last week on mixed signals about the likelihood of approval for Bitcoin spot exchange-traded funds. The token is still sitting on a weekly loss of 2.35%, according to data from CoinMarketCap.
However, some optimism returned to Bitcoin's pricing outlook after Standard Chartered bank predicted in a Monday report the token would reach US$50,000 by the end of 2023 and US$120,000 at the end of the following year, according to Reuters on Tuesday.
With Bitcoin's next halving event to take place next April, scarcer Bitcoin supply could drive up prices and in turn prompt miners to hoard the token, the Standard Chartered report said. "Increased miner profitability per BTC (bitcoin) mined means they can sell less while maintaining cash inflows, reducing net BTC supply and pushing BTC prices higher," according to the report.
Another plus for prices: cryptocurrency-linked investment products saw net inflows of US$136 million in the week ending July 7, marking the third consecutive week of inflows and fully correcting the prior nine weeks of outflows, according to European cryptocurrency investment firm CoinShares on Monday.
"Bitcoin remains the focus amongst investors, with inflows totalling US$133m last week, while short-bitcoin saw outflows of US$1.8m, its 11th consecutive week, further demonstrating investors favour the asset over altcoins at present," wrote CoinShares in the report.
Ether rose 1.00% to US$1,880, but like Bitcoin it's coming off softer prices and is still down 3.80% for the week.
Most other top 10 non-stablecoin cryptocurrencies logged gains in the past 24 hours with the exception of Dogecoin and Solana's SOL, which both dipped but the declines were within 0.5%.
Polygon's Matic led the winners, jumping 6.97% to US$0.7356 and adding 3.33% for the week. "Some positive on-chain signs for the 12th ranked market cap asset include rebounding network growth, decreasing supply on exchanges, and low profit taking," said crypto data tracker Santiment in a tweet on early Tuesday, adding the token is on a "mini-run."
Matic's recent run up comes as Polygon Labs unveiled its Polygon 2.0 roadmap on June 30, vowing to become the "Value Layer of the Internet" and on Friday appointed the firm's former chief legal officer Marc Boiron as its new Chief Executive Officer.
However, the token has had a rough ride in 2023, down about 2%, and has plenty of ground to make up on peers such as Solana, which has jumped 115% so far this year. Polkadot has gained 18% in the same period
The total crypto market capitalization moved up 0.81% in the past 24 hours to US$1.18 trillion, while trading volume surged 70.03% to US$33.54 billion.
NFT volumes skid amid low floor prices
The main Forkast 500 NFT index dipped 0.20% in the 24 hours to 10:00 a.m. in Hong Kong to 2,745.16. Forkast's Solana, Polygon and Cardano NFT market indices also fell, while Ethereum's index rose.
Total NFT trading volume fell 9.41% to US$25.36 million, according to Cryptoslam data. The volume on the Ethereum blockchain dropped 2.39% to US$15.67 million, while Bitcoin volume fell 39.97% to US$4.22 million.
"Primarily a red or even day across collections in regards to floor prices," said Yehudah Petscher, NFT Strategist at Forkast Labs, the parent company of Forkast.News. "Traders seem to be out of liquidity and most are accepting the idea that the NFT market will continue to decline."
By collection, trading volume in Ethereum-based Bored Ape Yacht Club (BAYC) NFT collection topped the list, edging up 2.96% to US$2.16 million, according to data from CryptoSlam. The Bitcoin-based $FRAM BRC-20 NFTs and uncategorized Ordinals inscriptions ranked the second and the third.
The floor prices of BAYC and Mutant Ape Yacht Club edged higher in the past 24 hours, while Azuki and the Captainz moved around 1% lower. All four NFT collections have seen their floor prices slide 20% to 60% in the past month, according to data from NFT analytics platform WGMI.io.
Blur Blend, the NFT lending platform of NFT marketplace Blur.io, started to support Azuki Elementals and Elemental Beans on Tuesday. The two NFT collections are spin-offs of Chiru Labs' Azuki, which have been criticized by some holders for being too similar to the original Azuki collection.
"Azuki Elementals and Elemental Beanz were both added to Blur's Blend lending protocol, and both saw their prices decrease as traders sold possibly to exit farmed collections," said Petscher. "Perhaps they sense fear of further floor price decreases with gamified trading."
An end to rate hikes?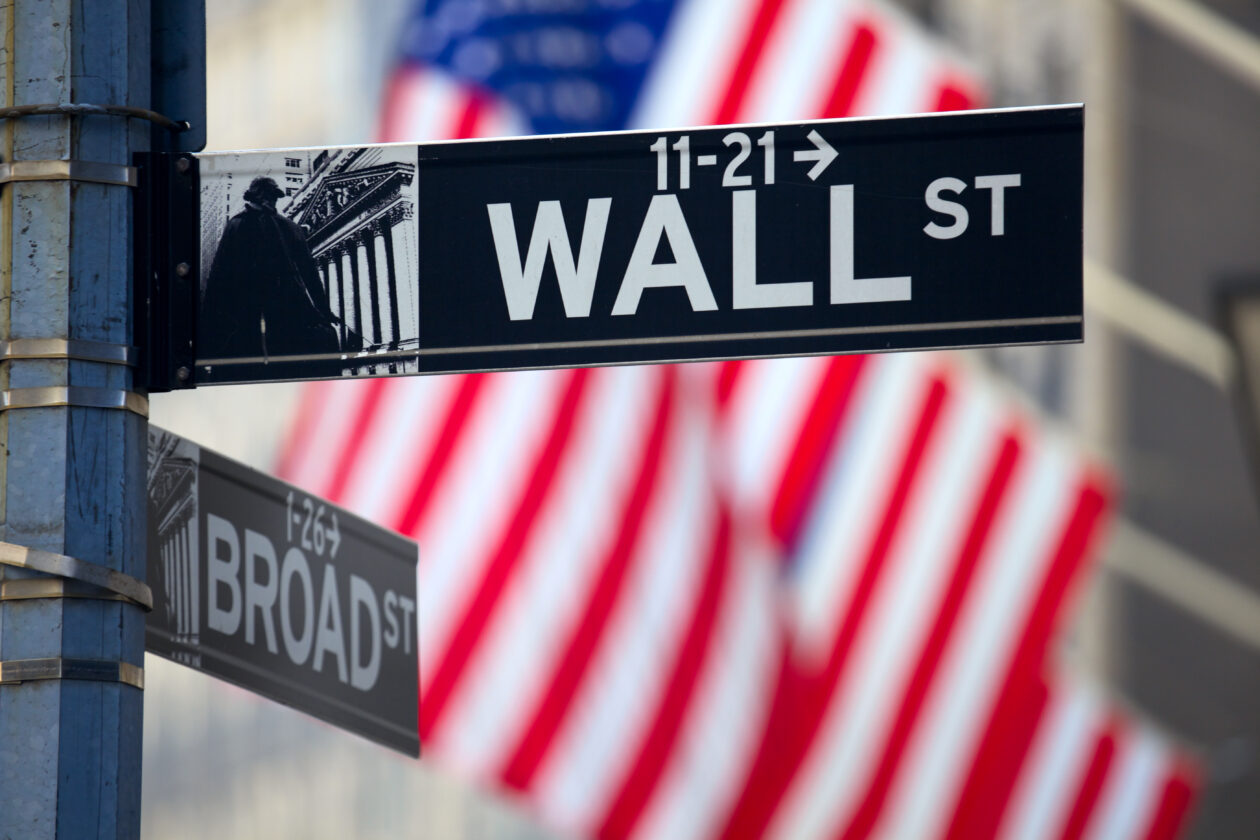 U.S. stock futures traded higher as of 12:50 a.m. in Hong Kong, following on from gains in all three major U.S. indexes in regular Monday trading.
U.S. equities received a boost from comments by several Federal Reserve officials on Monday, indicating that while more interest rate hikes are needed to curb inflation, the Fed's monetary tightening cycle is drawing to an end, Reuters reported on Tuesday.
"My view is that the funds rate will need to move up somewhat further from its current level and then hold there for a while as we accumulate more information on how the economy is evolving," said Cleveland Federal Reserve President Loretta J. Mester on Monday. The Fed was "closer to the end of our tightening phase than the beginning," she added.
Most main stock indexes across Asia benefited from the optimism on Wall Street, with China's Shanghai Composite, Hong Kong's Hang Seng, South Korea's Kospi and Japan's Nikkei all moving higher on Tuesday.
However, Citigroup downgraded the outlook for U.S. stocks to neutral on Monday on expectations for a retreat in growth stocks and a recession in the fourth quarter of the year, according to Reuters on Monday.
The U.S. consumer price index (CPI) for June comes out Wednesday, offering the latest insight into the pace of U.S. inflation. Financial giants including BlackRock, JPMorgan Chase, Wells Fargo and Citigroup are also set to report their second-quarter earnings this week.
The Federal Reserve will meet on July 26 to make its next move on interest rates, which now sit between 5% and 5.25%, The CME FedWatch Tool predicts a 92.4% chance for a 25-basis-point rate increase this month, and a 7.6% chance for the Fed to leave the rate unchanged. 
In China, the People's Bank of China and National Financial Regulatory Administration said in a joint statement on Monday they would take measures to stabilize the country's property industry, which include encouraging financial institutions to extend property firms' outstanding loans through negotiations. The signal was welcomed by investors and drove up shares of property developers, according to Bloomberg on Tuesday.
(Updates with equity section.)