Bitcoin dropped in Thursday morning trading in Asia to below US$30,500, as the U.S. government's potential sale of Bitcoin seized from a Silk Road theft exerted pressure on the token. Along with Bitcoin, Ether and most other top 10 non-stablecoin cryptocurrencies also logged losses, with Polygon's Matic leading the losers. U.S. equity futures rose after data showed that U.S. inflation slowed in June. Nonetheless, analysts ramped up their expectations for another interest rate hike in July.
Crypto prices drop despite inflation slow down
Bitcoin dropped 0.81% over the last 24 hours to US$30,375 as of 07:20 a.m. in Hong Kong for a weekly loss of 0.35%. Following the release of the U.S. consumer price index (CPI), the world's biggest cryptocurrency reached a high of US$30,959 on Wednesday night in Asia. However, it soon retreated below US$30,500, according to data from CoinMarketCap.
Bitcoin wallets linked to the U.S. Department of Justice (DOJ) moved over 9,800 Bitcoin worth around $300 million to unused addresses in a flurry of transactions on July 12, according to data from Blockchain.com. The move likely exerted further pressure on the token — as has been the case with other large transfers in the past.
In 2021, the DOJ seized around 50,000 Bitcoins stolen from the Silk Road darknet marketplace. It is unclear if Wednesday's transferral between wallets will lead to the U.S. government selling the seized Bitcoin.
Ether dipped 0.43% to US$1,870, losing 2.15% for the week. Like Bitcoin, the token rose Wednesday night, briefly breaching the US$1,900 resistance level. However, it soon retreated back.
Most other top 10 non-stablecoin cryptocurrencies logged losses in the past 24 hours. The exception was Tron's TRX token, which gained 0.51% to US$0.0777 and moved up 1.05% for the week.
Although the CPI data on Wednesday pointed to a slow down in the rate of U.S. inflation, it still may not change the course of the Federal Reserve's monetary tightening policies.
According to Justin d'Anethan, head of APAC business development at Belgium-based crypto market maker Keyrock, the new data conforms to expectations and is still far from the Fed's target to bring the inflation rate to within 2%. It is therefore not enough to boost sentiment in the crypto market.
"Core inflation data came through in the US, a piece of news that most traders were eagerly waiting for but, somehow, which didn't generate any strong reaction," d'Anethan said.
On the crypto side, "investors just aren't confident enough about prices to gear things down or up and would rather wait for a change of pace in macro markets and the Fed's rate decision or some powerful crypto-focused catalysis — which just hasn't come yet," he added.
Polygon's Matic led the losers, falling 2.24% to US$0.7248, although it still registered a weekly gain of 8.25%.
Despite the latest dip, Matic enjoyed a rally of over 15% in the past two weeks. The rise reflects investor optimism in the Polygon network's Polygon 2.0 upgrade, which the company says will include improved network performance and a transition to "greater community governance of the protocol and treasury."
However, the token has some major losses to make up. It is still over 50% down from its 2024 peak of US$1.55 on February 18.
The total crypto market capitalization fell 0.71% in the past 24 hours to US$1.18 trillion, while trading volume rose 13.59% to US$31.02 billion.
Google Play opens up to NFTs
The main Forkast 500 NFT index dipped 0.14% in the past 24 hours to 2,702.73 as of 09:50 a.m. in Hong Kong. Forkast's Solana and Polygon NFT market indices moved up, while Etheum's and Cardano's indices dropped.
Total NFT sales volume dropped 6.33% in the past 24 hours to US$23.06 million, according to data from CryptoSlam. Sales volume on the Ethereum and Polygon platforms dropped, while the Bitcoin, Solana, BNB Chain and Cardano platforms recorded rises. Sales volume on the Cardano platform more than doubled in the past 24 hours.
Among all NFT collections, Bitcoin-based $FRAM BRC-20 NFTs topped the 24-hour sales volume. Sales of the collection rose 38.50% to US$2.13 million, larger than the combined volumes of Ethereum-based CryptoPunks and Bored Ape Yacht Club (BAYC), which ranked second and third on the list respectively.
Polygon Technology's NFT project Pluto announced on Wednesday that it introduced "interoperable NFT minting" on both the Ethereum and Polygon networks.
"(Pluto is) billed as the flagship profile picture (NFT project) on Polygon," said Yehudah Petscher, NFT Strategist at Forkast Labs, the parent company of Forkast.News. "(An) interesting dynamic here to watch is that minting can occur on mainnet Ethereum using ETH or USDC, or can be on Polygon using WETH or Matic. We'll see if this brings in participants."
Meanwhile, Google Play announced a policy change on Wednesday that allows the apps and games on the online store to incorporate "tokenized digital assets" such as NFTs onto their platforms.
"This opens up a huge new opportunity for creators and projects to build, now with mobile as their backbone," said Yehudah.
Binance Labs, the investment arm of the world's largest crypto exchange Binance, announced on Thursday that it has committed $15 million to Switzerland-based Xterio. The Web3 game developer, which allows users to earn and trade using NFTs, plans to use the fund to explore artificial intelligence capabilities in its Web3 game development.
US equities rise as inflation cools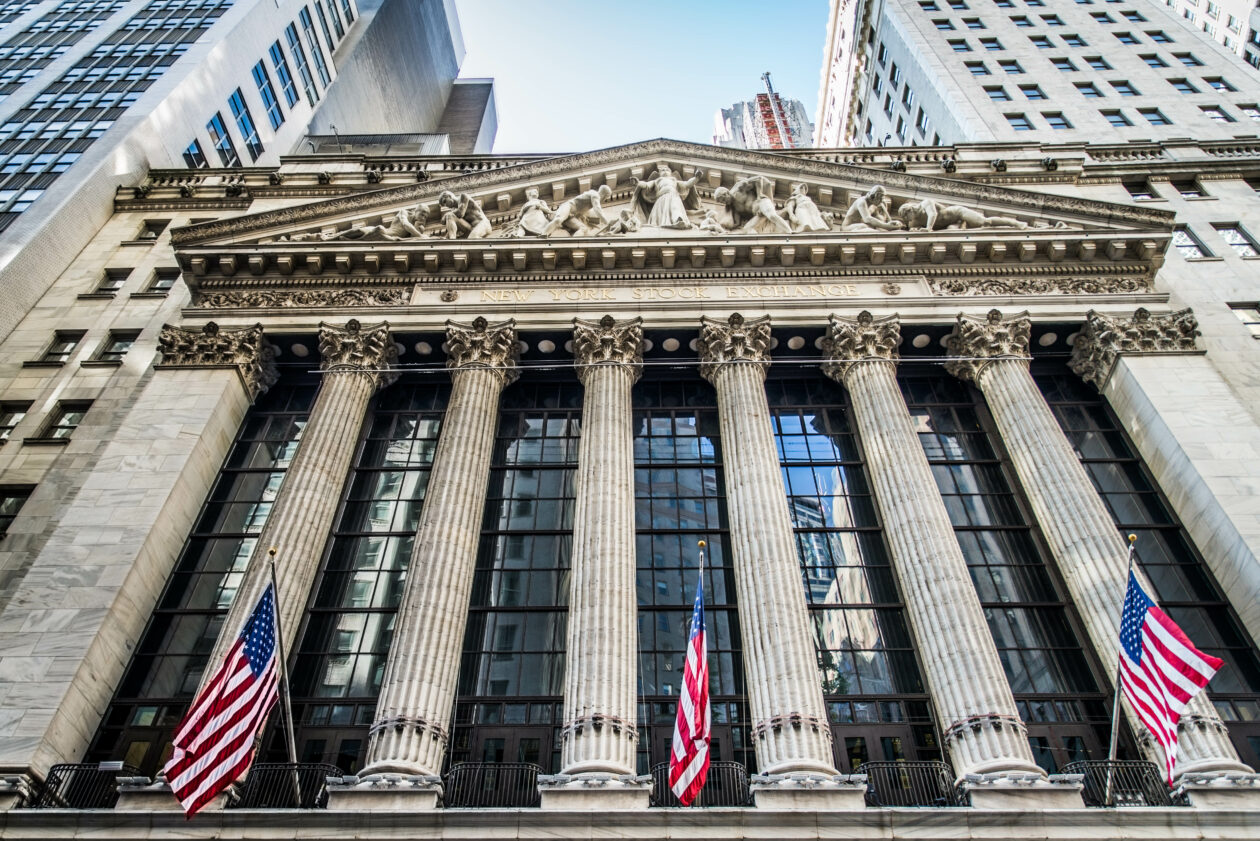 U.S. stock futures rose as of 11:30 a.m. in Hong Kong. All three major U.S. indexes closed higher in regular Wednesday trading, with the Nasdaq composite leading the rally with a 1.15% increase.
Investors received a boost from Wednesday's U.S. CPI report by the Labor Department. It showed that the annual inflation rate in June slowed to 3.0%. The data recorded the smallest annual increase since March 2021. The figure was lower than analyst expectations of 3.1%, Reuters reported on Thursday.
However, the lower-than-expected inflation data may not sway the Federal Reserve from making another interest rate hike in July, according to Nigel Green, chief executive officer at independent financial advisory deVere Group.
"The central banks' officials will argue that there is still work to be done to tame inflation and they are unlikely to be dissuaded from their course of action for the time being," Green said in an emailed comment.
"While we believe that the Fed will raise rates in July, there is now less justification for further hikes later this year," Green added, as "investors are increasingly concerned that the Federal Reserve could, with further hikes, overtighten and that would steer the US economy into a major recession."
The Federal Reserve meets on July 26 to discuss its next move on rates. The CME FedWatch Tool predicts a 92.4% chance the Fed will enact a 25-basis-point rate increase this month, and a 7.6% chance it will leave the rate unchanged at between 5% and 5.25%.
Analysts also expect a 12.9% chance for one more 25-basis-point rate hike in September, down from 22.3% on Wednesday. Expectations for further rate hikes in November and December also dropped.
Following the gains on Wall Street, Asia's main stock indexes traded higher on Thursday morning. China's Shanghai Composite, Hong Kong's Hang Seng, Japan's Nikkei and South Korea's Kospi all recorded rises.
South Korea's central bank kept its interest rate unchanged for a fourth consecutive time on Thursday, as the country's inflation eased in June, according to a Bloomberg report published Thursday.
Meanwhile in China, experts polled by Reuters estimate the country's exports shrank 9.5% year-on-year in June, an accelerated rate of decline on the previous month. 
However, any bearish sentiment was offset by Chinese Premier Li Qiang's Wednesday meeting with multiple heads of the country's leading tech giants. That willingness to engage with the industry's leaders could signal an end to the government's crackdown on the technology sector.
(Updates with equity section.)