Bitcoin, Ether gained in Friday afternoon trading in Asia, while all other top 10 non-stablecoin cryptocurrencies were mixed. Litecoin led the losers, followed by XRP. Tron gained the most, followed by Binance's BNB. U.S. stock futures and Asian equities mostly rose, while European bourses were in the red.
See related article: Coinbase launches bridge for layer-2 blockchain Base, sets mainet launch date
Bitcoin hovers around US$29,000
Bitcoin gained 0.58% to US$29,184 in 24 hours to 4 p.m. in Hong Kong, bringing its weekly gains to 0.19%, according to CoinMarketCap data. The world's largest cryptocurrency's market capitalization rose 0.39% in the last 24 hours to US$566.96 billion.
"Trading is all about attractive risk-reward opportunities, and the calmness that keeps Bitcoin pinned at US$29,000 will not last long. Traders can exploit the collapse in implied and realized volatility and buy cheap upside calls," Markus Thielen, head of research and strategy at digital asset service platform Matrixport, said in an emailed report on Thursday.
"Our Greed & Fear index continues to trade lower, signaling that Bitcoin prices (and Ethereum) could continue to correct lower," Thielen added.
Ether, the world's second biggest cryptocurrency also gained 0.27% in the past 24 hours to US$1,835, although posted a loss of 1.22% on the week.
Most top 10 non-stablecoin cryptocurrencies traded mixed on Friday afternoon. Litecoin led losses, dropping 3.47% to US$82.88, bringing its weekly losses to 8.85%. Litecoin's third halving event earlier this week failed to boost prices given continued difficulties in broader markets. Litecoin's latest halving event cut the network's mining rewards from 12.5 Litecoins per blockchain minted to 6.25 Litecoins, which will reduce the supply of new Litecoins from miners.
XRP was the day's second biggest loser, dropping 1.73% to US$0.6587. The token has fallen 6.75% in the past seven days, as the dispute between Ripple Labs and the U.S. SEC continues.
In a summary judgment in July, New York Southern District Court Judge Analisa Torres ruled that Ripple's programmatic sales of the XRP token on public exchanges do not constitute securities, but the verdict also said that Ripple's XRP sales to institutional investors violated securities laws.
Ripple's chief executive Brad Garlinghouse took to Twitter on Wednesday to criticize the Securities and Exchange Commission (SEC) for using XRP's transparency reports against the company as part of the lawsuit.
"We began these reports to voluntarily provide updates given our XRP holdings. Sadly, they were used against us in the SEC lawsuit – however, we remain steadfast in our commitment to transparency but I suspect they're going to look a bit different moving forward," Garlinghouse said.
Among gainers, Tron rose the most, climbing 1.28% to US$0.07742, although it declined 6.9% on the week. BNB, the native token of world's largest crypto exchange Binance, was the second-biggest gainer in the past 24 hours, rising 1.09% to US$241.88, and posted a 0.48% gain on the week.
The total crypto market capitalization rose 0.16% to US$1.16 trillion, while market volume dropped 12.74% to US$29.02 billion in the past 24 hours.
NFT sales volume drop, trading platform Nifty's shuts down
The Forkast 500 NFT index dropped 0.33% to 2,471.79 in 24 hours to 6.30 p.m. in Hong Kong. The index has dropped 5.54% in the past seven days.
Forkast's Ethereum, Solana and Polygon NFT market indexes all logged losses in the past 24 hours.
Total NFT sales volume dropped 7.81% to US$17.48 million, according to data from CryptoSlam.
Sales volume on Ethereum, the largest NFT network, dropped 13.79% to US$11.65 million. NFT sales volume on Solana network strengthened 82.02% to US$1.62 million, making it the second-biggest by CryptoSlam rankings.
By collections, Ethereum-based Bored Ape Yacht Club ranked number one, gaining 32.7% to US$966,422 in the past 24 hours.
Mythos-based DMarket ranked second by sales volume, although it fell 2.89% in the past 24 hours to US$817,526.
Elsewhere, NFT trading platform Nifty's announced the closure of its business citing financial difficulties.
"Earlier this year, mindful of our limited resources in a difficult market, we pivoted to developing a platform for Web3 creators. Since then, we've been heads down building our new product and working on opportunities to access the capital required to keep building," Nifty's tweeted on Thursday.
"Unfortunately, despite our best efforts, the investment opportunities we were working on didn't pan out, and we now find ourselves at the end of our runway. As a result, and with a heavy heart, we are winding down our operations as of today."
U.S. stock futures, Asian equities mostly rise; European bourses in red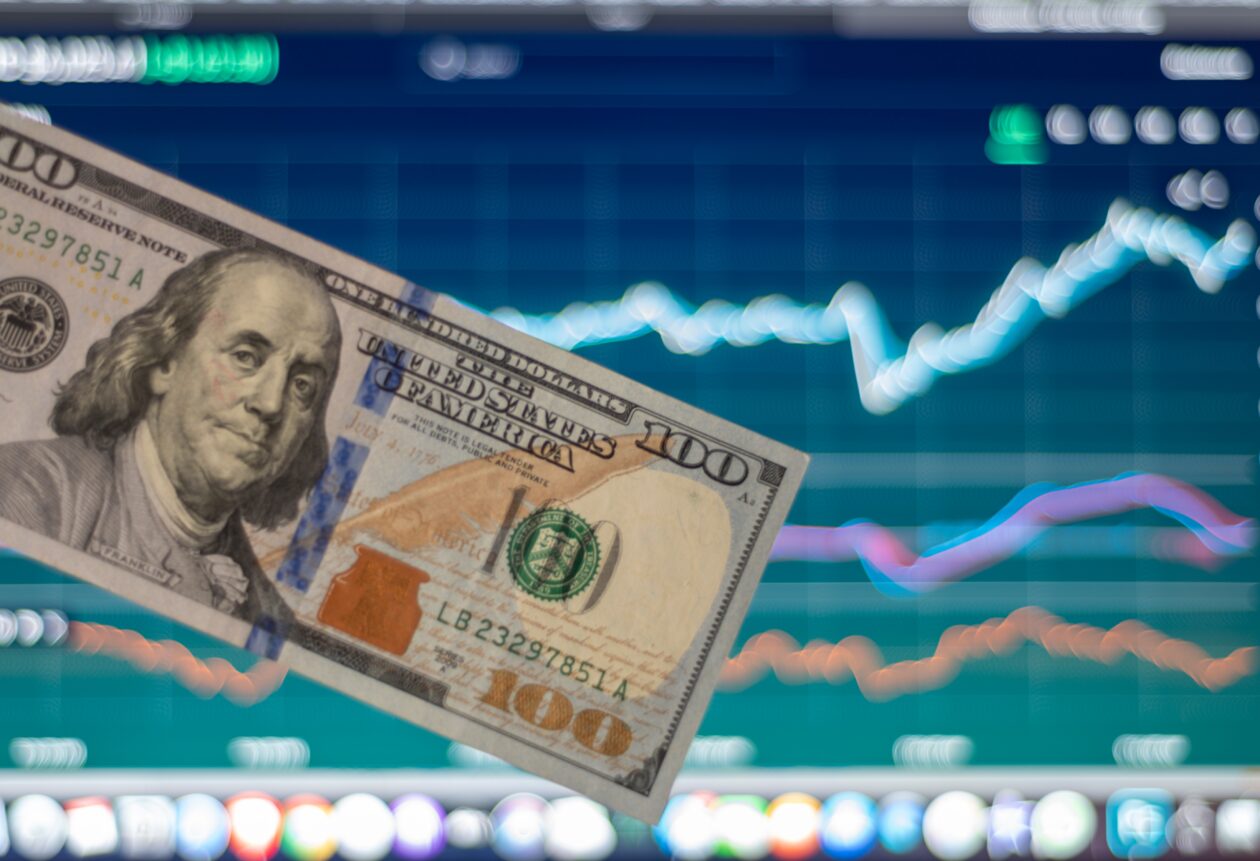 U.S. stock futures gained as of 7.20 p.m. in Hong Kong, with the Dow Jones Industrial Average futures, the S&P 500 futures, and the Nasdaq 100 futures all rising.
The Fitch Ratings credit agency announced Tuesday that it had downgraded the U.S. credit rating from AAA to AA+.
"We expect the repercussions of the Fitch downgrade to be limited as following the S&P downgrade in 2011, most investors rewrote their investment management accounts to accommodate U.S. Treasuries, regardless of rating. That being said, we do think that over the medium term, it will cause investors to take a second look at the U.S. debt burden and the sustainability at these levels," Lisa Hornby, head of U.S. multi-sector fixed income at Schroders, said in an emailed statement on Friday.
"It is very unusual to be running a budget deficit of 8.5% in a non-recessionary period and we suspect that over time, this will increase the term premium demanded for U.S. Treasuries and put downward pressure on the U.S. dollar," Hornby added.
Investors are looking forward to Friday's U.S. jobs report. Wall Street experts expect the number of nonfarm payrolls to have increased by 200,000, according to CNBC. That number would be the smallest gain since December 2020 and may indicate an economic contraction.
Asian stock markets mostly rose on Friday after the People's Bank of China, the central bank of the world's second largest economy, said on Thursday that it would increase financial resources to support the private sector.
China's Shenzhen Component, Hong Kong's Hang Seng, and Japan's Nikkei strengthened, while South Korea's Kospi dropped at the end of trading hours on Friday.
India's Sensex index at the Bombay Stock Exchange closed 0.74% higher on Friday. Morgan Stanley upgraded its view on India's markets to 'overweight' on Thursday, indicating that the world's most populous nation would perform better in the future. India's upgrade comes in the same week the U.S. lost its AAA status. 
European bourses were in red, with both the benchmark STOXX 600 and Germany's DAX 40 losing during afternoon trading hours in Europe. Investors continue to assess corporate results while awaiting U.S. payrolls report later in the day which may provide guidance on the Federal Reserve's next steps.
(updates with equities section.)