Bitcoin fell in Thursday morning trading in Asia, dropping below US$25,000 at one stage for the first time since mid-March. Ether also retreated with other top 10 non-stablecoin cryptocurrencies as trading volumes dipped and the U.S. Fed left interest rates unchanged as expected, but warned of more hikes this year to tackle inflation. Ripple's XRP token fell despite the release of documents this week that were expected to help the company's defense in an SEC lawsuit.
Crypto in red
Bitcoin fell 2.94% over the last 24 hours to US$25,062.60 at 6:30 a.m. in Hong Kong, losing 4.69% in the last week, according to CoinMarketCap data. The world's largest cryptocurrency, with a market capitalization of about US$490 billion, dipped below the US$25,000 support line to as low as US$24,902 earlier in the morning.
Ether fell 4.74% to US$1,652.25, posting a 9.70% loss for the week. All other top 10 non-stablecoin cryptocurrencies fell, according to CoinMarketCap.
Cardano dropped 4.10% to US$0.2624, losing 18.57% of its value in the past seven days. Solana fell 3.18% to US$14.44 and posted a weekly loss of 22.52%.
The two tokens have been on a downtrend since being named in the SEC's lawsuit filed last week against the Binance.US and Coinbase exchanges, where the federal agency categorized the two — along with many other altcoins — as financial securities.
Benjamin Stani, the director of business development and sales at crypto trading platform Matrixport, said the declines are mostly the overhang from the SEC suing Binance and Coinbase.
"It's been predominantly the altcoins that have been dropping," said Stani. "BTC and, to some extent, ETH as well have been holding up better and that I think is mostly attributable to the fact that the SEC named a lot of [altcoins] as securities and that has this chilling effect."
The U.S. Federal Reserve left interest rates unchanged as expected on Wednesday at 5% to 5.25% after ten consecutive hikes to curb inflation.
But in another negative for investors, Fed chair Jerome Powell said it may take years to get inflation under control, dousing expectations for rate cuts later this year and raising the likelihood of higher interest rates ahead. Stocks ended mixed.
Ripple's XRP token led the losers in the crypto top 10 by market capitalization, falling 7.48% to US$0.4793 on the day for a weekly loss of 7.19%.
The declines came despite the release of the so-called "Hinman documents," this week, a collection of previously sealed emails and pages from former U.S. Securities and Exchange Commission director William Hinman. The notes indicate that Ether should not be categorized as a financial security.
Ripple Labs Inc. was sued by the SEC in December 2020 on allegations XRP was sold as an illegal unregistered security. Ripple wanted the Hinman documents made public, arguing they show the SEC itself was sending mixed and confused signals over whether cryptocurrencies were securities and failing to offer clear guidance to the industry, which is part of Ripple's fair notice defense in the case.
However, XRP's price hasn't benefited from the release of the documents. Gabriel Shapiro, a U.S.-based attorney and the general counsel at blockchain firm Delphi Labs, wrote on Twitter Tuesday — "​​Hinman emails are a nothingburger though great for Ether. No idea why Ripple thinks these emails help Ripple's case."
Shapiro added that the documents were not the bombshell compared to the "huge hype" given to them.
The total cryptocurrency market cap lost 2.76% to US$1.02 trillion in the last 24 hours, and the daily crypto trading volume fell 5.37% to US$31.89 billion, according to CoinMarketCap data.
NFT on downtrend
In the non-fungible token (NFT) market, the Forkast 500 NFT index lost 0.86% to 2,912.74 in the 24 hours to 7:30 a.m. in Hong Kong. The index is down 10.64% for the week.
Total NFT transactions rose 0.13% to US$23.7 million, while sales on Ethereum, the leading blockchain by volume, fell 4.78% over the last 24 hours to US$13.52 million, according to CryptoSlam data.
The Bitcoin network was the second largest NFT network in terms of transactions, rising 6.95% to US$4.1 million in the last 24 hours.
The recent buzz in the NFT community is around ERC-6551, according to Yehudah Petscher, NFT Strategist at Forkast Labs, the parent company of Forkast.News. ERC-6551 is the latest NFT standard for the Ethereum network that went into effect on May 7 this year.
"ERC-6551 is introducing a standard for NFTs by unlocking their ability to be a smart wallet that can interact with different decentralized apps in the Ethereum ecosystem," Petscher explained. "With ERC-6551, when you transfer an NFT, the wallet and the tokens that the NFT holds also goes with it. Basically wallets within wallets."
About 196 million of Blur tokens worth around US$62 million, 40% of the circulating supply, are being unlocked and distributed to investors and contributors on Wednesday, U.S. time. Blur is the native utility and governance tokens of the Blur NFT marketplace.
"[This] will almost definitely cause a crash in price, which will impact NFT prices," Petscher said. "Basically, if the token is devalued, will people still want to farm for it via trading NFTs?"
Transactions of Uncategorized Ordinals — unique digital assets on the Bitcoin network that are not identified as part of one established collection — topped sales by collection, selling US$3.14 million in the last 24 hours.
Ethereum-based BoringPunks marked second with US$1.63 million in sales, with over 20,000 transactions in the past day.
U.S. equity futures edge down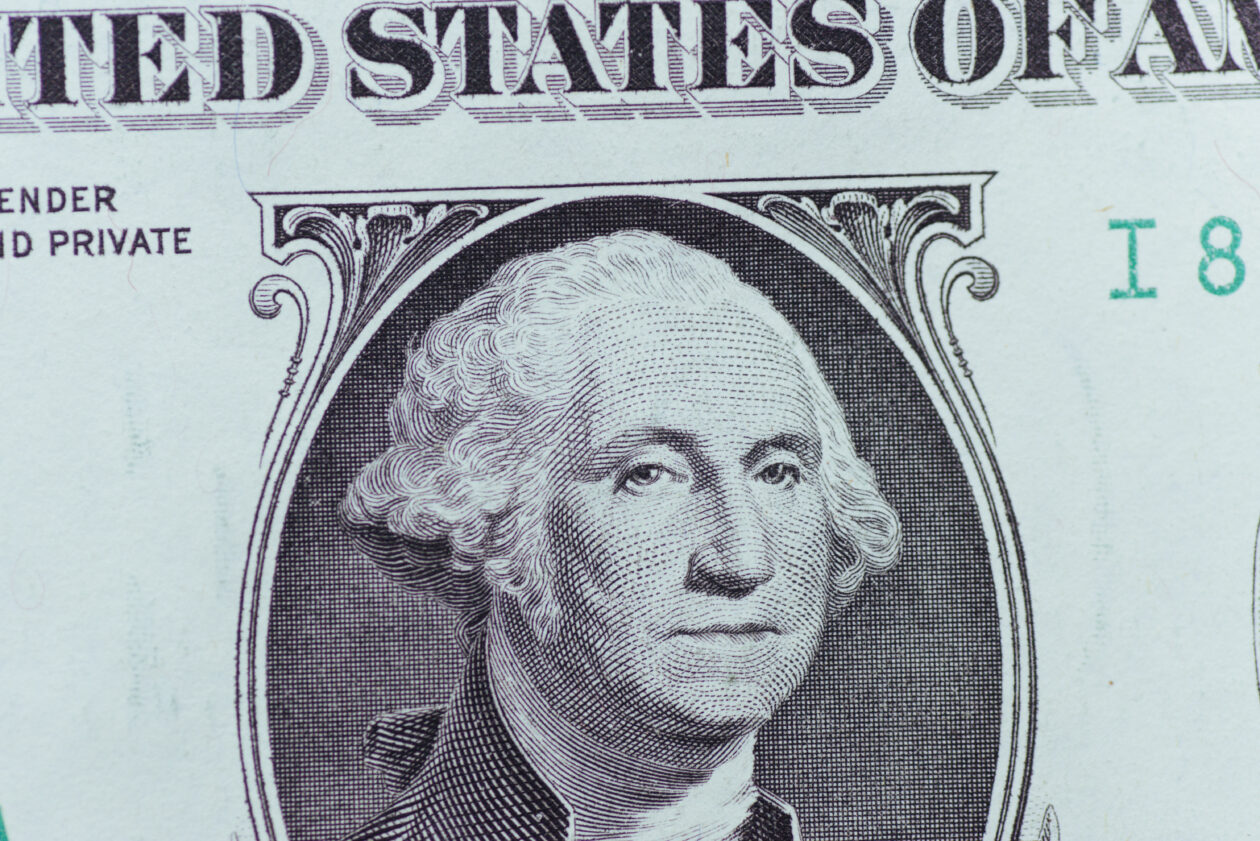 U.S. stock futures edged down as of 11:00 a.m. in Hong Kong after a mixed regular trading day on Wednesday. Dow Jones Industrial Average futures fell 0.09%, S&P 500 futures edged 0.06% lower and Nasdaq Futures lost 0.09%.
The U.S. central bank left interest rates unchanged at 5% to 5.25% after its meeting on Wednesday. The rate is at its highest since 2006 after ten consecutive hikes that started in March 2022 to slow the pace of inflation that surged to 40-year highs at one stage last year.
However, post-meeting comments from Powell hinted at two more rate hikes by the end of this year, while stating that rate cuts will not happen unless inflation is under control. That didn't go down well with some business leaders.
"The battle against inflation is being won. This is now the time for the Fed to stop – not pause – interest rate hikes," said Nigel Green, founder and chief executive officer of financial management group deVere, in an email statement.
"The time lag for monetary policies is notoriously long — it typically takes about 18 months to two years for the full effect of rate hikes to filter fully into the economy," Green said, adding that excessive rate hikes could lead to a recession in the U.S.
The next Federal Open Market Committee meeting is scheduled for July 25 to 26.
The CME FedWatch Tool predicts a 30.6% chance the Fed will leave rates as is at July's meeting, while 69.4% says the Fed will raise interest rates by 25 basis points.
(Updates with equities section)