Bitcoin rose in Friday morning trading in Asia, after falling below US$25,000 overnight and overall posting a losing week, a trend mirrored by Ether. The rest of the top 10 non-stablecoin cryptocurrencies were mixed after finding little impetus from the U.S. Fed decision in the week to leave interest rates unchanged. Polygon's Matic token had the biggest decline in the top 10 amid sharp falls in altcoins since the U.S. regulator last week labeled many of them illegally issued financial securities.
Bumpy week
Bitcoin added 2.05% over the last 24 hours to US$25,573.56 at 6:30 a.m. in Hong Kong, but lost 3.83% in the last seven days, according to CoinMarketCap data. The world's largest cryptocurrency, with a market capitalization of about US$497 billion, slipped to US$24,797.17 at around 8:00 p.m. on Thursday, the lowest since March 16.
Ether traded little changed at US$1,665.73, up a slight 0.78%, but posting a weekly loss of 10.06%.
Solana led gains among the top 10 tokens by market capitalization, rising 3% to US$14.88, but still down 21.58% for the past seven days. The Solana community on Twitter is throwing around the idea of a hard fork to avoid further scrutiny from U.S. regulators, but such an idea is not being discussed among Solana developers, according to Decrypt.
Polygon's Matic was the biggest loser out of the top 10, dropping 4.06% to US$0.5952 to bring the week's loss to 24.06%.
Most of the top 10 have been on a roller-coaster ride since the U.S. Securities and Exchange Commission's (SEC) filed lawsuits against crypto exchanges Binance.US and Coinbase in the week of June 5. The SEC also named dozens of altcoins as financial securities, including Solana, Cardano, Polygon and BNB.
Those four tokens combined had a market capitalization of US$57.5 billion as of Friday morning in Asia, which is a sharp 26.5% slump from the US$78.27 billion prior to the SEC's lawsuits.
"Many notable altcoins, such as Matic, were listed as securities in recent SEC lawsuits, so venture capital firms have been selling their altcoin holdings to capture the little liquidity left and lessen the blow to their portfolios," said Nick Ruck, the chief operating officer of blockchain venture studio ContentFi Lab, in a Telegram message to Forkast.
"Institutions are managing portfolio risk and preparing for a continued downtrend amid less market liquidity and tighter regulations," he said.
In related moves, U.S.-based trading platform Robinhood delisted Cardano, Polygon and Solana, while the eToro platform halted user purchases of Polygon, Decentraland, Algorand and Dash — which were all named in the SEC's legal filings.
The crypto market seemed to find little relief in the move this week by the Federal Reserve to pause interest rate increases.
"This pause, or skip seems to be a more tactical move, but the fight against inflation is not over yet," said Michiel Janssen, trader and analyst at crypto hedge fund AltTab Capital, in an email statement shared with Forkast.
"For crypto this means in the short term that there is less money flowing into the crypto markets. In the longer run, higher inflation and further problems in the banking sector can be a positive for crypto."
The total cryptocurrency market cap increased 1.21% to US$1.04 trillion in the last 24 hours, while crypto trading volume fell 18.55% to US$37.82 billion, according to CoinMarketCap data.
"Grails" sales hit US$17 million
In the non-fungible token (NFT) market, the Forkast 500 NFT index lost 1.39% to 2,884.87 in the 24 hours to 7:30 a.m. in Hong Kong. The index is down 10.46% for the week.
Total NFT transactions fell 25.96% to US$18.58 million. Transaction on Ethereum, the leading NFT blockchain, dropped 10.50% to US$13.2 million.
Transactions on the Bitcoin network, the second largest NFT blockchain, plunged 72.91% to US$1.12 million.
On Thursday, global auction house Sotheby's finished its second round of sales of NFTs from the "Grails" collection. "Grails" consists of non-fungible token (NFT) artwork that belongs to the bankrupt crypto hedge fund Three Arrows Capital and its NFT-purchasing fund Starry Night Capital.
Singapore-based Three Arrows Capital, a crypto hedge fund that once managed as much as US$10 billion, filed for Chapter 15 bankruptcy in July 2022, which protects assets of insolvent foreign debtors from U.S. creditors.
In February this year, Three Arrows Capital's U.S.-based liquidator Teneo said that it plans to sell NFTs owned by the company with an estimated value of US$22 million at the time of the bankruptcy filing.
The second auction brought in nearly US$11 million in sales, including Dmitri Cherniak's "The Goose" or Ringers #879, which was sold for US$6.2 million alone. The collection has raised a running total of US$17 million in Sotheby's sales.
#AuctionUpdate: Fidenza #479 by @tylerxhobbs has just sold for $622,300, more than 5X the estimate. #SothebysGRAILShttps://t.co/rBghQ4EJsQ pic.twitter.com/8lMtiudJzf

— Sotheby's Metaverse (@Sothebysverse) June 15, 2023
"While the NFT community is excited by today's major art sales from the Sotheby's auction, that isn't money that will flow back into NFTs," said Yehudah Petscher, NFT Strategist at Forkast Labs, the parent company of Forkast.News. "These were seized NFTs from 3AC and that money will go to recouping losses."
In other transactions, the NFT staple Bored Ape Yacht Club topped sales by collection, selling US$1.11 million in the last 24 hours.
Mythos chain-powered DMarket game NFTs came second with US$899,694 in sales, with over 51,000 transactions in the past day.
U.S. stock futures drop after Thursday rally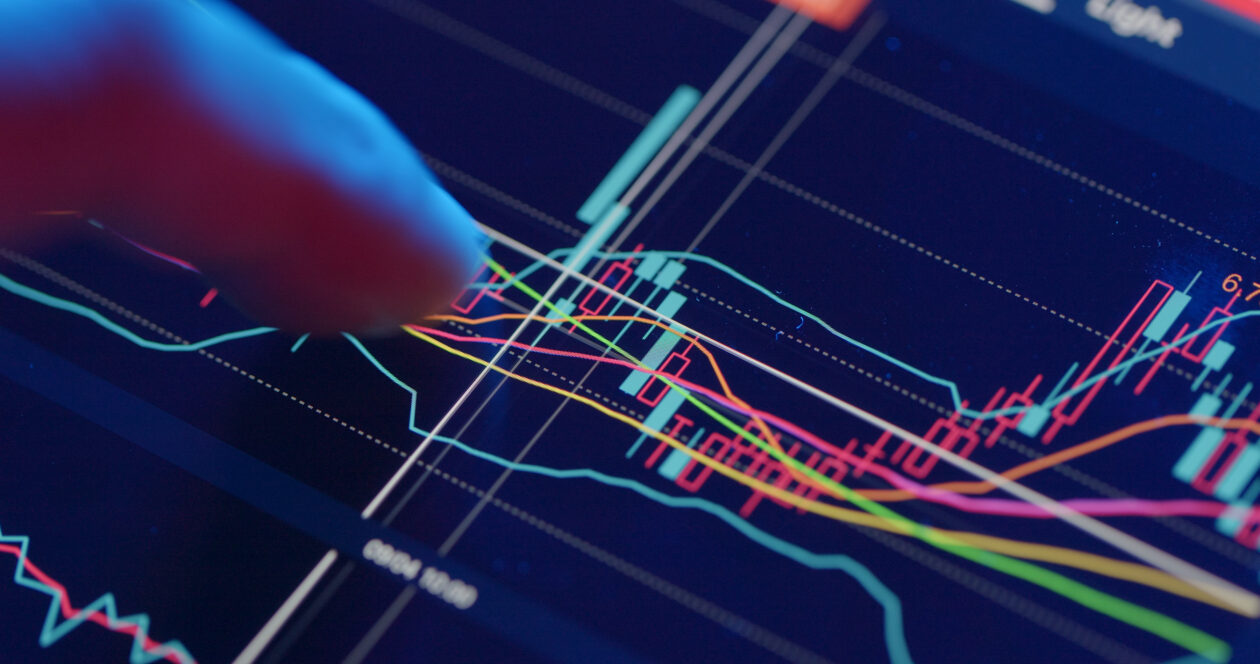 U.S. stock futures fell as of 10:00 a.m. in Hong Kong after rallying during the regular trading day on Thursday. Dow Jones Industrial Average futures fell 0.15%, S&P 500 futures edged 0.21% lower and Nasdaq Futures lost 0.33%.
The Dow rose 1.26% on Thursday, S&P gained 1.22% and the Nasdaq Composite added 1.15% as optimism grew that the Federal Reserve's interest rate hikes are near the peak, according to Trading Economics.
The U.S. central bank left interest rates unchanged at 5% to 5.25% after its meeting on Wednesday. The rate is at its highest since 2006 after ten consecutive hikes that started in March 2022 to slow the pace of inflation that surged to 40-year highs at one stage last year. The central bank warned of two more rate hikes by the end of 2023.
The European Central Bank raised its interest rates for the eighth consecutive time on Thursday, adding 25 basis points.
The next Federal Open Market Committee meeting is scheduled for July 25 to 26.
The CME FedWatch Tool predicts a 28.1% chance the Fed will leave rates as is at July's meeting, while 71.9% says the Fed will raise by 25 basis points.
(Updates with equities section.)