Bitcoin fell with most of the top 10 non-stablecoin cryptocurrencies in afternoon trading in Asia on Monday as traders remained cautious after Federal Reserve chair Jerome Powell said at the Jackson Hole Symposium on Friday that tight monetary policy is necessary until inflation slows down significantly.
See related article: DeFi revenue remains resilient despite Curve Finance hack
Bitcoin hungover post-Jackson Hole weekend
Bitcoin lost 0.44% to US$25,915 in 24 hours to 4 p.m. in Hong Kong, bringing its weekly losses to 0.36%. The world's biggest cryptocurrency's market capitalization fell 0.41% to US$504.7 billion as its trading volume rose 40.10% in the past 24 hours, according to CoinMarketCap data.
"The cryptocurrency market is witnessing a downward trend on Monday, with Bitcoin and most major alternative currencies trading in the red zone," Rania Gule, market analyst at multi-asset brokerage firm XS.com, said in an emailed statement on Monday.
According to Gule, the drop in prices comes after Powell said in his keynote address at the Jackson Hole Symposium that the central bank is prepared to raise interest rates further, if necessary, adding that future decisions would be made with caution.
"Bitcoin prices have been trading within a tight range between US$25,752 and US$26,282 over the past few days. Meanwhile, technical indicators are approaching the overbought zone on both the short and medium-term scales, suggesting a potential upward reversal for Bitcoin," Gule said.
"However, there won't be a significant upward movement without a strong breach of the formidable resistance level at US$30,000 and a daily close above it. At the same time, the bearish sentiment still holds sway over Bitcoin and the digital currency market in the short term, with potential targets of US$25,500 and US$25,100, respectively," Gule added.
Almost all top 10 non-stablecoin cryptocurrencies dropped in the past 24 hours, except Tron, which gained 0.11% to US$0.07732, and posted a 2.37% rise on the week.
BNB, the native token of world's largest crypto exchange Binance, lost 0.32% to US$216, although it has gained 0.66% on the week. According to a Wall Street Journal report on Friday, Binance has removed sanctioned Russian banks from its peer-to-peer trading service, and has reportedly ceased processing transactions involving five blacklisted Russian banks.
The total crypto market capitalization dropped 0.62% to US$1.04 trillion while market volume gained 27.69% to US$18.86 billion in the past 24 hours.
NFT sales may remain low for rest of 2023
The main Forkast 500 NFT index edged up 0.18% to 2,245.24 in 24 hours to 7 p.m. in Hong Kong, dropping 3.54% in the past seven days. Forkast's Ethereum and Polygon indexes logged losses while the Solana index gained in the past 24 hours.
At the same time, the total non-fungible token (NFT) sales volume gained 5.04% to US$10.15 million, according to CryptoSlam data. However, NFT transactions took an 11.84% dip while the number of NFT buyers declined 4.27%.
"Daily sales on Saturday and Sunday failed to cross US$10 million, bringing us down to daily lows we last saw in June of 2021. Weekly sales too fell to a 115-week low with just US$81 million in sales last week," said Yehudah Petscher, NFT Strategist at Forkast Labs.
"We were heading in this direction anyway. It's the slower time of the year and additionally weekends are slow," Petscher explained.
This weekend, Ethereum-based Bored Ape Yacht Club celebrated the two-year anniversary of the Mutant Apes and hosted a party in Miami.
"This probably took a lot of traders out of action for the weekend, so we'll see if this week and upcoming weekend bounce back. But I expect us to keep finding fresh new lows for the rest of the year," he added.
Global equities rise after Jerome Powell's comments; China's new measures boost market sentiment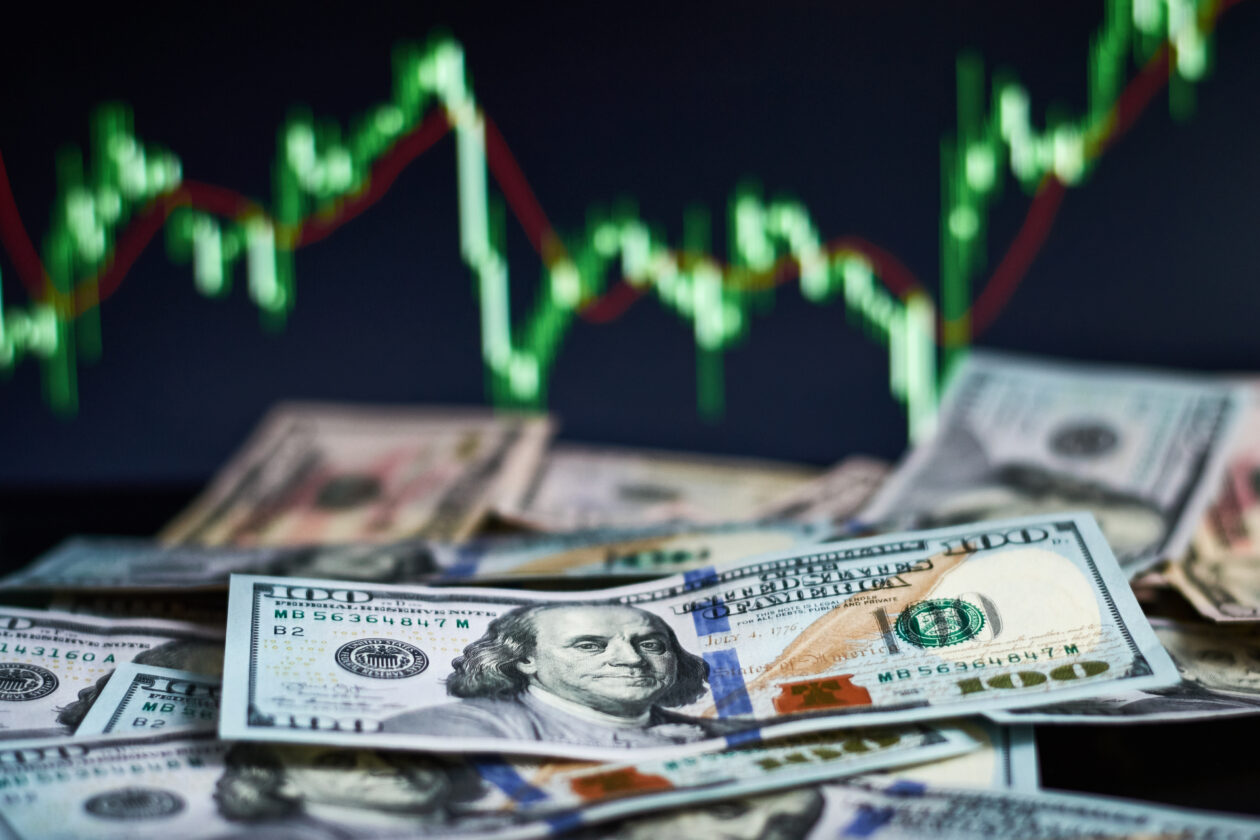 All major Asian stock markets rose at the end of trading hours on Monday after China introduced new measures to lift its capital markets. 
The world's second largest economy halved stamp duty on stock transactions to 0.05%, reportedly the first such move since 2008. China also lowered margin requirements for buying securities to 80% from 100%. 
China's Shanghai Composite and Shenzhen Component Index, Japan's Nikkei 225, Hong Kong's Hang Seng, and South Korea's Kospi all closed the day in the green.
"These policies will only help in the short term, as investors are still concerned about China's fundamental problems including the property crisis and the economic slowdown," said Kenny Wen, head of investment strategy at financial services provider KGI Asia, according to a South China Morning Post report. 
Earlier this month, Nomura Holdings Inc. lowered this year's growth forecast for China to 4.6% from an earlier estimate of 5.1%. Morgan Stanley cut China's 2023 growth forecast to 4.7%, while JPMorgan Chase & Co. lowered its outlook to 4.8%. 
U.S. stock futures rose as of 8 p.m. in Hong Kong on Monday, following Fed Chair Powell's speech at the Jackson Hole Economic Symposium on Friday. The Dow Jones Industrial Average futures, the S&P 500 futures, and the Nasdaq 100 Futures were all in the green.
"The Jackson Hole speech's cautious tone, in our view, was meant less to suggest that more rate hikes are coming, and more to prevent the market from getting excited about the timing of eventual rate cuts," Singapore-headquartered DBS said in a research note on Monday. 
"Looking at market pricing, there are still some bets on additional rate hikes this year, which we think will prove to be wrong. As for next year's pricing, we are in line with the view that about 100bps in rate cuts can be expected in 2H24, by which time growth would be substantially lower, along with hardly any risk of inflation rebound," DBS said.
The Fed raised its interest rate to between 5.25% and 5.50% in July, the highest level in 22 years.
European bourses gained on Monday, with the benchmark STOXX 600 and Germany's DAX 40 rising during afternoon trading hours in Europe.
European Central Bank's President Christine Lagarde said on Friday that the central bank will keep interest rates as high as required for whatever time it takes to bring inflation back to its target.
"In the current environment, this means — for the ECB — setting interest rates at sufficiently restrictive levels for as long as necessary to achieve a timely return of inflation to our 2% medium-term target," Lagarde said in a speech at Jackson Hole on Friday, according to a Bloomberg report.  
(updates with equities section.)