Bitcoin rose on Thursday morning in Asia to trade above the US$26,000 support level. Ether also rose to reclaim US$1,600. All other top 10 non-stablecoin cryptocurrencies moved up, with Solana spearheading the winners with a 24-hour rise of over 2%. The rally followed the U.S. consumer price index (CPI) release on Wednesday, which showed an acceleration in the annual inflation rate in August, while the core CPI that excludes food and energy prices posed a deceleration. U.S. stock futures traded higher, after Wall Street closed mixed on Wednesday.
Bitcoin reclaims US$26,000; altcoins stable after bankrupt FTX received approval to liquidate
Bitcoin rose 1.45% in the last 24 hours to US$26,251.64 as of 07:20 a.m. in Hong Kong, adding 1.88% for the week, according to CoinMarketCap data. The world's largest cryptocurrency reclaimed the US$26,000 support level on Wednesday afternoon and touched a daily high of over US$26,370 on early Thursday morning.
Despite reclaiming the key US$26,000 line, Bitcoin's momentum has seemingly weakened on Tuesday, but is "still strong enough to hold on to most of what was reclaimed after the bounce," Keith Alan, co-founder of monitoring resource Material Indicators, tweeted on Wednesday.
Bitcoin still faces multiple technical resistances, including a "death cross" between the token's 50-day and 200-day simple moving averages – which currently sit at US$27,444 and US$27,670, as well as a 100-day moving average at US$28,292 that outlines the ceiling of the range, according to Alan on Tuesday.
Ether also gained 0.95% to US$1,609.32 but still traded 1.64% lower in the past seven days. The second top crypto reached a 24-hour high of US$1,619.11 on Tuesday night.
Bitcoin and Ether prices briefly dipped on early Thursday morning in Asia after the bankrupt crypto exchange FTX received court approval to sell its US$3.4 billion worth of crypto assets. The selling is capped at US$100 million per week, which can be extended to US$200 million.
FTX's current crypto holdings include US$1.16 billion in Solana's SOL and US$560 million in Bitcoin, according to a Monday court filing.
Despite the incoming FTX liquidation, crypto prices remain largely stable. All other top 10 non-stablecoin cryptocurrencies posted gains in the past 24 hours. SOL led the winners, which rose 2.70% to US$18.43 but lost 6.70% for the week.
Visa wrote in a Tuesday research report that Solana blockchain "has attributes like high transaction throughput and scalability at low cost that help make it a good candidate for payments and Visa's stablecoin settlement pilot." The global payment giant announced a partnership with Solana on Sept. 5 to expand its USDC stablecoin settlement pilot to Solana's blockchain
The total crypto market capitalization gained 1.07% in the past 24 hours to US$1.04 trillion, while trading volume dropped 21.30% to US$27.63 billion.
 "The recent stability could be attributed to steady CPI data, as is common amongst high-risk asset classes," said John Stefanidis, CEO and co-founder of blockchain infrastructure DAO, Balthazar DAO. 
"Moreover, it seems the crypto market may have already priced in the potential ramifications of FTX's approved sale of its substantial $3.4 billion crypto asset portfolio," added Stefanidis.
U.S. annual inflation rate accelerates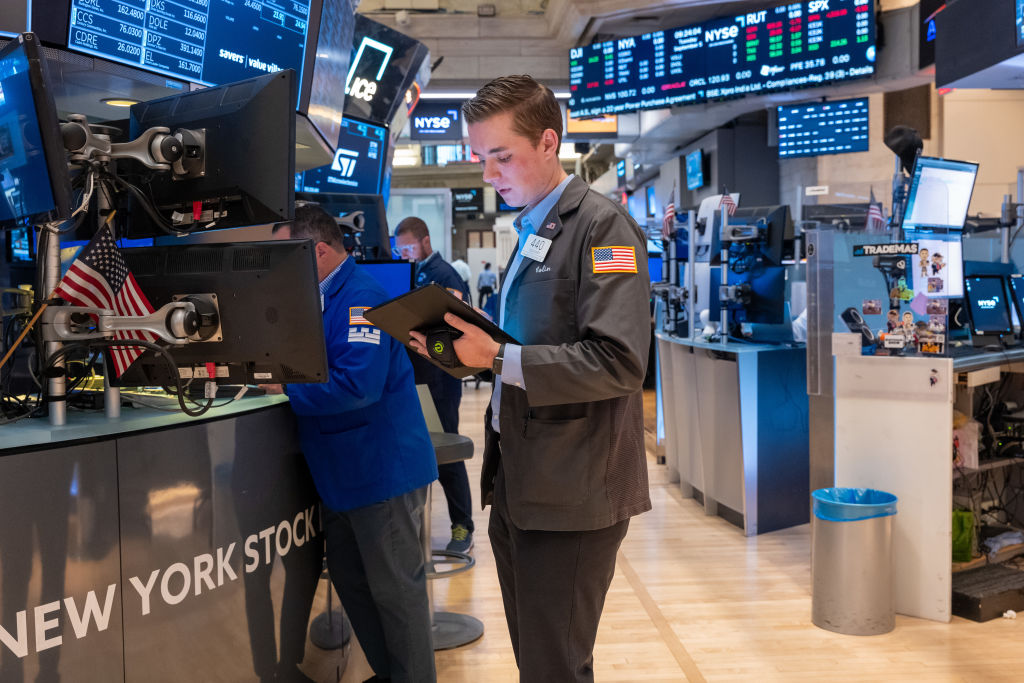 U.S. stock futures were trading higher as of 09:30 a.m. in Hong Kong, after Wall Street closed mixed on Wednesday, with the S&P 500 and Nasdaq Composite logging gains while the Dow Jones Industrial Average edging lower.
Most main stock indexes in Asia rose on Thursday morning. Hong Kong's Hang Seng, South Korea's Kospi and Japan's Nikkei 225 all logged gains, while China's Shanghai Composite inched down 0.03%.
The U.S. CPI release on Wednesday sent mixed information to the market. The inflation gauge rose 3.7% by year in August, an acceleration from 3.2% in July. The August CPI also booked a monthly gain of 0.6%, the biggest increase since June 2022. 
The accelerated CPI growth aligns with analysts' expectation, according to Reuters on Thursday. Gasoline price, which jumped 10.6% in August, accounted for over 50% of the CPI growth in the month.
Meanwhile, the core CPI — which excludes the volatile food and energy prices — rose 4.3% by year in August, a deceleration from 4.7% in July and the smallest reading since September 2021.
"There is nothing here to seriously put a Fed rate hike on the table next week, but there is enough to keep the debate about the need for one more hike in 2023 alive," Conrad DeQuadros, senior economic advisor at U.S.-based investment bank Brean Capital, told Reuters.
Given the mixed CPI data, J.P.Morgan Asset Management wrote on Wednesday it expects the Federal Reserve to make no further interest rate hike in this monetary tightening cycle.
"Despite still rising oil prices in early September, we expect the impact of oil price spikes on CPI to be limited," J.P.Morgan's Chief Global Strategist David Kelly said in a note viewed by Reuters, who expects the annual inflation rate will fall below the Fed's long-term goal of 2% by the fourth quarter of 2024.
The CME FedWatch Tool predicts a 97% chance the central bank will maintain the current rate unchanged in its meeting on Sept. 20, which is currently in the range between 5.25% and 5.50%. It gives a 58.4% chance for another pause in November, up from 56.8% on Wednesday.
The U.S. August producer price index (PPI) is set to be released on Thursday, with analysts expecting the data to rise 1.2% by year, up from 0.8% in July. The data will provide further insights into the Fed's future monetary policies.
(Updates with equity section, comment from Stefanidis.)