Bitcoin rose on Wednesday morning in Asia to trade above US$30,500, as U.K. bank Standard Chartered's Monday prediction for a Bitcoin rally continued to boost investor sentiment. Ether traded flat while most other top 10 non-stablecoin cryptocurrencies logged gains, with Solana's SOL token leading the winners. U.S. equity futures moved higher in the Asia time zone on Wednesday ahead of the release of June inflation data.
Crypto
Bitcoin rose 0.74% over the last 24 hours to US$30,608 as of 07:30 a.m. in Hong Kong, but still held a weekly loss of 0.63%, according to data from CoinMarketCap.
Crypto investor optimism continues after Standard Chartered Bank's Bitcoin projection on Monday that the coin would reach US$50,000 by the end of 2023 and US$120,000 in 2024.
"While predicting the timing of market moves is always tricky, the case for a significant increase in the price of Bitcoin in the foreseeable future is clear," said Bradley Duke, founder and chief strategy officer of crypto ETP provider ETC Group.
"The supply-side of the equation remains famously fixed: the total amount of bitcoin is hard-capped at 21 million bitcoin, but the current news flow suggests that the demand-side is set to increase significantly," Duke said.
"With Blackrock filing for a spot Bitcoin exchange-traded fund (ETF) in the US, given their past success rate, the belief is that this application is likely to be approved. This will enable massive pent-up demand for Bitcoin in the US and elsewhere to finally be able to flow into the market, and it's logical that the price of Bitcoin responds in a proportionate manner," Duke added.
Elsewhere, the Chicago Board Options Exchange (Cboe) on Tuesday filed several amendments to its own spot Bitcoin ETF applications. It added surveillance-sharing agreements with the U.S. crypto exchange Coinbase. The move drove the latter's share price to surge 9.78% on Tuesday.
Other factors are also contributing to a potential Bitcoin rally in 2024, according to Greg Moritz, co-founder at crypto hedge fund AltTab Capital. He noted that next year will be the Bitcoin "halving" event. This is a programmed occurrence in which the rate of new Bitcoin being produced is reduced by half, increasing scarcity.
"As scarcity increases and demand grows, assets generally rise in price," Moritz said. "We've seen a very large uptick in interest from institutional capital, and when the smart money is getting into an asset class, it's because they too see the potential for strong growth," he added.
Meanwhile, Ether dipped 0.20% to US$1,877. Like Bitcoin, the second-largest cryptocurrency still has some losses to recover and is down 3.13% for the week.
Most other top 10 non-stablecoin cryptocurrencies logged gains in the past 24 hours with the exception of Ether, XRP and TRX. All three logged moderate declines within 0.35%.
Solana's SOL led the winners, rising 3.11% to US$22.05 and jumping 13.67% for the week. The surge accompanies a growth in the Solana-based decentralized finance (DeFi) ecosystem. The Solana platform has seen its total locked value rise 8.3% since the start of July, according to DeFi data tracker DefiLlama.
"SOL has gained over 15% in the last seven days. While I remain dubious about its ability to truly become a leader in the smart-contract world again, it seems that traders see things differently or at least are willing to take a bet on the coin now being undervalued," said Justin d'Anethan, head of APAC business development at Belgium-based crypto market-maker Keyrock.
Elsewhere, blockchain analytics firm Lookonchain reported on Wednesday that a so-called whale trader deposited more than 141,000 BNB tokens (US$35 million) to crypto exchange Binance. The move was a potential precursor to the Arkham (ARKM) token sale, which started on early Wednesday in Asia. The purchase has at least raised anticipation levels among investors prior to the event.
The total crypto market capitalization moved up 0.50% in the past 24 hours to US$1.19 trillion, while trading volume dropped 17.52% to US$27.46 billion.
BAYC continues slide
The main Forkast 500 NFT index fell 0.91% in the 24 hours to 09:30 a.m. in Hong Kong to 2,707.4. Forkast's Ethereum, Solana and Polygon NFT market indices also dropped, while Cardano's index rose.
Parallel Avatars, an Ethereum-based NFT collection for Web3 sci-fi game Parallel, was launched on July 11. It stormed the market with a sales volume of US$1.50 million in the past day. That made it the third-largest collection by 24-hour volume, according to data from CryptoSlam.
Station3 Patron, another newly-launched Ethereum NFT collection, ranked fifth with a 24-hour volume of US$985,500.
"(The collection) raises funds to give grants to (Web3) builders. Holders of the NFT will be entered in raffles to win pretty highly regarded artwork from Tyler Hobbs (Fidenza artist), Ringeres, Thomas Lin Pedersen, etc, and the NFT artwork itself is from well-respected artist Grant Yun," said Yehudah Petscher, NFT Strategist at Forkast Labs, the parent company of Forkast.News.
Sales volume for the Bored Ape Yacht Club (BAYC) collection dropped 13.92% to US$850,425 and fell out of the top 5 NFT collections. The collection's floor price has dropped by 24% over the past 30 days, according to NFT analytics platform WGMI.io.
Given the bearish sentiment for BAYC, ApeCoin, the utility token of the BAYC ecosystem, fell to an all-time low of US$1.86 last Friday. That is a near 50% drop from the start of the year, according to data from CoinGecko.
"There's not much on the horizon that could turn this market around, and instead, I see prices falling much further when traders realize last week's recovery was short-lived," said Petscher in a Wednesday commentary. "The end of Blur's season two rewards could be a turning point, bringing the end of mass wash trading or the beginning of fresh new rewards."
Elsewhere, Japanese gaming giant Sega Corporation on Monday announced a partnership with Line Next, an NFT branch of social media platform Line Corp. The two companies will develop one of Sega's classic game titles into a blockchain-based game featuring NFTs and digital payments. The partnership was unveiled days after Sega was reported to be winding down its Web3 gaming businesses.
US equities rise ahead of CPI data release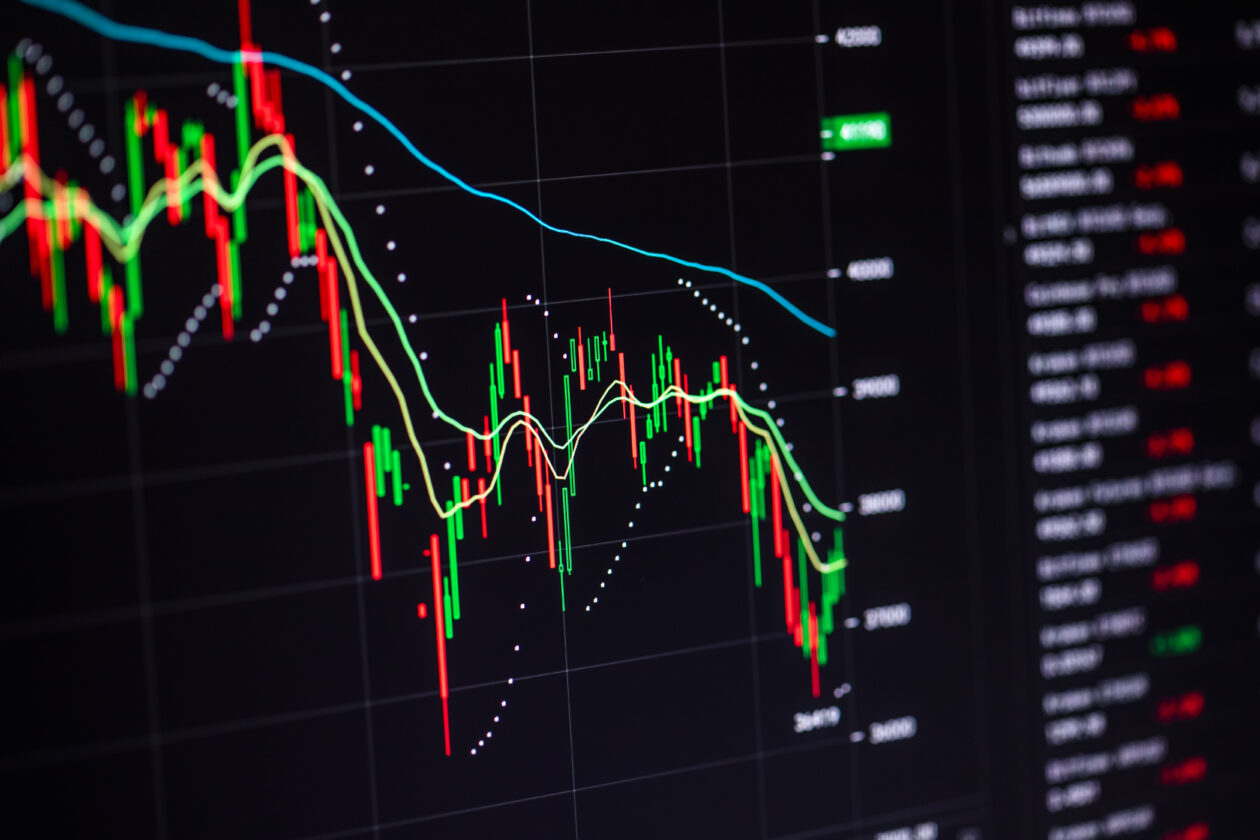 U.S. stock futures traded flat as of 11:50 a.m. in Hong Kong. Dow Jones Industrial Average futures dipped while S&P 500 and Nasdaq futures edged higher. All three major U.S. indexes closed higher in regular Tuesday trading.
Investors are waiting for Wednesday's release of the U.S. consumer price index (CPI) in June. The report will provide the latest insights into the country's inflation situation and the Federal Reserve's future monetary policies.
Several Fed officials said on Monday that more interest rate hikes may be needed to bring the annual inflation rate below 2%. However, there were also those who noted that an end to the Fed's monetary tightening cycle is in sight. 
Analysts expect the U.S. annual inflation rate to drop to 3.03% in June, down from 4% in May, according to a Bloomberg report published Monday.
The Federal Reserve meets on July 26 to discuss its next move on rates, which now sit between 5% and 5.25%. The CME FedWatch Tool predicts a 92.4% chance the Fed will enact a 25-basis-point rate increase this month, and a 7.6% chance it will leave the rate unchanged. 
Meanwhile, the U.S. producer price index in June is set to be released on Thursday. U.S. financial giants including JPMorgan Chase, Wells Fargo, Citigroup, and BlackRock will also release their second-quarter earnings later this week to kick off the reporting season.
Elsewhere, main stock indexes across Asia traded mixed on Wednesday morning. China's Shanghai Composite and Japan's Nikkei edged lower, while Hong Kong's Hang Seng and South Korea's Kospi traded higher.
The People's Bank of China on Tuesday reported  an acceleration in the country's new loans for June. That raised hope that the economy's growth will speed up in the second half of the year.
(Updates with equity section.)