In this issue
USDC: Ousted
MicroStrategy: Macro plans
STEPN: Hello, Hong Kong
---
1. USDC non grata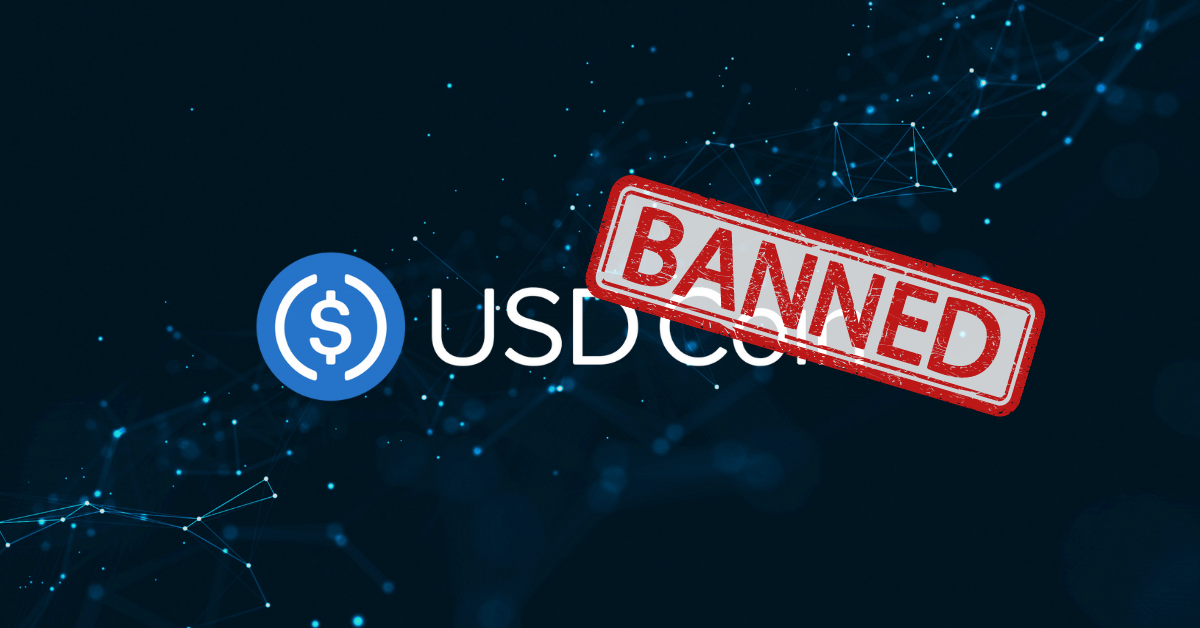 By the numbers: USDC — over 5,000% increase in Google search volume.
Binance, the world's biggest crypto exchange by trading volume, has announced that it would effectively banish USD Coin (USDC), the world's second-largest stablecoin, from its platform as stablecoin competition heats up.
Binance will convert its existing users' balances and new deposits of USDC into the company's own stablecoin, Binance USD (BUSD), starting from Sept. 29, according to an announcement this week. Binance will do the same with user balances and new deposits of two other stablecoins, Pax Dollar (USDP) and True USD (TUSD). Binance will cease the trading of the three stablecoins on its platform on Sept. 26.
Binance users can also convert their USDC, USDP or TUSD balances to BUSD manually at a 1:1 ratio before they are automatically converted. Following automatic conversion, users will be able to withdraw the three stablecoins at a 1:1 ratio from their BUSD balances.
USDC, issued by Circle Internet Financial in 2018, is the world's second-largest stablecoin, with a market cap of more than US$51 billion, according to CoinMarketCap. Binance's BUSD, the third-largest stablecoin, trails it with a market cap of around US$19 billion.
Binance's move may hinder USDC's momentum against its stablecoin rivals. USDC's market cap was US$51.7 billion at press time, down by around just 0.15% from its level in the days leading up to and immediately following Binance's announcement, according to CoinMarketCap.
---
2. Summoning Lightning
By the numbers: MicroStrategy — over 5,000% increase in Google search volume.
Former MicroStrategy Chief Executive Michael Saylor doubles down on Bitcoin, saying that MicroStrategy is developing new applications to onboard large numbers of BTC users to the Lightning Network.
During last weekend's Baltic Honeybadger 2022 conference, Saylor said MicroStrategy is looking to expand the applications of the Lightning Network, with research and development projects involving an enterprise Lightning wallet, enterprise Lightning servers and enterprise authentication.
Having long been a supporter of the Lightning Protocol and a Bitcoin maximalist, Saylor told the meeting the Lightning Network — a layer-2 payment protocol on top of Bitcoin to enable cheap, fast Bitcoin transactions — was "the most important thing going on in the world in technology."
MicroStrategy, a U.S.-based enterprise software company, is the largest corporate holder of Bitcoin, holding an estimated 129,698 BTC (approximately US$2.5 billion of the crypto), according to BitcoinTreasuries. The company bought another 480 BTC in late June amid sliding crypto prices.
MicroStrategy announced in early August that Saylor would step down as chief executive and become executive chairman, leading the company's Bitcoin acquisition and allowing it to split its focus between two corporate strategies: growing its enterprise software business and activities related to Bitcoin.
MicroStrategy's decision to boost the adoption of the Lightning Network comes as the crypto market struggles with low prices. Bitcoin has been languishing below US$20,000 recently, having broken that psychological threshold only intermittently since late August, according to CoinMarketCap.
Apart from being buffeted by Crypto Winter, Saylor is also embroiled in legal problems. He has been sued by the District of Columbia in a tax fraud case involving the alleged non-payment of taxes totaling more than US$25 million. MicroStrategy is also accused of helping him misstate his residential address to avoid paying those taxes.
---
3. STEPN to a fragrant harbor
Web3 move-to-earn app STEPN is setting up an office at Hong Kong's Cyberport business park, despite concerns over the city's planned licensing regime for digital asset companies and its still-draconian Covid-19 control measures, according to the South China Morning Post.
STEPN co-founder Jerry Huang said the company would open its first physical office at Cyberport, making Hong Kong its first regional headquarters outside Australia.
STEPN decided to make its move following a visit from former Cyberport Chairman George Lam, who traveled to Australia to invite the company to help Hong Kong create a Web3 startup environment. 
STEPN's move swims against an exodus of crypto companies from Hong Kong, chilled by the territory's proposed introduction of a licensing regime for virtual asset businesses, the shadows of mainland China's crackdowns on crypto, and burdens of the government's pandemic-era rules on travel and everyday life, which are still among the most onerous in the world. Among those who left Hong Kong is crypto exchange FTX, which last year moved its headquarters to the Bahamas.
Despite Hong Kong's struggles, the territory remains a global finance center and still aims to develop itself as a digital assets hub. Hong Kong was home to more than 600 fintech companies last year, 10% of which were in the digital asset sector and 7% of which were involved in blockchain, according to government data. Hong Kong is currently hosting Digital Asset Series seminars, which started in August and will continue into November, to educate the general public about the evolving digital asset landscape.
Lam's successful courtship of STEPN also comes against a backdrop of the city losing its shine following crackdowns on its pro-democracy movement, the imprisonment of many of its most prominent opposition leaders, and the enactment of a national security law that has severely curtailed press freedom, people's right to free speech and other civil liberties.
STEPN, which had over 700,000 active monthly users in May this year, has seen big declines in its user base since, to fewer than 140,000 in August, according to Dune Analytics.