Articles by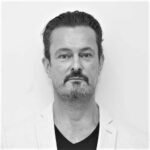 February 2023
The digital asset space is ripe for regulation, and tokenized real estate is no exception. But views differ when it comes to finding a framework that fits.
January 2023
One of the most lauded benefits of bricks-and-mortar tokenization is less intermediary involvement in transactions. Tokenization can certainly make real estate investment cheaper and more efficient, but it's also a potential win for property professionals.
December 2022
Putting property on-chain is a novel way of opening up opportunities for investors and landlords alike. The second article in Forkast's three-part series on real estate tokenization explores what they stand to gain.
November 2022
September 2022
The second Forkast report on Asia Crypto Week's anchor event explores what bets TradFi players are making, how Asian investment patterns differ from those elsewhere, and what cooperation between crypto companies and regulators should look like
In the first of a two-part report on this year's cryptocurrency gathering in Singapore, defiance outshone defeatism despite industry's struggles.
June 2021