Articles by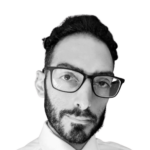 Nathan Thompson
Nathan Thompson is the lead tech writer at Bybit, a top-20 cryptocurrency spot exchange and the third largest crypto derivatives exchange in the world by volume. Nathan has also worked as a freelance journalist and photographer. He owns a small amount of Bitcoin and some other leading cryptocurrencies.
August 2022
The Merge, one of this year's biggest crypto events, is now due to happen next month. Why is it so hotly anticipated — and feared?
April 2022
Crypto market downturns can dredge up bad memories of ICOs. What lessons can investors learn from the past — and how is Bitcoin different?