Articles by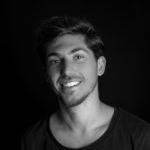 Max Thake
Max Thake is a co-founder of peaq, a Web3 network powering the Economy of Things, and EoT Labs, a software development and incubation organization supporting open-source projects focused on the Economy of Things. Max is also a Fellow at the Sigma Squared Society, a global community of founders under age 26. Previously, he founded the PostScript Project, a nonprofit open-source initiative to use blockchain technology to protect investigative journalists.
August 2023
Here's a look at a future where Web3 technology will allow us to have ownership stakes in all things and avoid a subscription-based consumerist hellscape.
May 2022
What are 'machine NFTs' and how could they help democratize the ownership of capital in a future 'machine economy'? Max Thake of peaq explains.