Articles by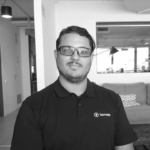 Kadan Stadelmann
Kadan Stadelmann is the chief technology officer of Komodo, an open-source technology provider and creator of AtomicDEX, a cryptocurrency wallet and decentralized exchange rolled into one dApp. Kadan is also a blockchain developer and operations security expert who previously worked in IT for the Austrian and Tunisian governments.
January 2023
FTX's implosion is spurring a regulatory scramble to rein in the crypto sector. But one influential US lawmaker may do more harm than good, writes Kadan Stadelmann, CTO of Komodo.
June 2022
Harmony's Horizon cross-chain bridge is now the third of its kind to suffer a major hack this year. What are the alternatives that may be more secure?
February 2021
2021 is already shaping up to be a very different bull market for bitcoin compared to the past, writes Kadan Stadelmann of Komodo. Here's why.