Articles by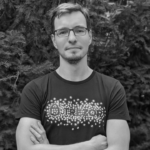 Josef Tětek
Josef Tětek is a Bitcoin analyst for SatoshiLabs, the creator of Trezor, the original crypto hardware wallet. Based in Prague, Josef is also the author of "Bitcoin: The Separation of Money and State," published in 2021 in Czech, and a founder of the Czech and Slovak Ludwig von Mises Institute.
February 2023
Governments are pushing central bank digital currencies to exert more control over macro policy, writes Josef Tětek of Trezor. But your money and privacy are also at stake.
July 2022
BTC remains a safe haven for investors for the long term amid this year's soaring inflation and market volatility, writes Josef Tětek of SatoshiLabs.