Articles by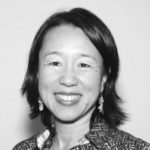 Jeanhee Kim
Jeanhee has edited marquee features such as the Crain's New York Business 40 Under 40, Fast 50 and Most Powerful Women. As a contributing editor for Forbes Asia in 2021 she edited the debut of the 100 to Watch. Earlier she worked as a producer at Oxygen Media and Meredith Interactive and as a writer or editor at Money and Working Woman magazines.
@JKatForkast
Jeanhee Kim
March 2022
March 2022
SEC Commissioner Hester Peirce, dubbed Crypto Mom, dissented in Monday's US$100M BlockFi settlement, saying the punishment does not fit the crime.
Lawyer for 63,000 XRP investors invites non-US investors to demand a congressional investigation of the SEC for impropriety.
February 2022
Though the world's most powerful central bank does not stake a position, its discussion paper is a big step toward supporting a future US digital currency.
The fast-growing crypto exchange Crypto.com discloses large amounts of Bitcoin and Ether were stolen from 483 customers.
January 2022
Of the Big Four central banks, including those of the EU, UK and Japan, only the Federal Reserve has not progressed beyond research mode in central bank digital currencies.
Stablecoins, US dollar primacy and energy consumption were among the topics in the questioning homing in on how to regulate the crypto industry.
December 2021
The outcome of a Miami civil trial may uncover who Bitcoin creator Satoshi Nakamoto really was, and who owns his rumored US$66 billion in Bitcoin.
November 2021
October 2021
October 2021
How China's deployment of the digital yuan intertwines economics with geopolitics and concrete with virtual infrastructure, from Cambodia to the Caribbean.
Long before most governments, the Asian superpower saw the potential in Bitcoin's technology to spawn the next internet and a new form of money.