Articles by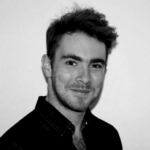 Joe Luc Barnes
Joe Luc Barnes is a London-based writer and journalist with a specialism in the former Soviet Union. He has previously written for The Financial Times and The Sunday Times, London. He holds a Masters in Russian and Eastern European Studies from the University of Oxford, and has been a crypto convert since February 2020.
September 2023
The third installment of Forkast's 'Crypto in Sport' series comes from Singapore, which this week plays host to Formula One's Singapore Grand Prix. Crypto companies poured hundreds of millions of sponsorship money into F1 at the height of the bull market, but might a prolonged crypto winter pull the plug on this marriage of convenience? Or can diversification and real world use cases help breathe new life into the relationship? Welcome to crypto's very own drive to survive.
In the first installment of Forkast's 'Crypto in Sport' series, we visit the U.K. and the homeground of Real Bedford — the world's first Bitcoin-funded football team. Can the team's rock-n-roll rebrand under Bitcoin evangelist Peter McCormack propel the team up the English football pyramid? Or will the crypto winter put a freeze on its progress?
August 2023
As explored in the first installment of this two-part series, crypto funding is being used to provide small but important items to troops on the frontline. But beyond the battlelines, how can crypto help get aid to civilians in times of crisis?
As war rages in eastern Europe, this first installment in a two-part series looks at the growing use of crypto funding in global conflicts, focusing on the small but significant provision of supplies to pro-Russian mercenary groups in Ukraine.