Articles by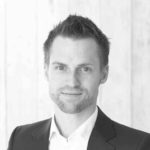 Hannes Graah
Hannes Graah is the London-based founder of Gro, a stablecoin yield farming protocol. Hannes is also the former vice president overseeing growth at Revolut, the neobank. Hannes previously spent eight years at Spotify, most recently as its global head of new markets. He is an angel investor in more than 30 companies and protocols.
September 2022
Beyond the bear market, Web3 technology is shining bright in gaming and music, writes Hannes Graah of Gro. Are we at a tipping point for mass adoption?
May 2022
Fueled by seismic shifts in societal values, decentralized autonomous organizations are now poised to go mainstream, writes Hannes Graah of Gro.