Articles by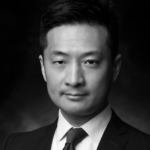 Eddie Hui
Eddie Hui is the chief operating officer of MetaComp, a cryptocurrency exchange that is a subsidiary of MVGX, a digital green exchange licensed and regulated by the Monetary Authority of Singapore. Eddie has over 20 years of experience in the financial services industry, working mostly for Société Générale in roles including COO for Proprietary Trading, COO for Prime Services and COO for the Equity Market Making desk. Eddie holds a master of science in engineering degree from ENSEEIHT (Ecole Nationale Supérieure d'Electrotechnique, Electronique, Informatique, Hydraulique de Toulouse).
December 2022
Like an awkward teen, Bitcoin is facing a crisis of confidence, writes Eddie Hui of MetaComp. What lies in store for the original cryptocurrency in 2023?
April 2022
Can blockchain embody the values of Earth Day? Consider its growing role in ESG and the energy-efficiency of newer crypto, writes Eddie Hui of MVGX.