Yuga Labs celebrated the Mutant Ape Yacht Club's two-year anniversary this past weekend, taking over part of Miami and showing the world how the non-fungible token (NFT) community parties. At the wild night event, A$AP Ferg performed for the crowd of apes, giving them a show that they'll never forget. Beeple even showed up as an honorary member of every NFT community. If that wasn't already assumed, I'm making it NFT law today.
I'm glad everyone had fun, because those left at home watching the NFT market saw some of the slowest NFT action in the modern NFT market.
I define the modern NFT market as January 2021 and beyond, and we're now entering its darkest period. This past Saturday, Sunday, and now Monday failed to cross US$10 million in daily NFT sales, something we've not seen since June 9, 2021 (US$9.9 million). Last week came to a close with just US$81 million in total sales, giving us our lowest week of total NFT sales since the week of May 31, 2021 (US$68 million). Transactions took a major hit too, falling to 2,166,651, over a million transactions less than the previous week.
Stay seated, I'm not done yet. August will be one of the lowest months of sales in the modern NFT market, though we'll need to wait until Thursday evening to see how this plays out. Right now it's on pace to finish with under US$400 million in sales, something we've seen just twice before — April 2021 (US$399 million) and January 2021 (US$100 million). 
If we don't hit the sub US$400 million number this month, history shows us that we likely will either next month or the month after. The past two years saw declines in sales after August, and with nothing on the horizon for NFTs I see no reason for this trend to break this year.
I'd love to tell you something positive, but as you can see below, there's just nothing this week. Even the average sales price metric, the lone number in the green, is a bit deceiving. In this market, a higher average sales price often correlates to bigger losses in trade profits, reflecting that more expensive NFTs are being sold at a loss.
The worst part of all is that we're nowhere near the bottom. The slow time of the NFT market is just beginning, and news yesterday that the SEC has charged a project called Impact Theory with offering unregistered securities will trigger the next phase of the NFT market's decline. Their benefit-giving NFTs look an awful lot like most PFP projects' offerings, so shouldn't that mean other projects will face similar charges? Yes, it does.
What comes next shouldn't be shocking, but I can already tell by people's reaction to yesterday's news that they were not prepared. Charges against projects, some small, and some that you may have thought were too big to fail, will start rolling en masse. This will lead to a rush of projects calling it quits while they're ahead and will rock the NFT space to its core.
We're about to enter the most challenging phase for NFTs yet, so buckle up and hold onto your conviction tightly. It's about to get bumpy.
Peep the Charts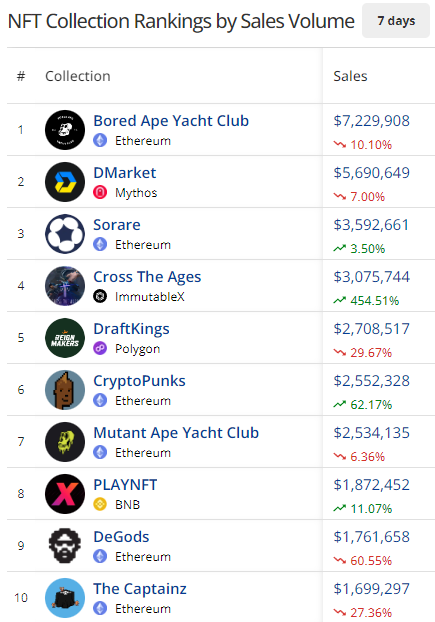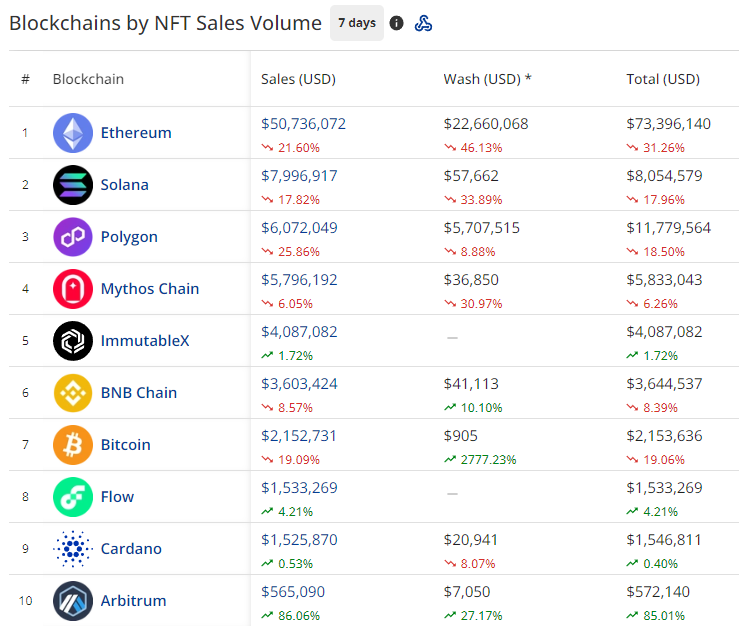 Noteworthy Happenings