Ontology's Jun Li on credit-based DeFi and more real assets coming to blockchain in 2021
The founder of Ontology and co-founder of Onchain explains the path forward for central bank digital currencies and DeFi in China in 2021.
Welcome to Forkast Forecasts 2021. In this series, leaders, innovators and visionaries in blockchain-related fields tell Forkast.News what they see as the most noteworthy developments for this industry in 2020 and their predictions for the year ahead.
Jun Li
Jun Li is the founder of Ontology, an open-source blockchain specializing in digital identity and data. He is also co-founder and chief architect of blockchain solutions at Onchain, a blockchain technology company based in China.
Ontology recently launched OScore, a decentralized credit-rating system and a credit-based cross-chain DeFi liquidity pool product.
See related article: What the Twitter hack reveals about the need for digital identity security
Li previously held roles providing technical architecture, management and planning support at the international IT firm Infosys as well as the China Financial Futures Exchange.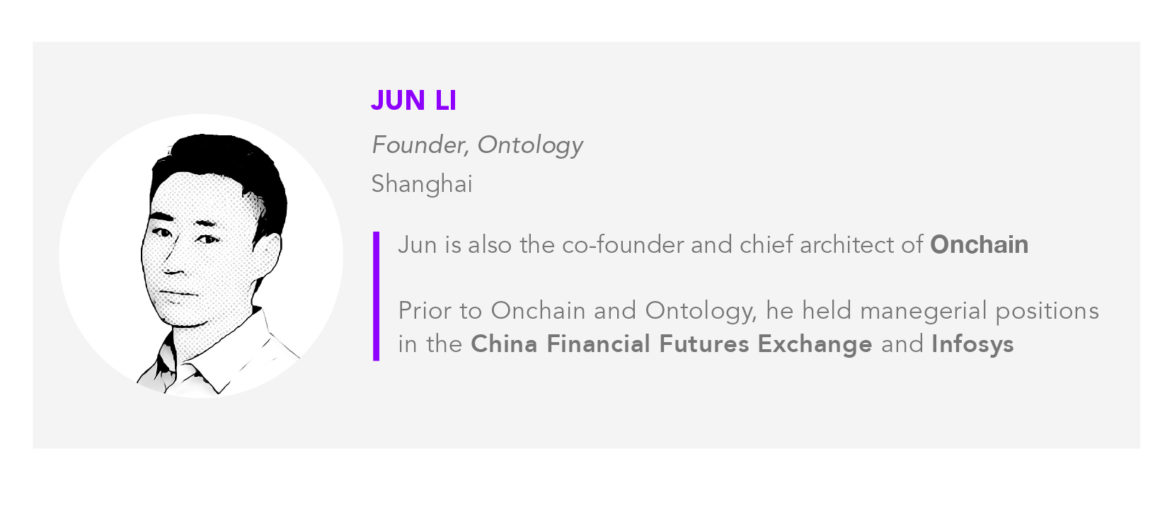 Biggest developments in 2020
China's central bank digital currency (CBDC): "More countries will take this kind of solution and issue [CBDCs]. All kinds of currency or fiat will become digitized or programmable, so that's important. Currently, China's third-party payment service is very strong. We have a lot of the big players in the market. And they [are] changing [to] a lot of new models, especially programmable economics."
See related article: What is China's new CBDC, and what is it not?
Investments into decentralized finance (DeFi) projects in China: "DeFi is quite a hot topic in China's blockchain industry, but [there were] actually just a few global projects from China in the last year. This is because in China, lots of investors still do a lot of [traditional] investment or just use different DeFi projects or invest in different projects. So [there are] more investors than builders of DeFi in China."
See related article: How China is embracing blockchain, from DCEP to BSN
Predictions for 2021
Why China's payment services will take time to adopt digital currency: "China's third-party payment service will not accept digital currency or digital assets still, because China's financial regulation is quite strong — they control almost every kind of [financial] scenario. And traditional financial services are also convenient enough. We already have digitized services — we have third-party payments, cards… It is still a small investor group that focuses on [DeFi]. So that is unlike [the situation in] the United States."
See related article: DeFi with Chinese characteristics? How China may centralize crypto finance
Greater digitization of real assets: "We will see more real assets coming to the blockchain world. So for my prediction, the traditional business world will [come over] to the blockchain world. But all those services will be decentralized third-party services."
Hope for more credit-based DeFi to come: "We just issued the first credit-based DeFi, [OScore]. That means you can lend money based on your credit base. That is the first case [of credit usage] in DeFi. Even if we use credit-based information and build an on-chain, blockchain-based reputation, this still can be decentralized. This still can keep control of your privacy. DeFi does not [have to be] without any credit base, without any reputation, it's just that we don't know each other. You still can control your privacy, your personal data, and you get more money, and more efficient financial services, that is important. I hope next year we will see more and more credit-based [DeFi]."
See related article: In Conversation with Da Hongfei, Neo: China-Born Digital Asset Protocol