Articles by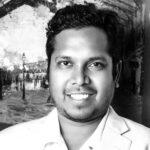 Yohann Calpu
Yohann leads sales and marketing for Forkast Labs. He is an experienced technologist whose previous clients include J.P. Morgan, IBM and Maersk. He also built some of the early crypto and NFT podcasts, such as EOS Go and NFT Hype. He is also a father, sci-fi movie fan, and avid trail and mountain biker.
May 2023
Unpacking the NFT disparity at Veecon & BTC Miami 2023: established ETH vs emerging BTC. CryptoSlam seeks to bridge the gap.
April 2023
NFT IP allows traders to multiply their brands and grow. The Nakamigos collection has leveraged this advantage of the technology.
A new memecoin craze is raising Ethereum transaction fees, but it's also bringing new liquidity in for non-fungible tokens.