Articles by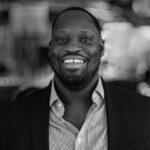 Stephen Richardson
Stephen Richardson is the Singapore-based head of APAC and senior vice president of financial markets at Fireblocks, a digital assets custody, transfer and settlement platform. Before joining Fireblocks, Stephen was a senior manager in the financial services practice at Accenture Strategy and head of strategy at Noble Markets. He has also worked for BNP Paribas, Goldman Sachs and Teach for America. He holds a B.A. from Cornell University and an MBA from the Olin School of Business at Washington University in St. Louis.
January 2023
NFTs, tokenization and blockchain-based cross-border payments will see big paradigm shifts, but their success will depend on regulation, investment and adoption, writes Stephen Richardson of Fireblocks.
April 2021
US and Singapore have licensing laws that give investors more confidence in crypto firms. Stephen Richardson of Fireblocks urges Hong Kong to follow suit.