Articles by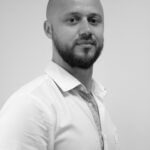 Slava Demchuk
Slava Demchuk is the Hong Kong-based cofounder of AMLBot, a service for checking cryptocurrencies for connections with illegal activities, to help institutions with regulatory compliance. He is also CEO of PureFi, an anti-money laundering protocol for DeFi. Originally from Kiev, he serves as a vice president of the Blockchain Association of Ukraine and a member of Foresight Virtual Assets 2030, which advises the European Commission on digital assets.
May 2023
For crypto to grow for the long term, the industry must show greater respect for global standards that combat crime, writes Slava Demchuk of AMLBot.
December 2022
Ponzi schemes, investment scams and rug pulls have drained billions from crypto users in recent years. What new kinds of crypto crimes are on the horizon?