Articles by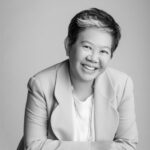 Su Yen Chia
Su Yen Chia is the Singapore-based CEO and cofounder of Asia Crypto Alliance, a trade association that advocates for the region's crypto industry. Su Yen previously headed up Asia Government Affairs and Strategy for Barclays Bank and then Euroclear Bank. She was also the deputy CEO for the Hong Kong branch of Euroclear Bank. She holds a master's degree in international affairs from Columbia University.
July 2023
Hong Kong, Japan, Singapore and Thailand have regulations supporting the growth of tokenization, showing the world the benefits of fractionalizing assets.
December 2022
Despite the myriad benefits of blockchain and cryptocurrency, institutional interest remains mixed in Asia Pacific. What lessons should the industry learn from 2022 to overcome the barriers to adoption?