Articles by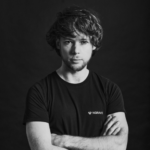 Ruben Merre
Ruben Merre is the Brussels-based CEO and cofounder of NGRAVE, the creator of "ZERO," a hardware wallet for crypto storage. He is also a repeat tech entrepreneur. He holds an M.Sc. in Business Engineering (MBE) from the University of Leuven and a LEAN Six Sigma Black Belt. Ruben also completed Oxford University's Blockchain Strategy Programme.
October 2022
When the Grim Reaper comes, will he take all your Bitcoins, too? Here's how to ensure your crypto wealth will survive and live on for your heirs.
July 2022
As the Celsius bankruptcy shows, moving to decentralized ways to hold crypto is not only sensible, it's what Satoshi envisioned all along, writes Ruben Merre, CEO and cofounder of NGRAVE.